Why using digital
technology consulting services
What digital consulting can do for your business
Digital consulting market has been growing steadily for the last ten years, according to Statista. In 2016, it has reached $48 billion worth, and today it represents about 40-50% of the total global consulting market. World known Accenture, Oracle and IBM are among the leaders in this domain.
The main purpose of digital consulting services is focused on helping companies and organizations achieve their goals in the most efficient way and stay relevant in the market using information technology and digital channels.
To this end, the range of services spans from strategy to system integration, data analytics and software management. As a result, the broad application of digital consulting breaks down into a range of definite benefits for business.
Elaborate and implement digital strategy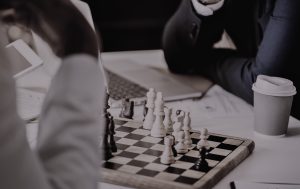 Today, companies of varying size either implement or consider digital transformation. To avoid ad hoc initiatives, executives choose to start with a digital strategy which ensures smooth transformation journey, mitigates risks and justifies the investment into innovation.
However, building an efficient digital strategy for a company is not an ordinary job. It requires expert technology, industry, market and business expertise and thorough analytics capabilities. Digital consulting firms specialize on the development and tactical elaboration of digital strategies, among other services.
First of all, consultants have just enough analytics and business expertise to plan how the company can achieve its short and long-term goals considering its market standing, industry best practices and trends at the current state of technology.
Secondly, IT consulting companies have strong technology experience and knowledge and therefore can make the right decisions on what platforms, digital channels and tools to use.
Finally, in most cases, digital consulting agencies can not only build a strategy, but implement it, help develop the right infrastructure in the client's company, integrate technology into business processes and set it up for the future progress.
Introduce intelligence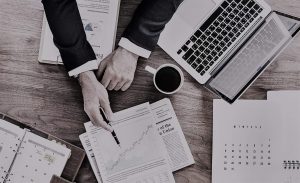 Data reveals new opportunities for business. However, companies often struggle with their data assets and extract only a small fraction of value from them. Enterprise data is usually too heterogeneous and massive to deal with, and often requires adequate data strategy and infrastructure in place.
Digital consulting is focused on helping companies overcome these issues and drive intelligence to their businesses.
Using consulting services, executives and other decision makers get a solid data strategy that reflects the company's needs and defines what data has potential, how to work it out and who is in charge.
Moreover, consultants select and build digital tools and services to transform raw data into actionable insights - data visualization and analytic tools, advanced analytics based on machine learning, predictive models, etc. - and pull these insights into easy-to-read dashboards. Therefore, addressing to digital consulting services allows companies to leverage their data, get a ready-to-use data solutions and in the end, receive valuable insights that improve decision making.
Digital consulting can blend technology into business process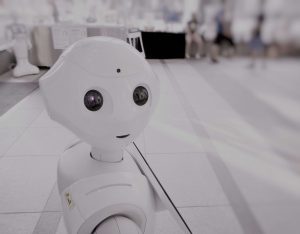 Apart from data solutions, IT consulting can drive other technology into a business process. This benefit goes far beyond building an app for a webshop or integrating a CRM system into customer service operations.
Having strong technology expertise at hand, consultants can identify the most relevant technologies that could transform traditional business processes. This transformation can work for different purposes - automation, improving efficiency, reducing cost, reduce human-heavy operations and even reinventing the whole business from scratch.
In this context, technologies can vary from adopting IoT technology to better connect people, devices and the whole ecosystems to robotics and cutting-edge AI and chatbot solutions to automate processes.
Address customer needs and design trends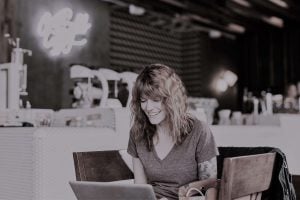 Today, the majority of companies, especially in B2C sector, understand the importance of the design of their products and services better than ever. In fact, quality design has already become a competitive advantage for many companies as it directly determines conversion, customer engagement and retention in many industries.
However, keeping up with the design trends and monitoring ever-changing customer behavior is not an easy job for non-tech companies, for example, in banking or retail.
This is where digital consulting services are indispensable. Not only do consultants have great expertise in user experience, customer behavioural patterns and intuitive design. Professional IT advisors can perform a custom analysis for a particular company, study its customer journeys, find UX fails and identify opportunities for improvement. Then, they blend industry best practices, design and technology skills  with a tailored UX strategy to build a better digital service of product.
Digital consulting helps stay relevant in the market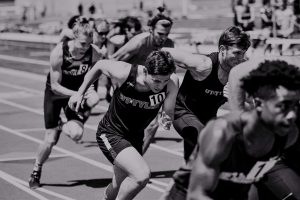 Design is not the only dynamic area in the market. Progressing technologies, the influence of social media, fast-changing competition landscape lure companies into a race to stay relevant. This is when digital consulting services come handy.
Consultants know how to scale up to varied channels, traditional and new ones, leverage industry-specific digital products and platforms and use competition shifts for the benefits of their clients.
Therefore, addressing to IT and digital advisors, companies get better chances to enhance customer reach using emerging technologies and channels and at the same time maintain seamless experience across such channels, for example web, apps, voice assistants, messengers and social media.
Leverage cost and reduce risks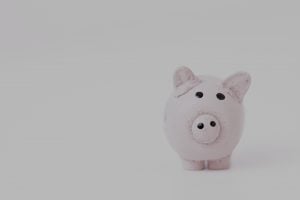 Any digital transformation journey, be it expanding online presence, automating of operations, adopting of new technologies or even building new digital products or services, entail certain investment and risks.
Companies choose different strategies how to combat these risks and optimize costs. Some executives with greater capabilities and resources can manage their IT and analytics needs in-house and open specialized departments. Others prefer to address to the outside services.
However, today, the majority of companies and organizations consider partnership with digital consultancies at some level to optimize efforts, reduce complexity and expenses. Giants like UPS, Renault and 7 Eleven choose to address their digital needs to Oracle, Microsoft and IBM, even though they have their own IT teams. Not to mention smaller companies and startups who often fully rely on the experience of technology consulting firms to achieve their goals.
This is a non-exclusive list of benefits digital consulting services yield to business. Steady growth indicates that the market of technology consulting will continue amplifying its capabilities. As a result, it will speed up innovation in business and directly impact digital transformation in different industries.
At Digiteum, we help companies build and implement efficient digital transformation strategies. Contact us to learn more.