Tech Staff Augmentation: Best Practices to Close Talent Gap Effectively
Team augmentation is an efficient strategy to quickly ramp up a tech team or fill in a skill gap. If done right, it provides business with multiple benefits such as faster time-to-market, reduced cost and access to diverse talent and expertise from around the globe. It can also become the foundation for a long and fruitful collaboration with a reliable tech partner who will always have your back.
As a technology company, we have outstaffed and scaled up a number of tech teams that continue working with our clients since 2010. Over the years, we have developed a time-proven approach to team augmentation and documented tech staff augmentation best practices. The practices that help our clients quickly close tech talent gaps and hire exceptional engineers despite the growing shortage of qualified specialists in the market.
And now I'm gladly sharing the details of our battle-tested plan with you. In this post, I will outline the step-by-step process of effective software team augmentation and talk about the benefits of our approach. I will also list a few best practices that will help you beat the odds in the volatile tech talent market and hire top-tier engineers for your project.
But first...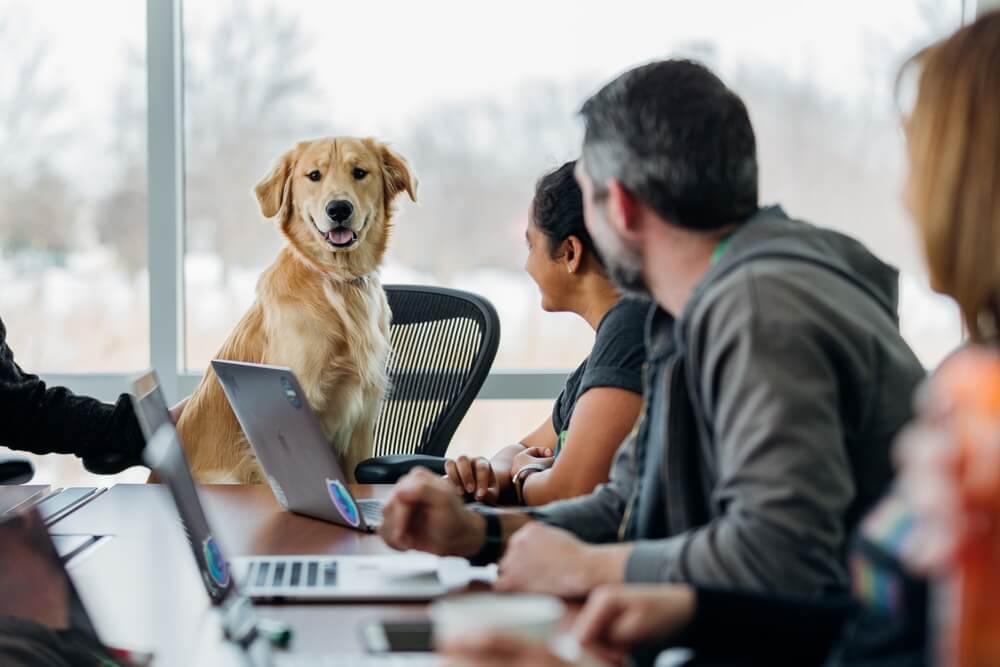 What is team augmentation and how does it differ from a dedicated team strategy? To find the best match for your project, it's important to understand the difference between these two models.
A dedicated team is a strategy to outsource the whole or a part of your project to an independent tech provider. A dedicated team then refers to the team that your provider puts together to work on your project, often on an ongoing long-term basis.
Tech team augmentation implies that you hire outside specialists from a tech provider to add competence, skill and workforce to your team. Much like remote employees, these specialists are organically integrated into your team and work under your direct supervision, while the vendor takes on the administrative, recruitment and infrastructure functions. The cherry on top of outstaffing from a tech company (not a recruitment agency) is that you can always leverage your provider's expertise and get tech consulting when needed.
There are several reasons why you might want to consider technical team augmentation.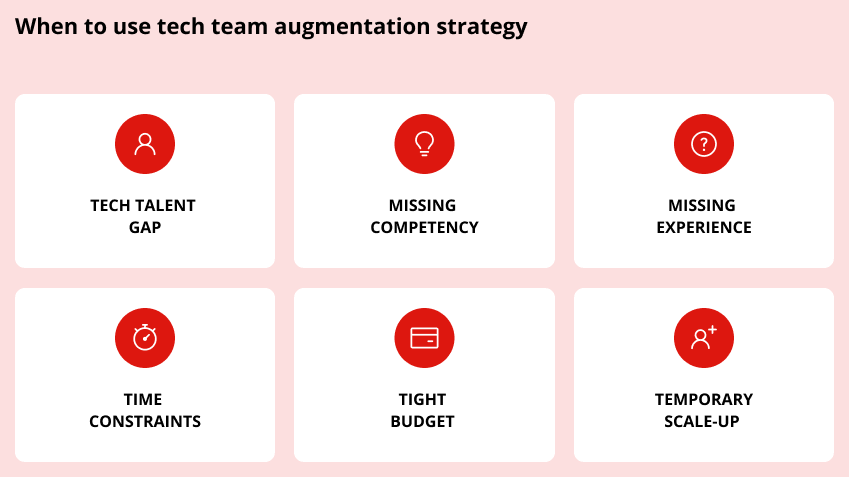 Modern tech talent market simply can't keep up with the growing demand for skilled engineers. So if you need to scale up your team but struggle with finding developers, team augmentation can become an effective and fast solution to this problem.
You can opt for technical staff augmentation if your in-house team is missing certain skills or requires unique competency to implement the project. In many cases, it's more time and cost-efficient to find tech specialists using the services of a reputable tech company than try to hire locally. Let alone train new skills within the organization.
You can leverage team augmentation to solve a problem or implement a task outside your team's area of expertise. For example, if you have an engineering team but lack certain domain experience in-house. This is exactly the case when outstaffing can save the day.
Another common challenge that you can solve by augmenting your IT team is tight delivery deadlines. For example, if you are looking for an experienced provider of MVP development services to help you speed up time to market and roll out your application as soon as possible.
If you have a tight budget but need to hire senior software developers, team augmentation may become your go-to strategy to reduce development costs. By leveraging the difference in hourly rates in nearshoring or offshoring locations, you can augment your team with top-class engineers paying 2 or even 3 times less than if you would have paid hiring locally. Not to mention reduced costs for recruiting, employing and retaining staff in-house.
When you have a temporary influx of work or experience a rate of growth you can't keep up with, staff augmentation turns out to be an efficient way to quickly ramp up your team.
Team augmentation services on demand
The fastest way to staff your project without exceeding your budget.
Hire engineers
As we said earlier, tech staff augmentation is a great strategy to speed up your development process either by quickly adding required skills and expertise or simply scaling up your existing team.
Technologies evolve at breakneck speed. Particularly in software development, team augmentation combined with a remote work model is one of the best ways to get access to engineers from all over the world who have just the right expertise you need.
Tech staff augmentation gives you the flexibility you need to adapt to a changing market. It means that you can quickly ramp up your team when your product hits the chart. Or on the contrary, scale down if you need to restructure your team to adjust to the new market reality.
Cost optimization is one of the primary team augmentation benefits. If you operate in locations where the cost of hiring in-house engineers is the highest (Western Europe, North America, Australia), adopting this model will help you drastically reduce expenses.
Just to recap. We talked about the benefits of team augmentation and mentioned the situations when this strategy could really make a difference for your project. Time to move straight to action. In the next two sections, I will lay out a step-by-step plan for a successful outstaffing process and share a few insights from more than a decade of experience in software development team augmentation.
Let's start with the plan. I will walk you through a time-tested process we have been using for years to staff rapidly-growing startups, huge web dev teams and long-term SaaS-level projects.

Step 1. Define requirements
From the very beginning, we set up the team managed by our CTO to study and understand your requirements, expectations and project goals. We discuss what exactly you are looking for in terms of tech and soft skills, experience, communication, etc. This approach allows us to prepare precise and clear requirements for the candidates and make sure we optimize the selection process from step one.
Step 2. Qualify candidates
We have a rich database of skilled engineers and collaborate with top talent acquisition agents. This is big leverage that helps us prequalify the candidates efficiently and quickly (as soon as 2 weeks from the beginning of the recruiting process). Most importantly, you won't need to spend any time and effort sorting through invalid candidates. It significantly facilitates and speeds up the IT staff augmentation process.
Step 3. Conduct interviews and background checks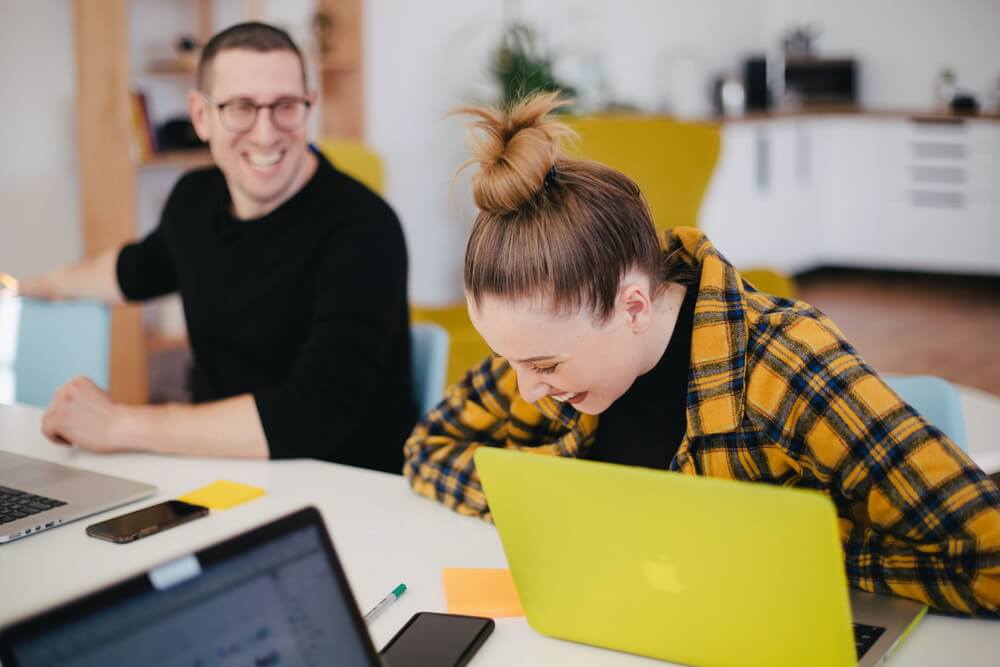 Prequalified candidates go through two in-house interviews. We make a background check and conduct the interview to validate communication skills, language fluency, soft skills and ability to work in a team. Senior tech specialists and management verify tech skills, qualifications and potential. This step helps narrow down the talent pool and select the candidates that fit your requirements and expectations perfectly.
Step 4. Introduce top candidates
We introduce our top candidates. Along with the CV, we share our interview report and the review that explains why the candidates were shortlisted. Then we schedule interviews and carry the candidates through your own in-house process (validation, interview with tech leads, senior management, etc.). Once we get your approval, the candidates receive job offers from Digiteum.
Step 5. Integrate new team members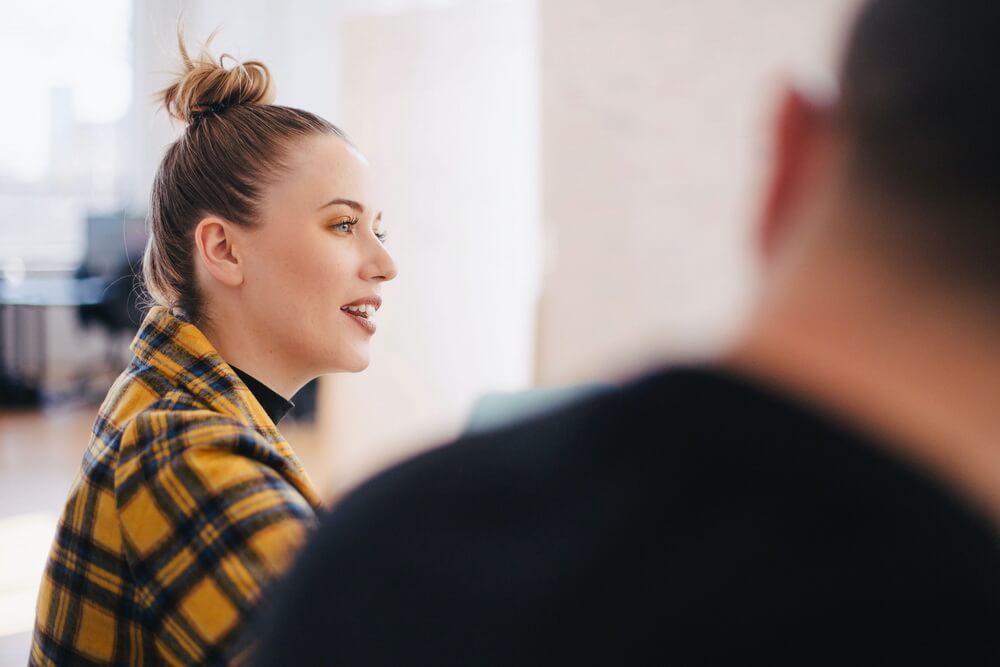 We help new team members onboard and become an integral part of your team. We provide workplace and necessary equipment and help new engineers engage in our working environment as well as create synergy with your team. We make sure that new team members get access rights to the development infrastructure, go through training, knowledge transfer and learn about essential management and communication practices on the project.
Example: At the beginning of 2020, a large data analytics company from the UK came to us to outstaff a team for SaaS system development. The goal was to deliver a large cloud-based system in less than a year. It took Digiteum slightly more than two months from the moment the requirements were clarified to find, qualify and staff a Java development team of 9 engineers, including senior Java and full-stack engineers and DevOps. Since then, the team has only been growing and steadily working on the client's product.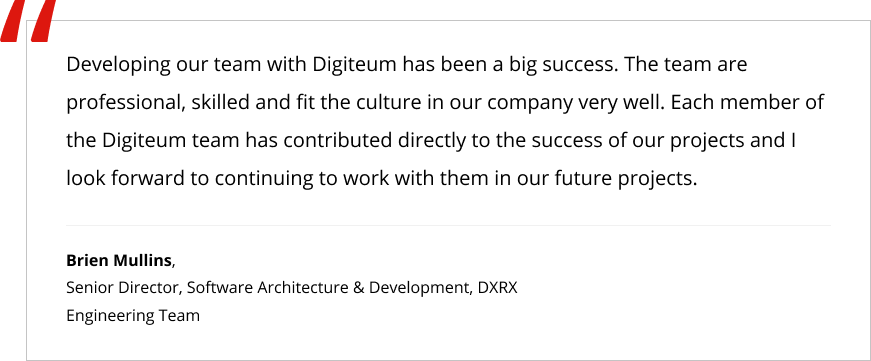 This approach has proven to be an effective and fast way to build up a reliable tech team, especially when paired with the following best practices of developers team augmentation.
Clarify requirements to save time and effort
It is crucial to develop a crystal clear understanding of what you expect from candidates and roles. And it's no less important to translate this idea to your service provider and talk through the details before starting the recruitment process.
In many cases, we have only a list of skills and tech stack. This is why we always begin with a client interview and try to learn as much as we can about the roles, responsibilities, and project specifics. For example, we have a list of requirements that includes experience with MS SQL. So we start asking questions. Does it mean the ability to simply operate the database? Or it implies configuration, performance optimization, complex queries, reporting, etc? The better we understand the goals, the more precise selection we make, and in the end, save you a lot of time.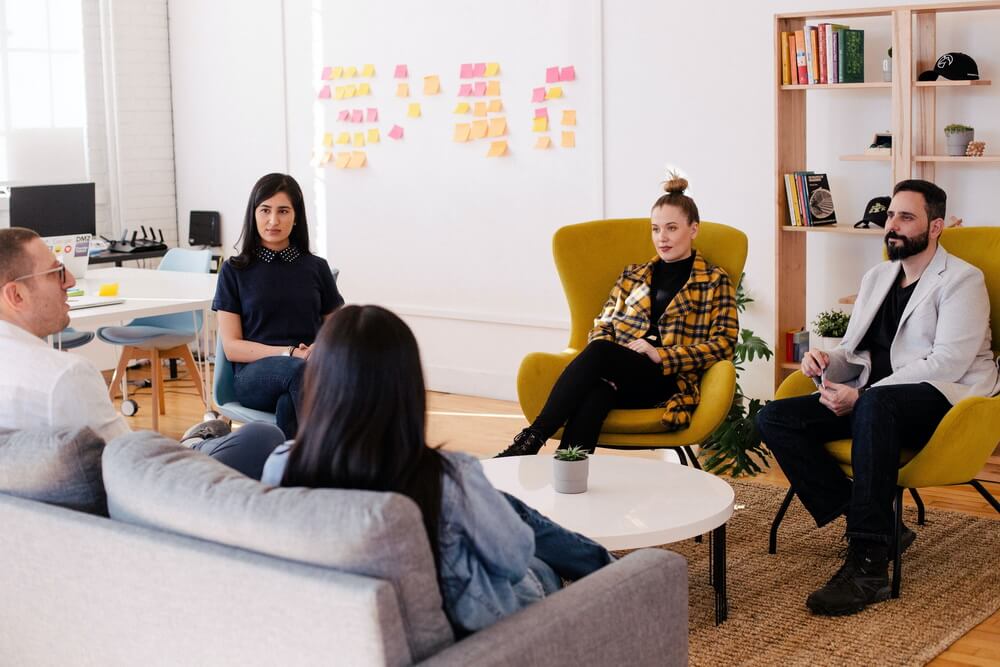 Don't wait up or you risk missing a perfect candidate
You had a final interview with a candidate and consider making an offer. At this point, we highly recommend not to drag it out and make you decisions within days (not weeks). Otherwise, you may risk losing a perfectly good candidate. It's a cut-throat competition out there, and even a short delay may end up with your perfect candidate accepting a counter offer from another company.
It's important to integrate new people into your team and share all necessary information about the project, its goals and progress as well as everyone's role in the development process. You can reach this by setting transparent communication and collaboration practices, team building and training activities, etc. We also suggest arranging regular personal meetings for all team members if possible.
Consider outstaffing your project? Struggle with finding stellar tech talent to scale up your team? We will help you find and hire skilled engineers and reach your delivery goals. Check the key advantages we provide to all our clients when we build up and strengthen their teams.
We have over 12 years of experience in agile software development services and rich domain and tech knowledge. We are considerate of the client's process and never intrude on it. But we are also proactive and treat our clients' goals as our own. Therefore, when we know we can use our experience and help resolve an issue or suggest improvements, we are ready to step in.
IT team augmentation implies that you build up your own team in line with your requirements, changing needs and project goals, etc. It's your team working on our premises. You are in direct control over operations, work time, rotation, ramp-ups and ramp-downs, replacement, etc. And the best part is that you don't need to deal with administrative, recruitment and infrastructure issues or bother about employment benefits.
On our side, there's always a supervising C-level executive who acts as a client advocate. This person oversees your interests and maintains coherent collaboration and transparent communication between our companies and teams. Upon request, we provide expert advice, expand tech expertise and competency, help identify and solve emerging challenges.
Engineering staff augmentation implies working with highly qualified and skilled talent in a very competitive market. This is when the experience and capabilities of a technology company come into play. Not only can our tech experts qualify best-in-class engineers, but also contribute to their training and development. All Digiteum team members are welcome to in-house workshops and other educational get-togethers. We know for a fact how important it is to nurture talent and enable knowledge and skill exchange in the tech community.
Related case study: .NET team augmentation helps a travel tech startup onboard 5 seasoned backend engineers and support the booming growth of a SaaS platform for vacation rentals.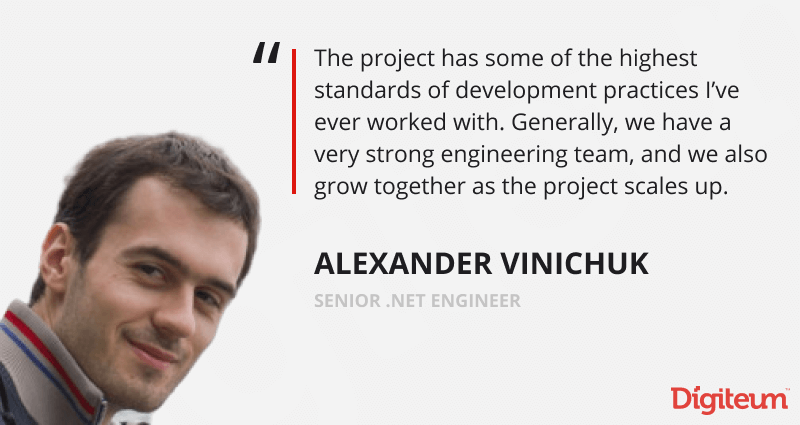 Reach your tech and business goals faster
Engage top-tier engineers to meet your delivery deadlines.
Hire engineers
Technology team augmentation is one of the most viable and effective strategies to optimize project development and speed up the delivery process. It can be equally useful for companies working outside their tech competency and looking for unique domain or tech skills (e.g., data engineering, AI or chatbot development) as well as tech giants interested in quick ramp-up and cost optimization opportunities.
Over the years in IT consulting and software development, we have integrated the existing tech staff augmentation best practices and developed our own approach to excel in this field. Check our custom web development services, mobile app development services and IoT software development services to learn about our tech stack, experience and in-house competence. Contact our team for a free consultation.
This post was originally published on November 17, 2020 and updated on July 29, 2021 and September 21, 2022.
FAQ
What are the key tech staff augmentation best practices?
Clarify requirements, expectations and responsibilities for each role
Work out a consistent process
Make decisions fast to avoid losing good candidates
Integrate remote specialists and make sure they become a part of the team
Set up effective communication and collaboration practices
When to use tech team augmentation strategy?
If you need to quickly add missing skills, reduce development costs or scale up your team and hire more developers, team augmentation is your go-to strategy.
How do I save with software team augmentation?
You can leverage lower salary rates in popular nearshoring or offshoring locations and reduce overall development costs. In most cases, your expenses will include the monthly salary of the specialists you hire plus a fixed fee from your service provider.