5 Benefits of SaaS Outsourcing and Why You Should Consider It for Your Project
SaaS (Software as a Service) economy grows at around 20% each year and shows no signs of stopping. In the wake of the massive shift towards this business model, SaaS outsourcing has become an in-high-demand service among startups and established businesses.
In this article, we will go through the main reasons why so many companies decide to outsource the development of their SaaS systems and what they gain from it. We also give a few tips on what to look for in an outsourcing provider if you decide to opt for SaaS outsourcing.
To better understand why SaaS development outsourcing is a go-to strategy, let's go through the main characteristics of SaaS systems and see what it takes to put them on the market.
SaaS is a feature-rich cloud-based solution provided to customers on a subscription or pay-what-you-use basis. As a rule, these solutions combine a range of tools and services for a certain business process (e.g. Dropbox as shared storage and workspace) or domain (e.g. Shopify for eCommerce). Customers get access to these services online using a browser, desktop or mobile applications.

Here are a few facts about the SaaS model that explain why it is a good candidate for outsourcing:
SaaS solutions are large and multicomponent. Building even an MVP version with a limited number of features requires significant manpower and takes time.
Cloud-based SaaS systems leverage different cloud services and tools for data management and have a complex infrastructure that requires continuous support.
These products are meant to continuously evolve to keep a strong position in the market and retain customers. Providers need to quickly respond to customer needs, add features, integration capabilities and scale up as the customer base grows.
Often, SaaS systems are integrated with third-party services and tools to add functionality and provide customers with an all-in-one experience.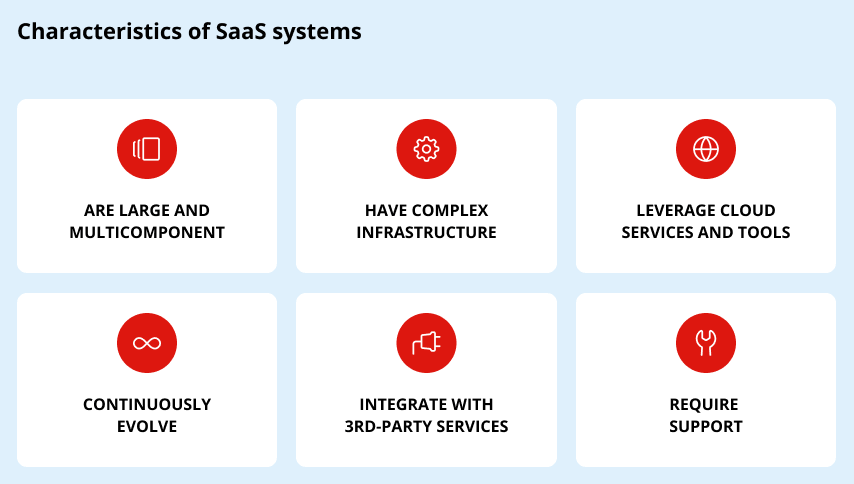 To put it simply, the development, support and growth of a SaaS system require significant financial resources, diverse tech expertise and brainpower. Importantly, it takes time that is so often against the companies planning to launch new products.
This is why so many organizations opt for outsourcing SaaS development. This strategy provides much-needed flexibility and scalability and helps speed up time to market.
Optimize development cost
Software outsourcing is a great strategy to reduce development costs. Companies around the world benefit from competitive hourly rates offered by nearshore and offshore vendors.
SaaS providers use outsourcing as a cost-efficient alternative to hiring in-house development teams. This strategy brings significant savings both at an early stage of development and later on when the project scales up.
Moreover, outsourcing providers normally bear the cost of recruiting, employment and infrastructure. As a result, SaaS companies save not only on rates but also on operational expenses.

Start project within weeks
One of the biggest advantages of outsourcing SaaS development is the ability to quickly set up the team and kick off the development.
SaaS projects are labor-intensive — a company needs to hire dozens of specialists with diverse skills only to get a project up and running. This includes BAs, UX/UI designers, architects, full-stack engineers, QA and DevOps. It takes a lot of resources and time to put together a cross-functional in-house team, train people, and then continuously expand as the product evolves.
IT vendors help their clients solve this problem. They have the process and infrastructure to quickly assemble an entire development team or add people to the client's growing in-house crew.
Furthermore, people in remote teams often have experience working together. As a result, it takes less time for them to gel as a team, work out processes and get up to speed.
Interested in outsourcing SaaS development and looking for an experienced service provider? Let's talk!
Speed up the launch and scale the team fast
Fast time to market always gives a business an upper hand. To secure timely SaaS delivery, companies need to be able to add specialists on demand and engage the right specialists at the right time depending on the phase of the project.
However, it's getting harder to find talent these days. Right now, the whole world experiences a severe tech talent shortage on par with increasing demand for top-tier developers.
SaaS outsourcing is a viable response to this challenge. First of all, because this approach provides access to a much wider talent pool. Secondly, it gives SaaS companies the flexibility they need to ramp up their tech teams fast and speed up the development process.
Bring in skills, business and tech expertise
This is one of the most important benefits of outsourcing SaaS development for companies that yet lack expertise in managing large software projects and require extra tech leadership.
We have said before that SaaS products are multicomponent systems. SaaS development requires expertise in building and supporting infrastructure and cloud services, data storage and management, application development, third-party integrations, etc.
SaaS companies often partner with tech providers not only to build engineering teams but also to bring tech and management expertise to their projects. Vendors who regularly work with high-load applications, cloud platforms and other SaaS solutions leverage their experience and help clients select the tech stack, choose third-party services and harness cloud technology.
It's worth noting that over time tech stack may change and companies have to migrate to new platforms or use new services. It is completely normal today — technologies evolve fast and business has to deal with constantly changing market environment. This change is easier to manage when you have a reliable outsourcing partner who can swap specialists based on new tech requirements
Last but not least benefit of outsourcing the SaaS development to a tech provider is strategic contribution. When companies work with vendors who have previous experience in their field or generally maintain a strong business focus, they get extra value from this collaboration.
First of all, vendors leverage their knowledge to help clients make the right technical decisions. It may reflect in the choice of technologies, analytiсs, features prioritization and overall development strategy.
Secondly, focus on business objectives and strategic goals is important for the further growth and scalability of a SaaS product. Tech companies that work on SaaS projects for years often contribute to the product strategy and help clients reach their business goals.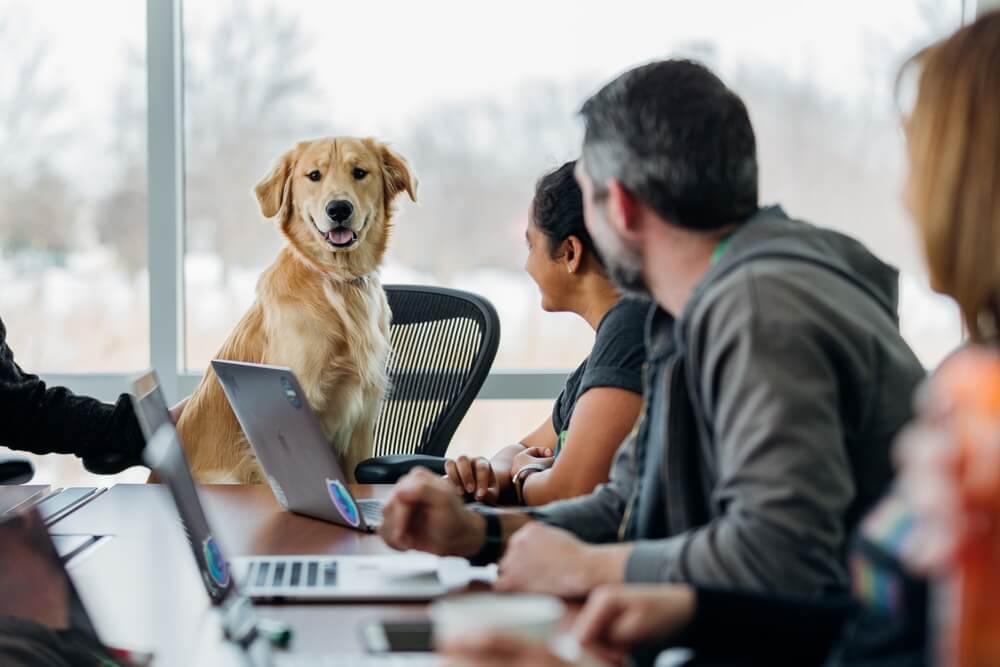 Here are a few tips that will help to make the first steps towards choosing a reliable partner.
Focus on business understanding
In years of experience as a technology company, we have seen time and again how important it is for a service provider to understand the client's business. A vendor who puts time into understanding the client's domain, market and business goals can select optimum technical solutions taking into account the client's capabilities, budget and scope.
Previous experience in developing large cloud-based systems is valuable for SaaS product development outsourcing. Especially, if you consider reaping the advantages of the dedicated team model and plan to hire a team to build your system or a part of it from the ground up. It is not essential, however, for a provider to have the exact domain expertise.
It's vital to realistically assess if a potential vendor can put together a team based on project requirements and further scale up if needed. As a rule, a proven track record, relevant tech stack and experience in working on similar-size projects help to understand if a service provider has the right capacity.
Process and communication practices
Many outsourcing projects fail because of unmet expectations, lack of transparency and poor communication. This is why it's crucial to make sure that a potential vendor is ready to set up an efficient communication framework from day one and has a well-established process that could be adjusted depending on your needs and requirements.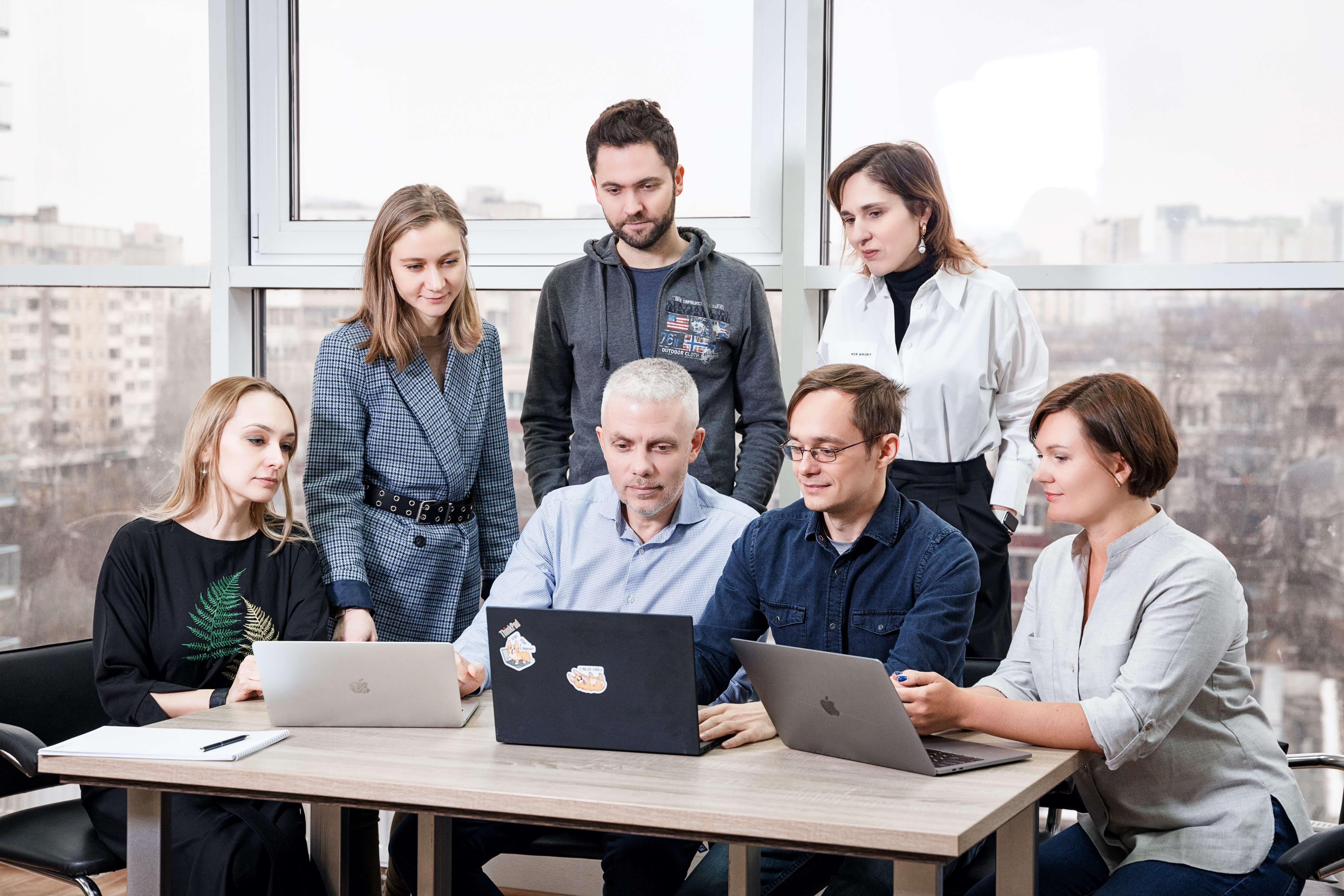 If you consider SaaS software development outsourcing for your project and are looking for a technology company, contact our team. We have hands-on experience working with large cloud-based systems across several major domains, including eCommerce, cleantech, travel and healthcare. We help our clients with:
BA, digital product strategy and consulting
UX/UI design and system architecture
web and mobile application development
cloud computing and cloud platforms (AWS, Azure, GCP, etc.)
big data management, analytics and visualization
ETL design and development
infrastructure development, deployment and support
third-party integrations and support
testing and optimization
We can work as a natural extension of your tech team, a dedicated product team, or offer a flexible collaboration model tailored to your unique project requirements and business needs.
We singled out 5 major benefits of outsourcing SaaS development. In reality, it is always a combination of reasons that make SaaS firms opt for this strategy. However, as long as the shortage of tech talent continues to rise, we will definitely see the growing demand for SaaS outsourcing.
FAQ
Why to consider SaaS development outsourcing?
Saas development outsourcing is a viable strategy to develop and deliver a working SaaS product fast and effectively. Companies around the world choose this approach for its flexibility, scalability and cost-efficiency.
How to choose a vendor for SaaS development outsourcing?
Study previous experience and track record.
Assess capacity and access to the talent and competence you need.
Consider business focus.
Explore collaboration models.
Review collaboration and communication practices.
What are the benefits of outsourcing SaaS development?
Key reasons why companies outsource their SaaS development:
To reduce development cost.
To kick off faster and increase time to market.
To add flexibility and scale up quickly.
To get better access to skilled specialists.
To add business and tech expertiseю