3 Raspberry Pi Business Ideas to Consider for Your IoT Project
A compact yet powerful general-purpose computer, Raspberry Pi is well-known among IoT amateurs and professionals. There's no lack of Raspberry Pi business ideas as well as implemented projects shared on Pi-related forums and blogs.
Since its launch in 2012, more than 27 million of these small computers have been sold. According to the father of Raspberry Pi, Eben Upton, more than half of them were used for commercial and industrial purposes.
In fact, many people consider using Raspberry Pi for small business purposes — process automation, equipment management, collecting metrics, etc. In this article, we'll try to find out why and how it works for some of them.
Here's what we'll cover:

The benefits of using Raspberry Pi
Things to consider before choosing small computers for business applications
Several ideas on how to use Pis for business
Real examples of Pi-based applications
Before we start, you might want to learn more about the basics of Raspberry Pi. Recently, we've made a side-by-side comparison Arduino vs Raspberry Pi for IoT where you can learn about the main characteristics of these two IoT hardware platforms. And if you need help on choosing the one for your project, drop us a line. We have just the right experts in this field.
Now let's get down to it.
Advantages of using Raspberry Pi in business applications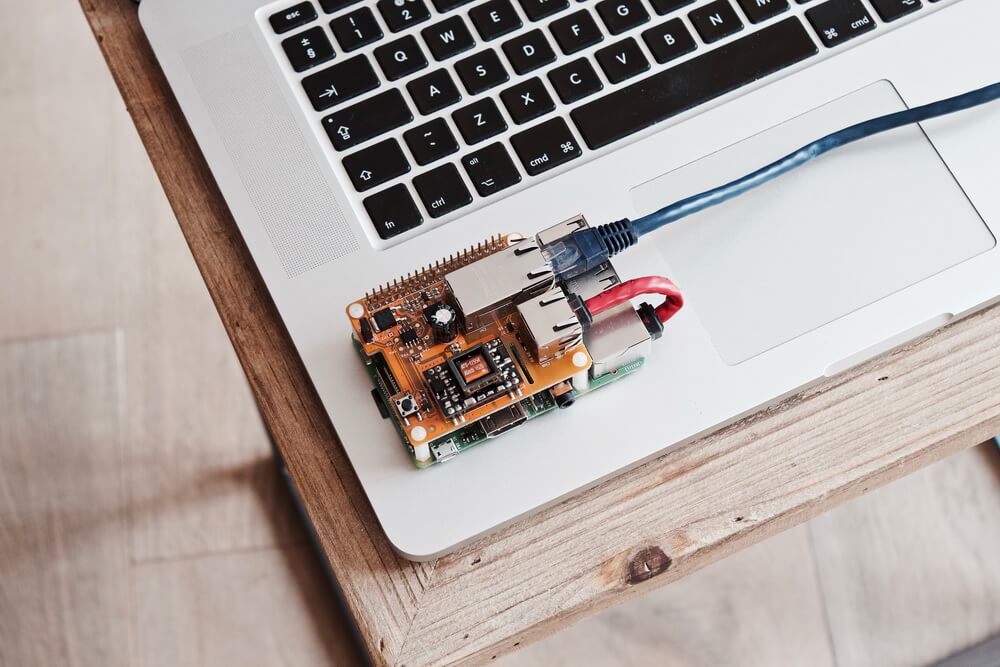 There's no shortage of advantages of using Raspberry Pi in business. As a small computer, Pis have all the necessary components to connect to the outside world via the Internet (WiFi, Bluetooth, Ethernet) and process different types of datum including video and audio. The latest models have up to 4GB RAM and a powerful processor. It makes Raspberry Pi a good choice for a small data processing center, for example, an edge gateway for a distributed crop monitoring system in IoT agriculture.
Learn about our agriculture software development services.
Here are several other advantages of Pis that prove the versatility of this board:
Availability and usability. Raspberry is a ready-to-go embedded board you can easily purchase online. All you need is to choose the model that best reflects your project requirements.
Capabilities and scalability. The latest models are designed to work with various IoT connectivity technologies and have GPIOs, SD card, UBS options, so it's possible that an off-the-shelf board will be enough for an uncomplicated project. And even if not, Raspberry Pis are expandable using additional modules — HAT (hardware on top). It enables ample customization opportunities.
Programming. Common programming languages like Python and C/С++ are often used to create a connected system based on Pi. Therefore, depending on what Raspberry Pi is used for, it usually won't require learning a rare programming language for coding.
Low price. Pi boars vary in price from $5 to $55 depending on model configuration and memory capacity.
Low power consumption. Essentially, Raspberry Pi is a low-power computer that makes it ideal for Internet of Things software development.
Things to remember before choosing Raspberry Pi for business application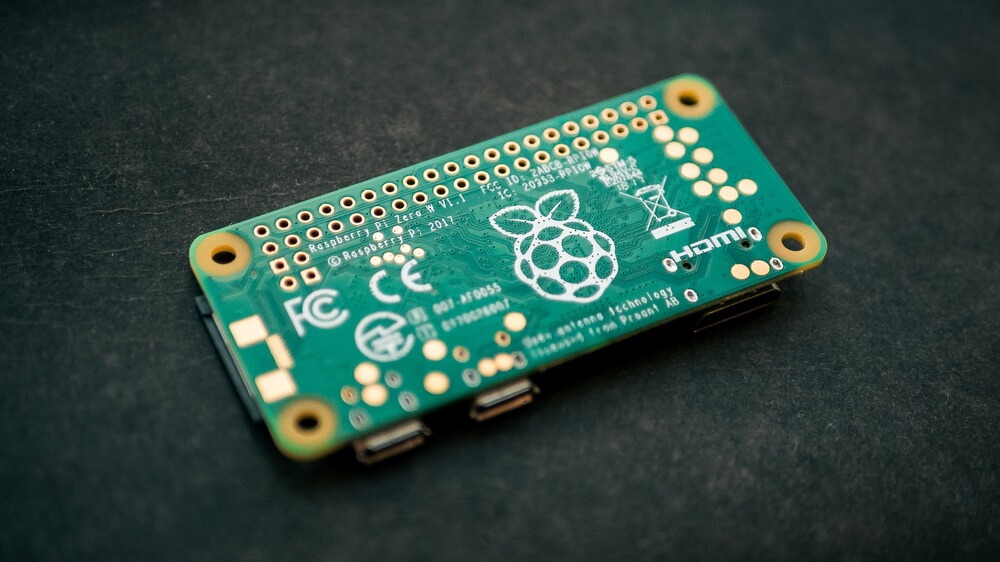 Despite all the advantages, this hardware has several limitations and variables that need to be taken into consideration before choosing Raspberry Pi for business applications.
Board design. Every board has its own design, dimensions and parameters. Since it's closed-source hardware, this is what you will deal with. It's possible that the board with just the right functionality won't fit your requirements for the shape or size. Or it may have extra connections you don't need and will have to hide.
Power source. Raspberry Pis are usually powered by USB or GPIO connectors. It can be a problem in a noisy environment with a high vibration rate. For a data processing unit, the interrupted power supply may result in data loss.
Availability commitment. Mind the availability commitment for the model you plan on using. According to Raspberry Pi business model and principles, the older models from 2 to 3+ won't go away for a while and the newest 4B model will be supported at least till 2026. So it all comes to the durability your system is supposed to have.
3 Raspberry Pi business ideas
There are many things you can do with Raspberry Pi. Amateurs and experienced engineers use this hardware platform for all types of inhouse experiments from a small server to host a website to a virtual jukebox or retro gaming console.
Apart from all the fun things you can make, there is a huge room for useful Raspberry Pi business projects.
Equipment or machine monitoring is of the most popular industrial applications based on Raspberry Pi. Thanks to its ample connectivity capabilities, Pi is easily expanded with different sensors that can read equipment conditions, for example, to track temperature. Depending on the configuration of the monitoring system, once the overheating event is detected, Pi may either send notifications to a web or mobile dashboard or show them on the connected display.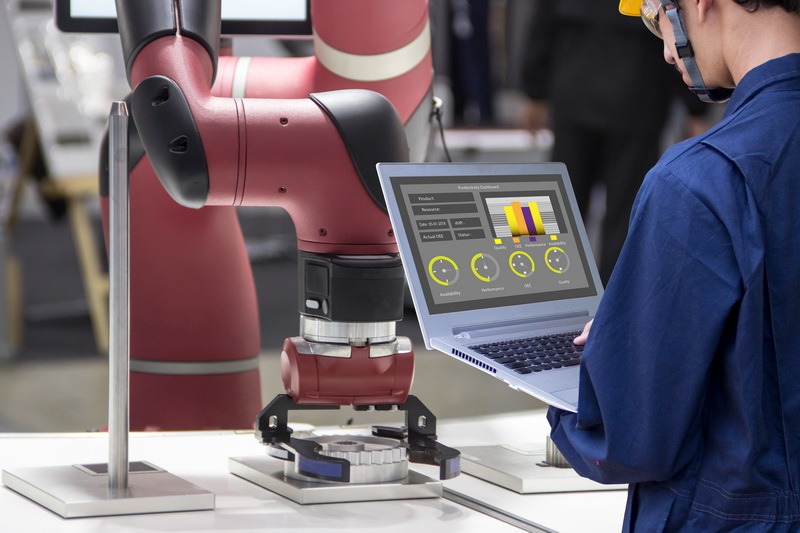 Raspberry Pi makes a good edge gateway solution thanks to its low power requirements and high processing capabilities. This small computer can work as a local data processing center that receives data from distributed node devices, processes it locally, sends commands to actuators and messages to the cloud for further processing and storage. Gateway is, probably, one of the most obvious applications of Raspberry in Internet of Things.
Device remote control and automation
As mentioned earlier, a Pi-based system can not only receive and route data from/to devices and the cloud but perform calculations and act on it. In other words, Raspberry Pi enables simple if-then automation. For example, connected to a motion and presence sensors and a camera, Raspberry Pi can automate video recording only once certain events are detected.
Real-life Raspberry Pi business applications
There are several reasons why companies choose implementing custom Raspberry Pi IoT projects over ready-to-use products available on the market. Some manage to save money, others build unique functionality using these small computers.
In the case described on Forbes, for example, a factory that produces Sony cameras uses Raspberry Pi to enable unique equipment monitoring activities. Depending on the data that needs to be collected, some of Pis are enabled with vibration and motion sensors, others are connected to cameras for visual monitoring. The factory's manager claims integrating Raspberry Pi into the production process have already increased the efficiency by 30%.
At Digiteum, we have used Raspberry Pi technology for automating photo capturing and steaming on the PicCities project. Using small Raspberry Pi computers, we have connected 70 high-resolution cameras placed in the hottest tourist locations all over London. The users of PicCities app could easily connect to any of them via Wi-Fi and take perfect-angle pictures. The app had a huge download rate right after the launch and enabled 999% customer engagement growth.
Another popular case comes from the online bookstore's warehouse. The company needed a space and power-efficient computer at packing and mailing stations to provide basic functions like barcode scanning and item tracking. A compact Raspberry Pi USB connected to a scanner and a small display did exactly what a conventional computer wouldn't — saved space, power and effort.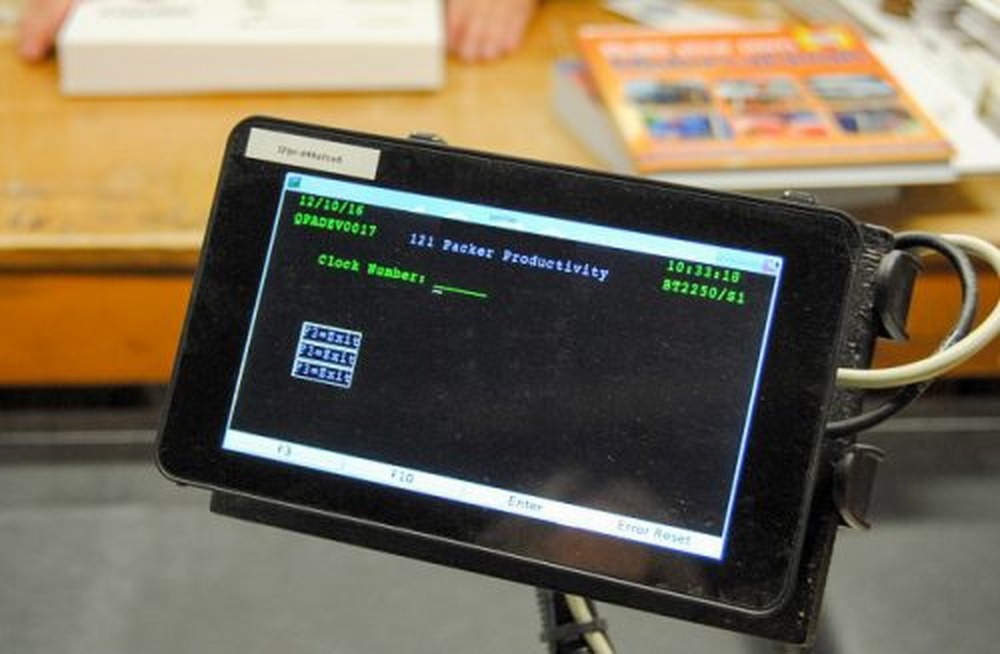 Image credit: www.raspberrypi.org
Do you consider implementing IoT projects using Raspberry Pi? At Digiteum, we have already worked with this hardware platform, so we can help you get the best of this technology and build a functional and reliable system using Raspberry Pi. Contact our team and share your ideas.