How to gain customers using chatbots
It was last year when publicity around chatbots for business had its wide coming out. Since then, chatbot technology matured, provided hundreds of agencies and developers with new projects, and armed thousands of companies with digital assistants based on conversational UX and AI.
Still, 95% of bots have hardly outgrown their infancy, and only dozens were approved as serious technology and business solutions. Here are 5 rare chatbot trendsetters that keep on making millions and know how to gain customers for their business owners.
What is a chatbot? Learn in one article how chatbot technology works and what it can do for business and communities.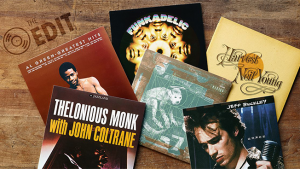 Image credit: venturebeat.com
#1. The Edit Hybrid Bot Earned $1 Million
Fact
ReplyYes startup tuned its automated messaging system to the needs of a vinyl store The Edit and thus helped the retailer sell $1 million worth of records in 8 months. Since then, ReplyYes itself scored a $2.5 million round of funding and moved to the next loop of business growth.
What's the secret?
What ReplyYes engineered is actually a hybrid chatbot for Messenger that uses automated messaging and AI-based input analysis at first and switches to human support when the situation goes beyond the chatbot's capabilities.
In short, chatbot sells records via person-to-chatbot conversation. It provides personalized recommendations tailored to each user's music taste and sells the records in-app.
How does it find out what exactly users would add to their playlists? It uses gamification, a simple like/dislike game that helps the chatbot determine the user's preferences and habits.
The secret is in the way The Edit chatbot bypasses tricky questions and misleading queries. When a user asks something that the chatbot doesn't know but may learn when it grows up, human support steps in to keep the client on and close the deal. Simple symbiosis is the key in this case.
Related case study: Alexa chatbot skill that helps Pan Macmillan sell books online.
#2. Julie Saved Amtrack $1 Million on Customer Service Cost
Fact
Julie chatbot based on NextIT platform was developed for Amtrack, The National Railroad Passenger Corporation. Since the launch it enabled to automate customer support and help the company save more than $1 million in customer support costs, increase bookings by 25%, gain 50% more customers, and gain 30% more revenue per each booking. Not bad for a chatbot.
What's the secret?
First of all, Julie is flexible. This chatbot uses text conversational UX, but can switch to voice audio interface if needed.
Secondly, it's integrated with a large database that provides Julie with massive knowledge and enables Julie to provide informative comprehensive response to the user's queries.
Finally, this chatbot relies on complex variable scripts with ample choice of conversation flows. It allows Julie to perform its main functionality – guide customers along the use of Amtrack website and help them use it smoothly and with ease.
#3. Sephora Chatbot Knows How to Gain New Customers
Fact
Sephora was one of the pioneering companies that started to use chatbots for commercial purposes launching three bots -Sephora Virtual Artist, Sephora Virtual Assistant, and Sephora Reservation Assistant – across various messengers. The first one, in particular, has gained more than 4 million visitors and more than 90 million various shade-matching queries.
What's the secret?
The combination of chatbots makes the combination of functions. While Virtual Assistant leverages Sephora's beauty content and provides customers with the information they need right in their favorite messengers, fast, Reservation Assistant works as an in-app event manager, and Virtual Artist recommends and sells the company's products.
What unites all these chatbots for business is their ability to understand input and provide a relevant reply. Even ambiguous queries such as "red" don't confuse the chatbot able to process natural language input.
As a result, Sephora chatbots contribute not only as marketers and virtual salesmen but also as digital representatives to the company.
Learn how to reduce cart abandonment using chatbot technology.
#4. GWYN Bot Contributed to Almost 10 Million Dollars in Revenue Growth in 2017
Fact
1-800-Flowers floral and gourmet foods gift shop was among the first who have used chatbots as retail initiatives to boost sales. They launched GWYN chatbot in 2016. The results of the first quarter of 2017 outline at least 6% growth in storefront and eCommerce sales. It equals $9.9 million revenue growth and $165 million in total.
What's the secret?
GWYN is very smart, and the more customers talk to the chatbot the smarter it gets. Its intelligence is based on IBM's AI Watson that activates GWYN's capabilities of learning and NLP.
Powered by artificial intelligence, 1-800-Flowers chatbot improves the shopping experience radically thanks to its ability to provide personalized recommendation and, at the same time, fully automate the online ordering process. In other words, AI makes GWYN smart enough to act as a personal shopping assistant and advanced enough to make this shopping fast and convenient.
Image credit: www.expensify.com
#5. Expensify Concierge Saved Consumers Millions on Solving Banking Issues
Fact
Concierge chatbot built for Expensify – the platform that provides customers with expense reports and travel arrangements – helped customers save millions on facilitating expense management and regular expenses.
What's the secret?
In short, Concierge allows customers prevent or get rid of troubles with one button.
Unlike other chatbots for business in this list, Concierge wins over other customer service strategies with its invisible interface and complete absence of personality.
David Barrett, CEO of Expensify, explained transparent interface approach with the aim to provide "less UI, [with] a single button that does a tremendous amount…"
This is why Concierge allows users to "cancel" subscriptions and save on automated payments in a single tap. This is how Concierge simplifies long customer journeys guiding users step by step and helping them solve online banking issues before they turn into major financial losses. This is when the simplest UI turns into excellent UI. …"
Each of these chatbots for business increased the revenues of their owners substantially. And frankly speaking, the bots mature enough to bring direct revenue are rare in the market. However, one thing unites these bots. They are custom-built, developed according to individual chatbot strategy, and tuned precisely to the business needs of their owners.
Retail is far not the only field where chatbots thrive. Learn about the possibilities of a patient engagement chatbot in health and social care and check what one Chatter Bot can do to increase engagement in education.
Would you like to know what custom chatbot would be perfect for your business? Click on GET A QUOTE button or contact our team to talk about chatbots or hire a chatbot developer right away.