5 Key Digital Retail Initiatives to Improve Sales During Holidays
Every year is the same story for retailers. Consumers are turning more unpredictable, alert and picky. It's getting close to impossible to keep up with the pace of retail transformation. Changing digital environment, market volatility and emerging economics with new geo and business models add on to every retail executive's agenda.
And then comes Black Friday fuss. Holiday sales continue bringing retailers up to 30% of annual profit. And yet, next year is nothing like the previous one. Large swings in the market and changing habits and expectations customers pose in front of retailers make companies adjust their holiday survival kits every season.
This year Black Friday and Thanksgiving online spending combined is expected to reach $5.57 bn, according to Adobe. Cyber Monday will add $3.81 bn and raise the total to $9.38 bn.
How do retailers get the best of it in 2017?
1. Build better online shopping environment. Much better.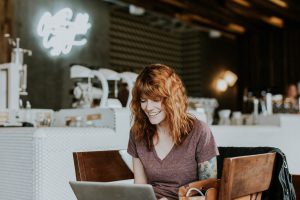 Deloitte studied customers during the last holiday season and found out that half of consumers plan to shop online this year. Focus on mobile remains of ultimate importance in this regard.
8 in 10 shoppers use smartphones for holiday shopping, either to make purchase or payment, compare prices, read reviews or simply browse or find information about a retailer on the go. In other words, shoppers use phones as personal shopping assistants.
Results of the survey How Much Digital Technology Matters to Retail Brands echoes the efforts retail brands make to strengthen online shopping environment.
As much as 93% or respondents admit the importance of innovation and have digital retail technology investment in their business strategy at some extent. Moreover, three fourths (77%) of participating retailers plan to step up funding into digital in 2017-2018 and embed technology into shopping environment. These efforts will boost the presence of AI, chatbots, blockchain and Internet of Things in retail industry.
2. Provide customers with seamless omnichannel experience.
Modern customers–Millennials–are tech-savvy mobile natives who prefer to always be on. It makes their purchase journeys dynamic and unpredictable.
For example, apart from using smartphones to improve shopping experience via browsing, shopping for price, information or store directions, users blend offline and online using such routines as webrooming (shop online and buy in store), showrooming (shop in store and buy online) and buy online pick up in store option. This experience is only efficient when it's seamless.
In this context, customers expect retailers to create environment for smooth shopping across devices and channels and address customer needs regardless of time and place. Retail brands, in turn, realize the importance of efficient omnichannel experience. Results of the survey prove it right.
Majority of retailers who plan to invest into digital retail will focus funding on web (93%) and mobile (69%) improvement. Moreover, respondents decide to allocate efforts and financial resources to discover additional digital channels (54%) such as social media and ecommerce chatbots and enhance digital marketing capabilities (62%).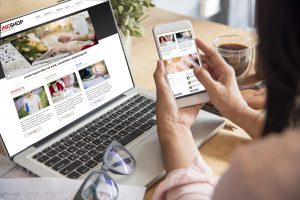 All together, these initiatives allow to diversify and strengthen each digital retail channel individually and create a fail-proof online environment that responds to customer needs 24/7/365 regardless of place and device used.
3. Meet customer expectations. Even most unrealistic ones.
Customers tend to switch from in-store to online shopping for many reasons. During holiday season, crowds, long lines and slow checkouts are in top. However, once a customer "steps into" an online store, the things get even more complicated.
It appears that customers are twice less loyal online than in-store. 77% of online shoppers will easily switch brands if they can't find what they need, compared to only 37% of in-store buyers. These are millions of dollars lost in online carts.
It makes retailers work twice harder to win and retain customers online. In fact, 85% of retail brands admit that targeting and reaching customers are the main challenges to overcome on the way to customer loyalty. Retainment and personalization are another bumps in front of more than 40% of respondents.
Still 73% of shoppers plan to discover new brands both online and offline this season, and 74% plan to spend as much if not more this holiday season.
To convert this audience into buyers, retail brands address to different instruments. These tools vary, from favorable pricing and shipping terms to the opening of new digital retail channels such as social media, chatbots for messengers and paid traffic.
4. Embrace "discount culture" using digital technology.
77% of customers plan to use sales perks to get good bargains during holidays. In fact, the phenomenon of "discount culture" is what builds up Thanksgiving and Christmas sales in the first place.
What else does it build up? Traffic overloads, website slowdown and crashes, additional effort on hiring temps and increasing 24/7 customer support resources. From the retailer's point of view, it builds up cost.
Fortunately, ecommerce and retail brands are some of the leading early adopters of new in tech, together with finance and automotive industry.
This is why retailers focus on digital technology to solve the problem of increased traffic during holiday season, both in foot and online.
70% of retailers whose business is affected by seasonal fluctuations still hire temporary staff to handle overloads. On the other side, 56% of these brands plan to shift effort to technology and optimize existing digital retail assets to deal with heavy traffic during holiday sales. Another 14% will also open additional digital channels such as social media or chatbots to split traffic and secure websites and apps from crashes and slowdowns.

5. Use chatbots to target, engage and retain customers online.
The complexity of the retail market challenges brands and encourages decision-makers to be proactive. Insufficient human resources (40%) and ineffective business automation (39%) together with the leading problem on the way to customer loyalty–customer engagement and retainment (54%) make retailers seek new technology solutions, such as digital retail systems or chatbots.
Even though chatbots in retail are fairly new, many companies from weighty Walmart and eBay to small and mid-size retail brands have already discovered the capabilities of this technology. Bots were among the most popular digital initiatives retailers used to boost sales in 2017.
Learn What is a chatbot?
Chatbot technology addresses various challenges in retail. Bots mainly operate in messengers and target audiences in the mobile environment that is already familiar to billions of users around the globe. They can sell, advertise, support, upsell, promote products and even events (check Oracle Cloud chatbot as a good example). Many brands even aim to reduce abandoned carts with chatbots.
This technology is believed to save industries including retail up to $8 bn by 2022 through intelligent automation of services.
And finally, chatbot technology is expected to take up the routine from human teams and successfully implement such services as customer support, personalized product recommendation and sales 24/7/365.
Chatbots for messengers, voice assistants (check Alexa chatbot skill that sells books) and web are seen as the technology to back up and enrich the efforts retail companies put to reinforce their online shopping space. As much as 76% of respondents find investment into chatbots "possible." However, the majority of loyal retailers admit that they need more information to understand how to apply bots to business.
Fancy to know more about chatbots in retail? Or have a particular idea in mind? Contact Digiteum team to discuss a strategy on how a chatbot can bring value to your brand and customers. We will help you design, build and implement a truly beneficial chatbot solution for your business.