Web Summit 2022 was a not-to-miss event.
If you did miss it anyway, we are happy to give you a tiny peek and share the wrap-up from Alex Baranov and Anastasiya Shauchuk who surfed through the Web Summit space last week.
It won't save you from FOMO. Sorry about that.
It may, however, inspire you to join Web Summit in 2023.
Here we go.
It was a mix of everything:
Entire pavilions dedicated to cutting-edge stuff: Web3, blockchain and crypto, Metaverse (is it the time to reread Snow Crash already?)
Many HR and enterprise solutions to help companies adjust to remote-first space
Sustainability
Reviving travel tech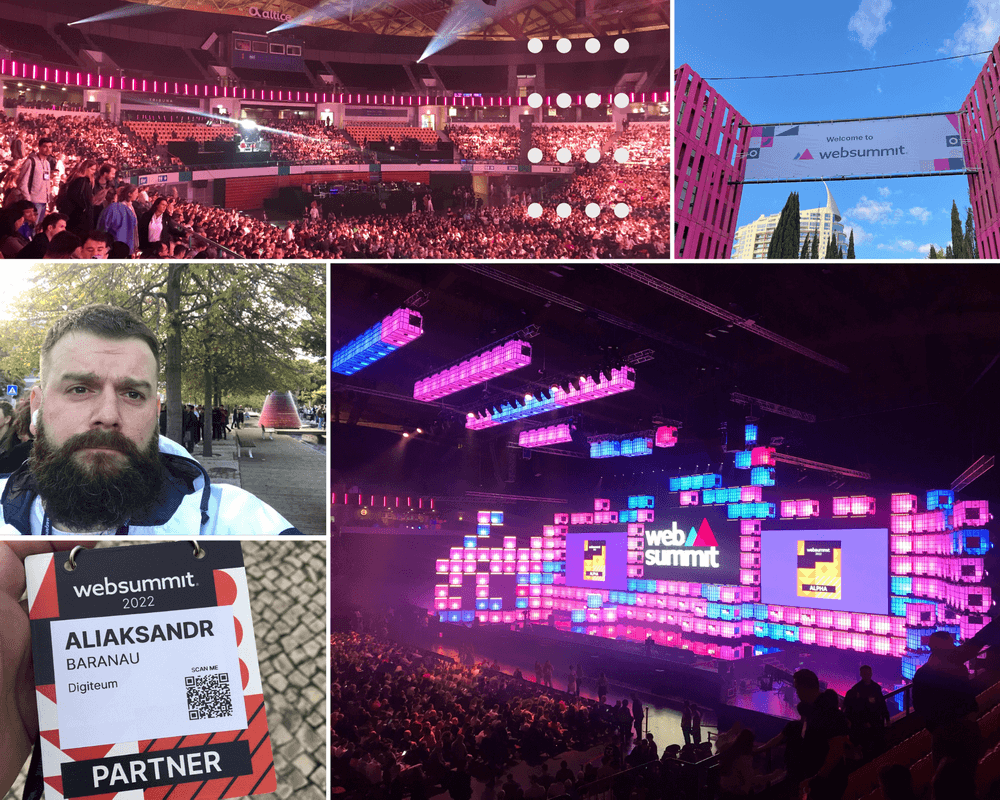 More than 2k startups redefining finances, health, education, and every other domain of our lives. Anastasiya Shauchuk dived in and talked to 40 different startups in just a few days. Try and beat that!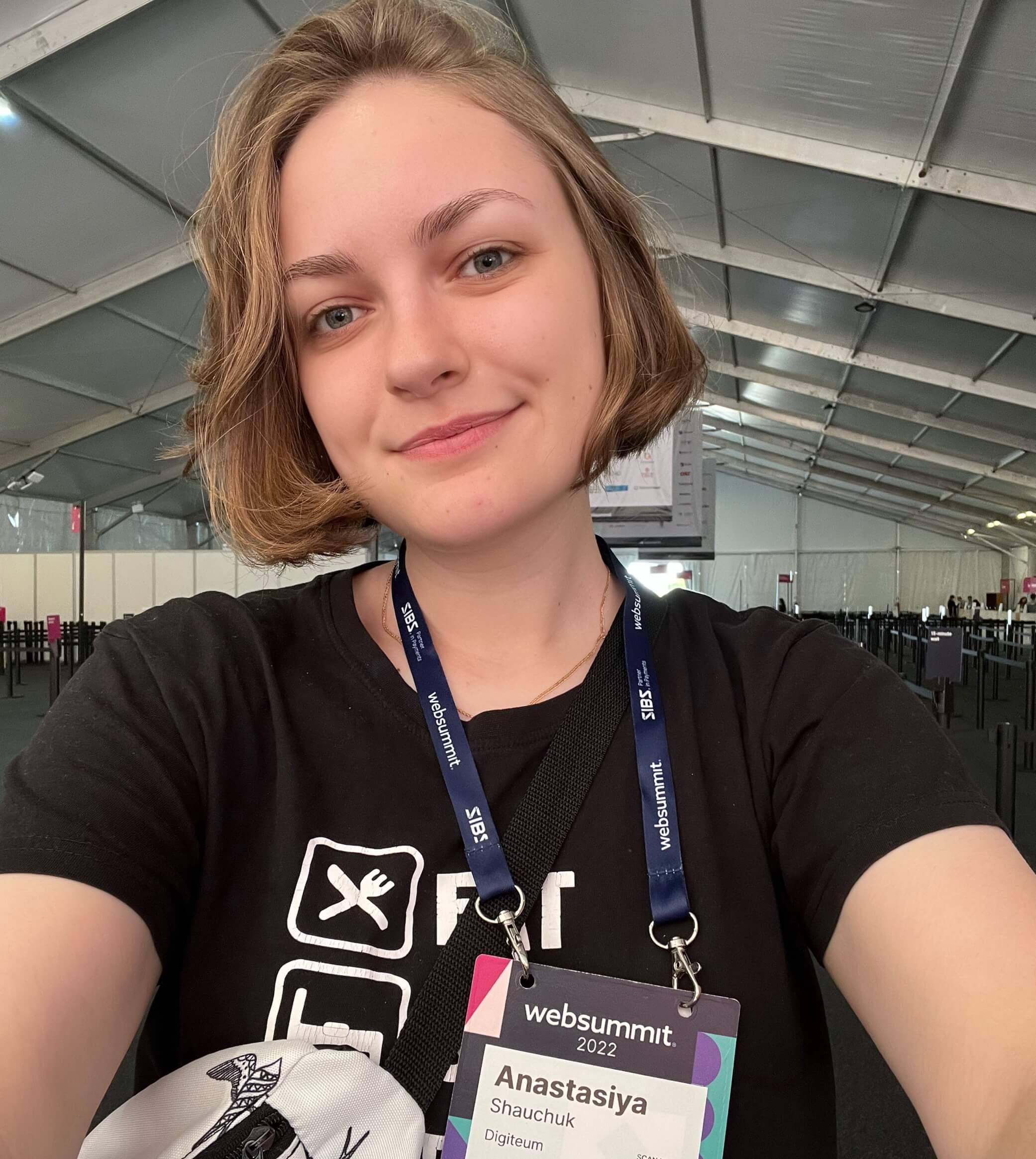 This year's Summit gathered 160+ countries and showed incredible diversity. Once again, special mention to the vibrant atmosphere at the stand of our fellow friends, Invest in Pomerania. We are infinitely proud to be a part of this amazing community.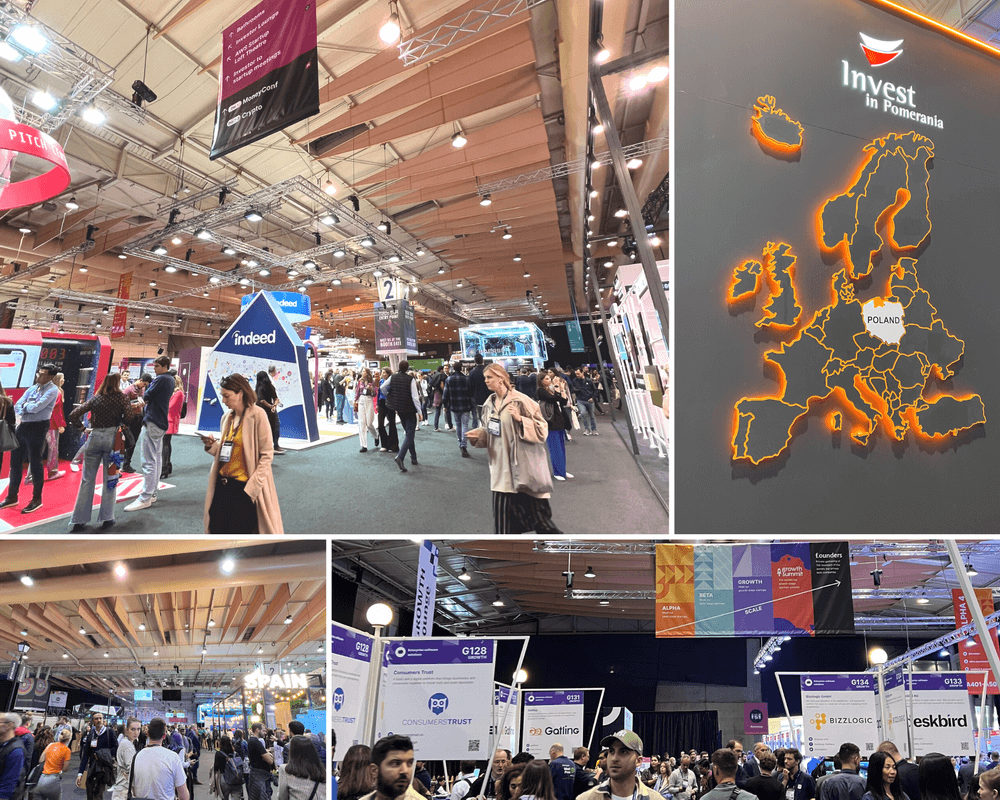 Side events are like an alternate dimension of Web Summit. Scattered around the city, side events gathered small and big groups of pros to geek out, network, and simply have fun.
Networking at Web Summit was something else. From early morning at the conference all through the night at Night Summit events, you could meet investors, entrepreneurs, design and tech experts, and industry leaders. This is where the magic happens!
The average distance you walk a day during the event. Go to Web Summit and you can skip leg days at the gym without guilt.
All in all, Web Summit 2022 was a place where innovation and networking collide. The organization, people, and vibe of this event were second to none.