Why Joining Digiteum Could Be the Next Big Step in Your Career
IT job market is going bananas over the exploding demand for brainy engineers and seasoned specialists. If you belong to either category or both, you are most probably dealing with an influx of offers for 'exciting opportunities' daily. We get it, we are in this together.
Knowing how time-consuming it can be to try to get to know everyone who wants to get a slice, we decided to just cut to the chase and give you a few ideas about why Digiteum could be the next big step in your career…or not, you'll probably figure it out in the next couple of minutes if you read on.
Important: this is not a sales pitch, we're just trying to be sincere here.
Reason 1. We are people-first, for real
We claim that we are people-first, and in our case, this is true also from a practical standpoint.
Digiteum is a relatively small team – right now we have about 80 people across 8 European countries. It was never a goal to grow a huge corporate brand. In fact, quite the opposite – we always tried to preserve our close-knit community spirit. At Digiteum, everyone knows everyone at least by name, the project they work on, and, oddly, the car make they like.
Being people-first also means that we hold on to our folks and have an insane number of long-timers on the team. Nearly half of our people work with us for more than 5 years. We even have The Great Ten – people who work side-by-side since the company was founded back in 2010. This, of course, brings in a lot of inside jokes. But don't worry, you'll get there once you settle in.
Friday is a special day because this is when everyone receives a fresh Friday Digest with the hottest Digiteum news written by none other than the company's co-CEO Katherine Lazarevich.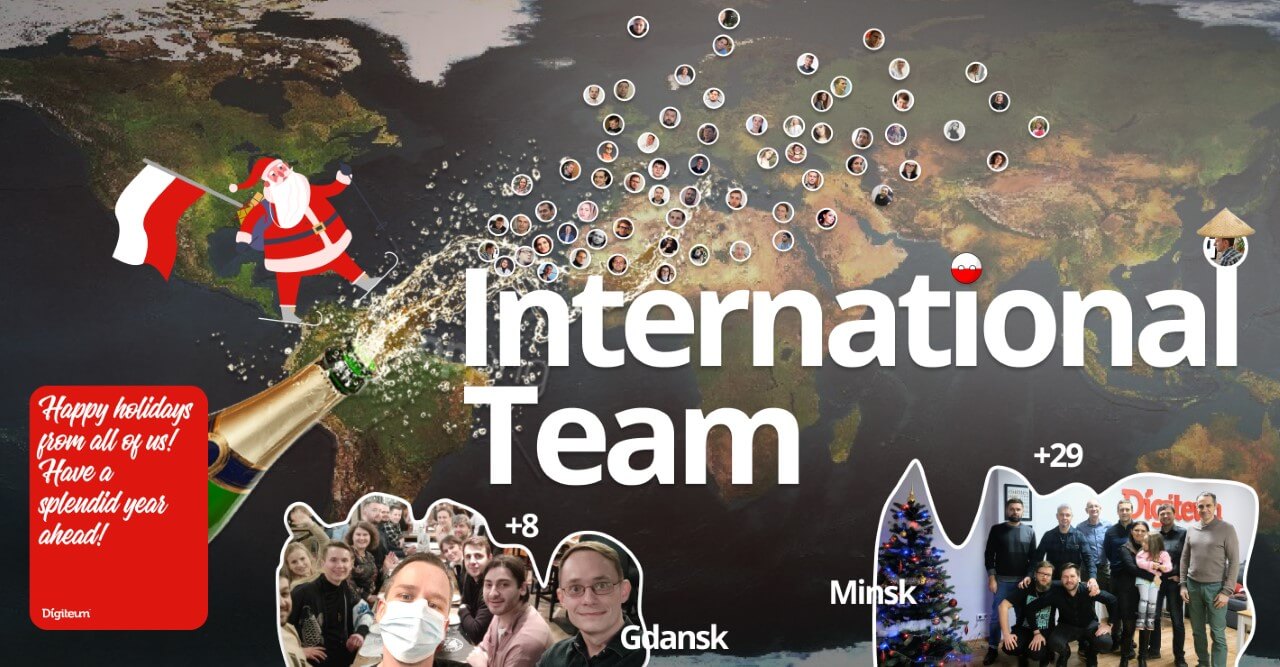 In 2021, 37 awesome specialists joined Digiteum teams in Poland and Belarus.
Reason 2. Work with experts who act like it
Let's move straight to the cool stuff. Digiteum is a battle-tested team with over 50 developers on board, mostly senior engineers. We have experts with degrees in math and computational linguistics, engineers with 15+ years of experience, big data wizards, and simply the folks who have been places and seen things.
All this wealth of experience allows us to work on some pretty cutting-edge tech and solve an impressive range of challenges that businesses and entire industries confront today. We design and build enterprise-grade high-load systems, work with complex web interfaces, develop and support custom ETL pipelines and create big data solutions from scratch.

We don't like sitting things out and proudly consider ourselves solutionists. Instead of being fake positive ("we can do everything") or annoyingly negative ("no one can do this"), we focus on trying to find a practical and elegant solution to every tech problem we are dealing with. So if you like solving brain-tickling puzzles, you'll most likely feel comfy here.

Reason 4. Join a mature company
This one may be a bit hard to digest, but we have to admit – Digiteum is not a spring chicken. We are 13 y.o. which in IT years is quite a mature age.
A tech firm that survives for 15 years has, in a business sense, lasted as long as a consumer-product company that survives for 30 (McKinsey&Company).
At this point, the company already has a good standing, solid processes and is in prime time to evolve and thrive together with everyone on board. Hop on!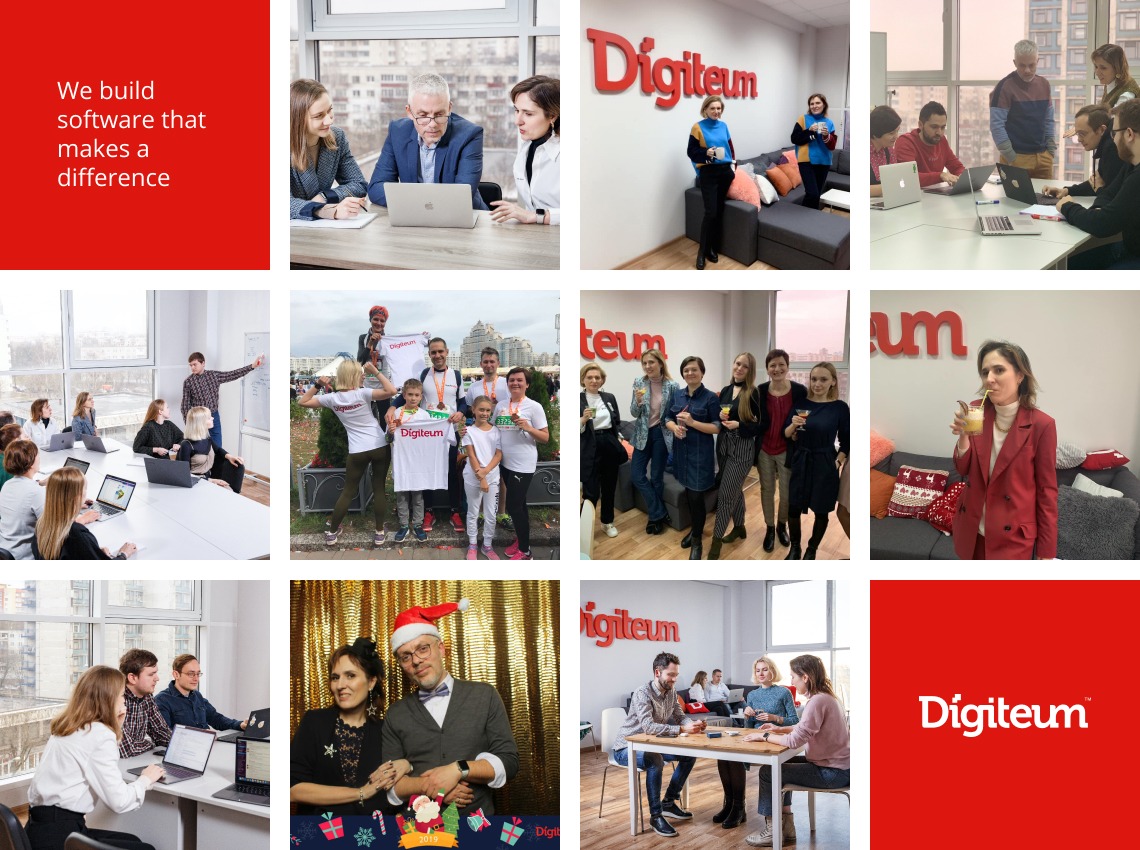 Reason 5. Make a meaningful contribution
When we say that we build software that makes a difference, there's more to it than just a fancy slogan. Our clients are visionary startups and leading enterprises in the world's most critical industries – healthcare, agriculture, education, technology, energy… you name it.
Digiteum teams make meaningful contributions to global initiatives, such as Oxford Global Languages, build software for precision medicine and diagnostics, design and develop solutions for smart farming and green energy, and more.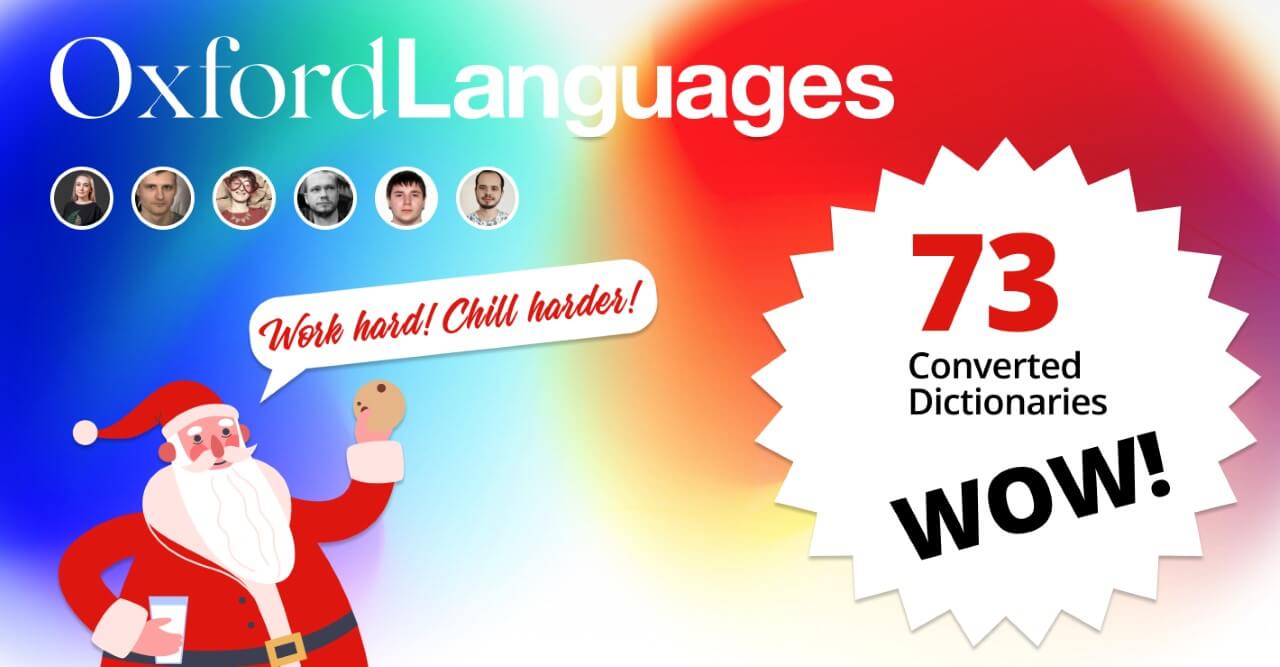 In 2021, our team converted 73 dictionaries licensed and used by startups and world-known tech giants such as Amazon, Apple, Google, and Microsoft.
Speaking of working on a rewarding project. Did all that make you curious to know more? Check the projects we are currently hiring for or contact our Talent Manager directly at jobs@digiteum.com to learn about career opportunities at Digiteum and how to get on board.