Congratulations, You Are Hired! Now What?
Now comes an exciting, blood-tingling and at times terrifying onboarding that will help you dive into the process and catch the vibe of a new place.
To make it a little less terrifying and a lot more terrific, we put together this quick survival guide for the new hires at Digiteum. And to make it as precise and useful as possible, we asked the one and only Monika Naumczyk to share how the onboarding process looks for the new folks and what they (and you) should expect from the first 3 months at Digiteum.
Monika is a Talent Manager by day, and the best buddy for every new hire by night and day, and all the way. Why? Because Monika is not only good at digging out exceptional specialists for Digiteum. She's also freaking good at helping them integrate into our tech community and make first steps here with confidence and… how do we put this? With chill.
Now let's get to it.
Equipment. Everything you need for work – from a shiny new laptop to a shiny new pen – will be discussed in advance and either delivered to your home office or prepared for pick-up.
Welcome package. Get your first presents from Digiteum before your first day. How cool is that?
Introducing Digiteum. Start your first day with a cuppa coffee and a casual call with HR where you'll learn small and big things about Digiteum – our culture, in-house rules, and so on. HR will talk you through the main newbie guides like Employee Handbook and Team Presentation and tell you how to use the perks (e.g. Sports Card, English classes) and enjoy nifty in-house traditions (Weekly Digest by Digiteum co-founder Katherine, BDay Bot, multilingual coffee breaks, etc.).
Introducing you. Now that you know a bit about us, it's time to learn about you. You will get a massive welcome in the common chat where you can share 5 cool things about yourself and say hi to eeeeveryone.
Introducing your team. Time to get cracking. You will have a call with your manager or lead and start diving into the project. No worries, 99% that you already know the guy/gal, so it will be a no-stress no-sweat talk. This is also the moment when you start having your personalized experience because different clients and teams have different onboarding routines. You may end up having a 2-week integration knocking into each department and getting to know your project inside out.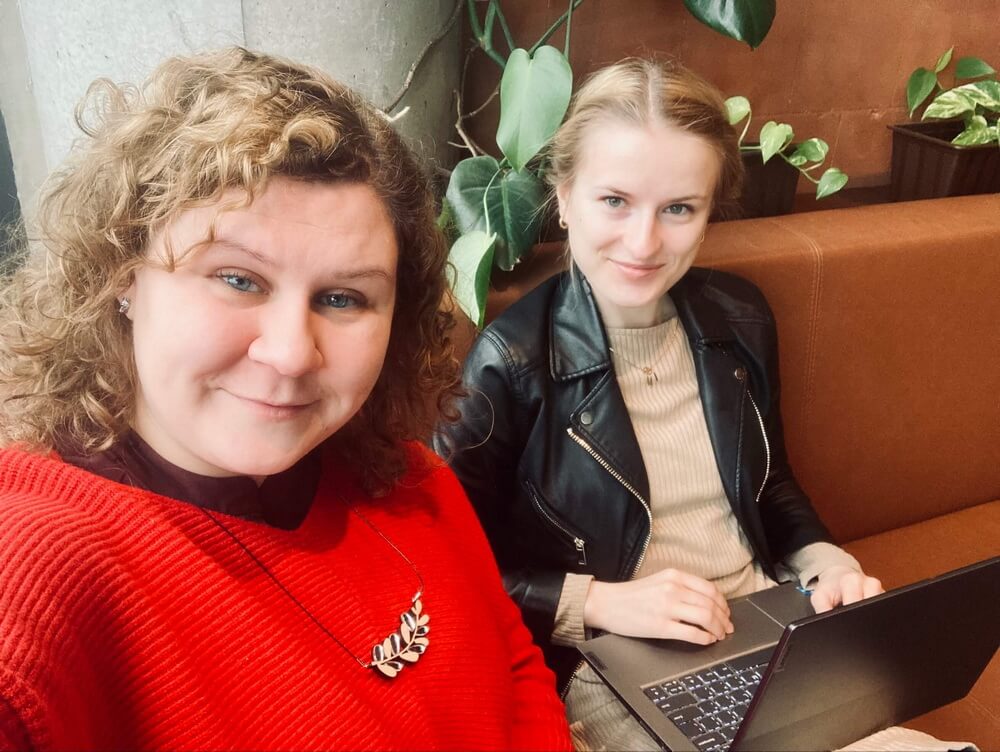 Onboarding sessions. Move on with your onboarding depending on the project/team you work with. You will get access to training and educational materials. Maybe even be assigned with a buddy.
Welcome Coffee. Have a break and an open talk with none other than Katherine, First Lady and co-founder of Digiteum. This is your time to share your first impression, ask questions, and simply have a nice time in a nice company.
Review. We are not drawing the line, we are setting the stage for the future. After your first three months, you'll have a comprehensive review of your trial period where you can share your experience, drop your ideas, and most importantly, decide on the next steps.
Research says that employees are 60% more likely to stay with a company that has a solid onboarding process. We have all the reasons to believe it. 🙂
There you have it. As you can see, it's pretty simple and straightforward. We don't want to overwhelm you with too much information and too many activities. Quite the opposite, actually. The whole point of onboarding is to make sure you are comfortable during your first months and have zero frustrations or uncertainties.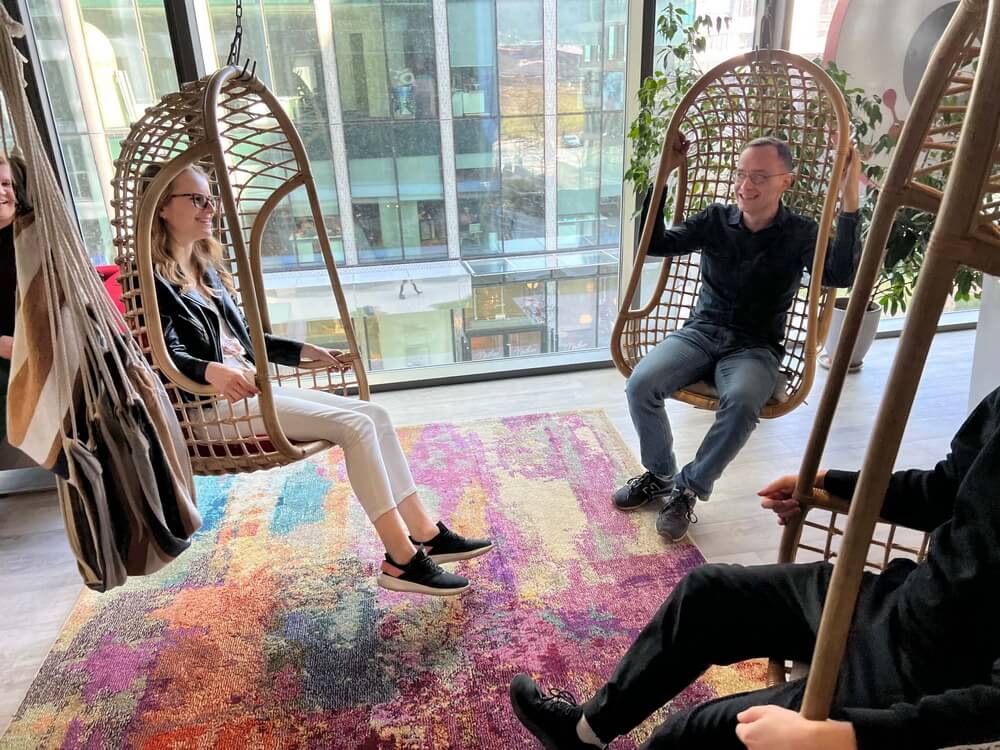 Curious to learn more? Ask us anything!
Wanna get on board? Check open positions on our career page or hit us up at jobs@digiteum.com.