The Future of Smart Hospitals: the Role of IoT in Hospital Tracking Systems
All healthcare executives want to ensure their facility is a reliable and safe place for treating patients, including children. That's why a missing patient is on the list of a hospital manager's worst nightmares. Unfortunately, it's not uncommon for people in need of treatment to leave the hospital without a permit for the lack of awareness or a mental breakdown.
In extreme cases, a missing patient can go as far as to flee the country — that's what happened at a Canadian mental and addiction treatment facility. For a facility manager, such cases are a ton of bad publicity, not to mention the list of tedious protocols a hospital has to complete if a patient goes MIA.
That's why healthcare executives work towards taking preventive measures and ensure an admitted person doesn't leave the facility. In this post, you'll find out how does technology help in hospitals, what technologies are used to improve patient tracking. You will learn about the role of smart technology in medical device industry and some examples of successful IoMT devices development projects.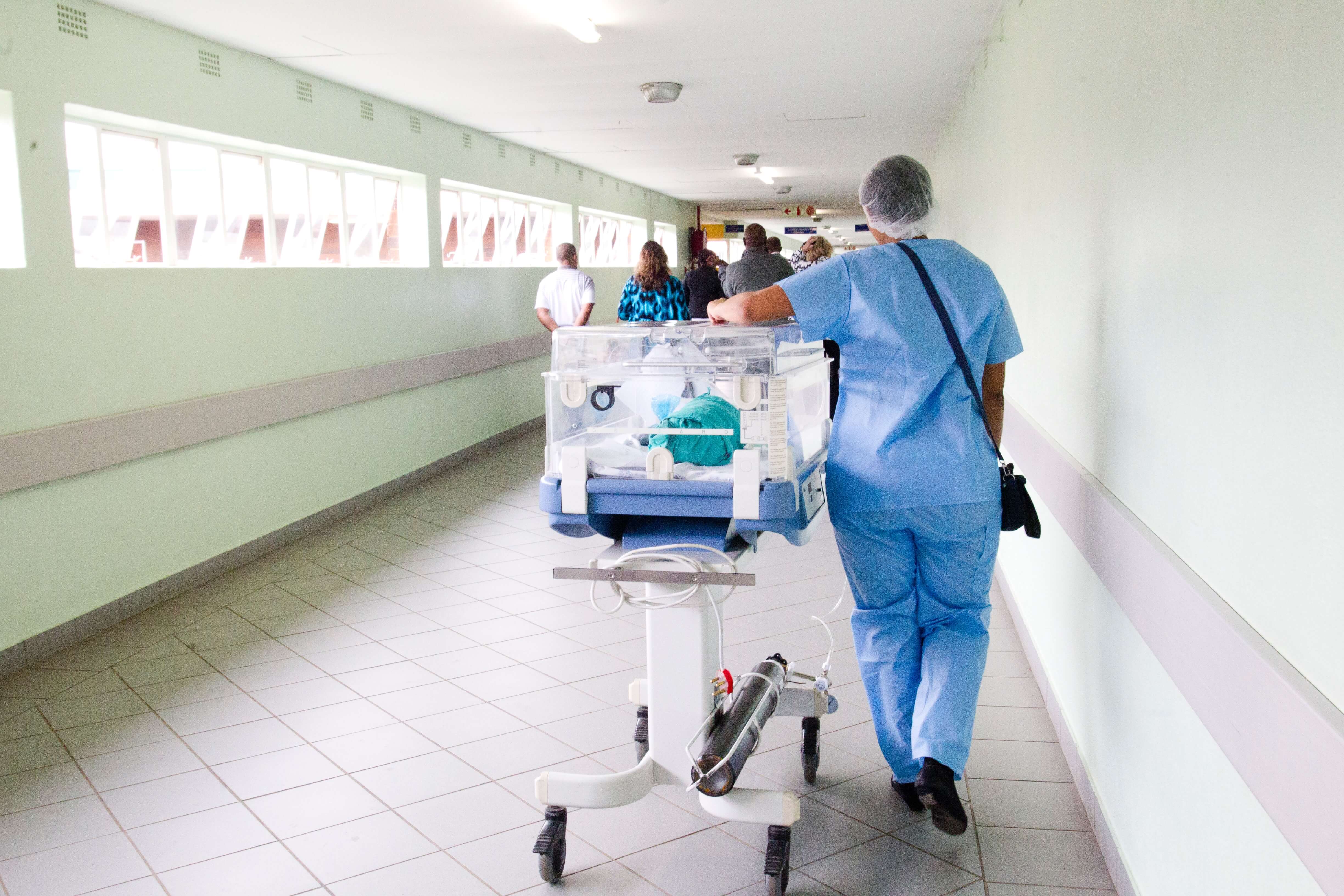 Patient tracking is a new technology in hospitals that hugely facilitate control over patient flow, treatment progress, as well as basic hospital processes such as patient acceptance and discharge. It improves the bed turnover rate at the hospital, allowing doctors to provide more people with treatment. This kind of system brings order to patient visits and gives the families of underage patients more confidence that their kids are safe. There are other benefits that hospital tracking system offers:
Tracking visits. It is common for healthcare providers to use a patient tracking system with shared access. Now, whenever a patient is admitted to any healthcare facility, this data will be transferred to the primary physician. This way, it will be harder for caretakers to hide important clinical data from doctors and diagnosis precision will be improved.
Helping locate patients who wander away from their room. Aside from other benefits of IoT in healthcare, connected technology for patient tracking will solve the issue of missing patients. Aside from tracking a person's location in real-time, patient tracking software can notify security as soon as a person wanders outside the permitted area. This way, hospitals will be able to reduce Code Yellow and Amber occasions.
Higher patient satisfaction. Tracking systems are a good example of improving patient care through technology. Usually, healthcare facilities have a huge patient turnover, with thousands of people per month. Unfortunately, most of these visits are one-time — patients often ignore follow-up appointments and end up with chronic conditions. Having a bond that would help patients be more self-aware should be a hospital's priority. Tracking systems help physicians accomplish this goal as they provide hospitals with a database of patients scheduled for follow-up appointments. A patient, on the other hand, will get a phone notification, an email, and a social media reminder about the upcoming visit to a doctor.
Better record keeping. Real-time tracking provides physicians with relevant updates on vitals and labs, gives insights on how to improve the efficiency of clinical trials and make a patient's hospital stay more productive. Other than that, patient tracking ensures interoperability between various hospital units — physicians, surgeons, nurses, and other links in the healthcare chain.
Improved claims-and-denial management. Recently, healthcare executives are struggling to deal with charge denial claims. According to statistics, 20% of all claims submitted to hospitals are for denials. Processing claims increases a hospital's operating costs, with an average cost of $118 per claim. Tracking systems provide healthcare managers with enough data to prove that a denial claim is invalid.
Improved patient queuing. By tracking patients, hospital managers will be able to determine if there are any patterns in patient flow growth. Also, tracking systems will notify a caregiver that a patient showed up to an appointment — as a result, there's less of a need to rely on receptionists and not such a large margin for error.

Patient tracking provides more insight into treatment progress, creates a transparent hospital management system, and improves patient safety.
Using information technology in hospitals provides a wide range of benefits, including improved healthcare outcomes, patient engagement, medication adherence, etc. Innovations like digital records, telemedicine, and others push the frontier, automate mundane tasks, and help doctors and patients connect freely and effortlessly.
There's a large pool of opportunities the Internet of Things offers for patient tracking.
It creates a platform for hospitals to connect, enables real-time automated data sharing, and stores records in a secure 'vault'.
Here are other innovations with the potential to revolutionize the branch:
1. Wearable patient care technologies
In hospitals, wearables such as wristbands and badges help monitor a patient's location. A wristband has a code that, when scanned, provides a physician with access to patients' records. This valuable feature of a wearable tracking system resolves the pain point of having to switch records — the eCW incident alone is a reminder of how lethal a lack of patient records structure can be.
These types of technology used in hospitals are life-savers for paramedics. Being able to scan the most important information about a patient in a matter of seconds — blood type, allergies, etc. — exponentially improves the quality of field medicine.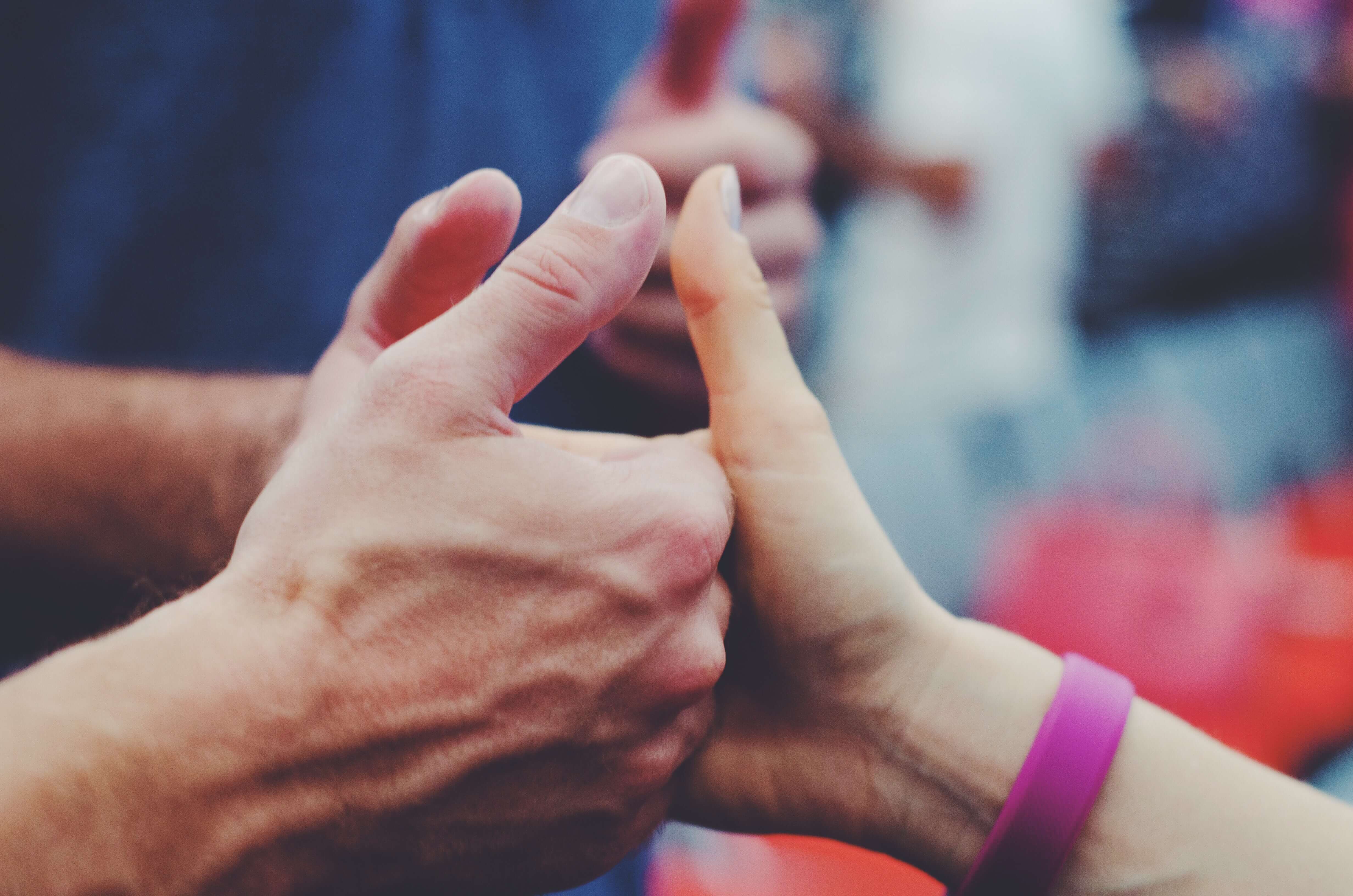 Cloud computing providers enable client hospitals to share access to patient records and ensure interoperability. The technology creates a connection between hospitals, patients, doctors as well as other healthcare entities. Finally, via the cloud, hospitals have unified storage to gather all data and provide a big-picture view of the facility's performance and patients' treatment progress.
'A stitch in time saves nine' — the saying goes. Geopositioning helps doctors and paramedics ensure they will be able to provide patients with timely care to avoid excessive surgeries and procedures. The range of GPS uses in patient tracking is enormous — here are just a few examples:
Updates on the movements of mentally unstable patients.
Improved response time in case of emergencies — GPS technologies help monitor accident sites and identify victims.
Monitor patients remotely in places with poor Internet coverage with long-range GPS technologies.
Track patients' movements and analyzing how their activity affects the recovery process.
Increased safety in case of emergency hospital evacuations.
Targeted alerting helps notify a doctor about a real-time emergency. Also, it improves internal communication between more than one department and creates an environment for engaging caregivers from different fields into a surgical procedure.
Alert systems help patients keep track of follow-up appointments and prescriptions. Doctors, in turn, are more responsive and can adjust the treatment plan based on real-time notifications.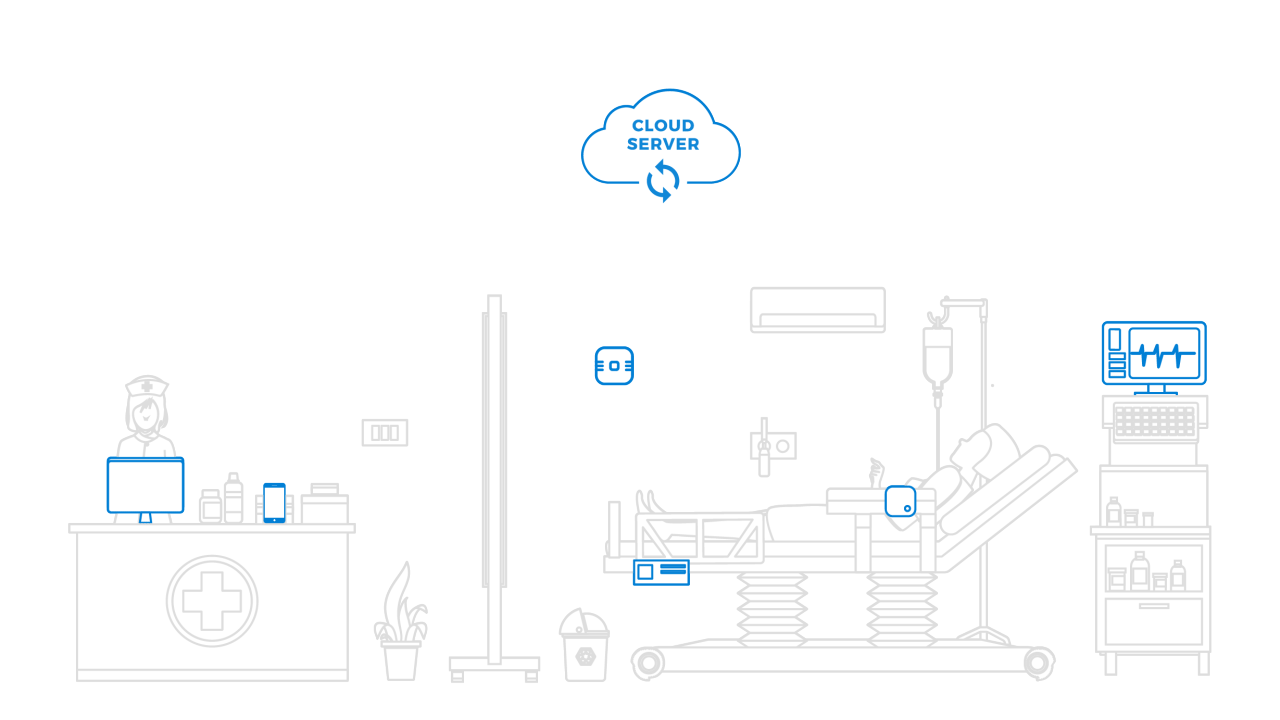 Preventive medicine is a high-priority in modern healthcare. Doctors aim to be able to prevent diseases through patient monitoring and timely first response. An IoT monitoring system can empower preventive medicine by providing treatment centers with tools for data gathering, processing, and reworking it into health-related insights.
Here's the sample architecture of an efficient IoT patient monitoring system:
Sensors. A tool for capturing and recording patient data is a crucial component of a monitoring system. Hospitals use sensors to track vitals, temperature, patient activity, and other defining clinical data.
Medical tracking software handles the communications between all devices, stores and processes data. After a sensor has recorded a data volume, the software platform is the destination for processing and storing the data. Once the data has been analyzed by the middleware, it is transferred to a patient's or a physician's device in a clear, understandable way.
GPS modules. Hospital patient tracking systems rely on geopositioning components for tracking patient locations in real-time.
GSM modules. This architecture component is used to send datum to a patient's or a doctor's smartphone or a tablet. A GSM module relies on the frequencies provided by the network operator and requires a SIM card.
When working on IoT solution development projects for patient tracking, hospitals need to ensure they are cheap and replaceable. That's why advanced solutions are not a worthwhile investment — instead, hospitals should opt for sustainable applications.
1. Wristbands and smart technology in hospitals
Smart bracelets help identify patients and carry crucial clinical information so that a doctor can access it anytime. The technology allows hospital managers to track caretakers through the entire treatment journey. Also, a wristband is an easy-to-use tracking device for old people.
The data, encoded into a wristband, usually includes:
Name;
Date of birth;
NHS number;
Blood type;
Allergies (if any).
Wristbands and similar new technologies in hospitals are a convenient way to track patients' treatment journey. As a matter of fact, the technology has been successfully implemented by a treatment center in Leeds, UK.
2. Connected clothes or jewelry items
A fair share of treatment facilities see smart clothes as a way to revolutionize all aspects of healthcare, including patient tracking and monitoring.
The range of connected applications includes smart stockings that help monitor edema treatment, smart bandages that keep track of how well the wound is healing, and so on. Apart from providing hospital managers with updates on patient location, connected clothes are a way to keep track of how well the treatment progresses.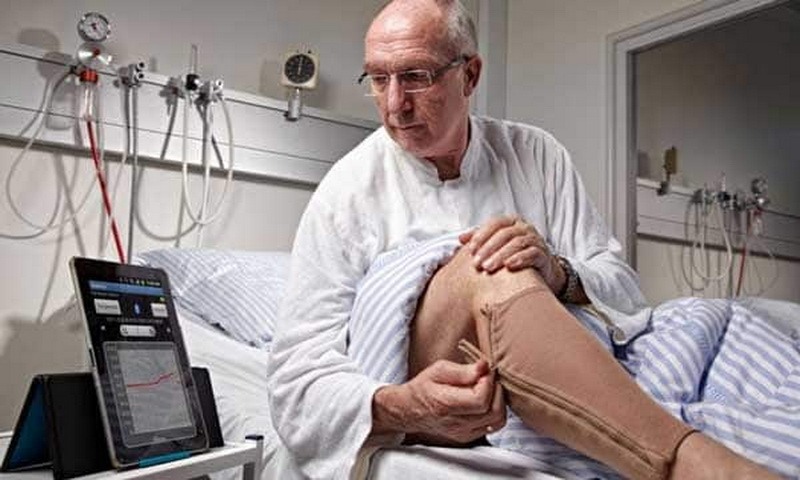 The healthcare app industry is peaking now, with over $100 billion in yearly revenue. It's not surprising that there's no lack of mobile technologies in hospitals for tracking patients either. To provide doctors with insights on patient vitals and improve communication between caregivers and caretakers, practice managers actively integrate mobile apps into the treatment process.
Some of the most popular options on the market are the following:
CarePassport — a tool that gives patients and doctors shared access to all clinical records, images, and lab results.
1upHealth parses an external platform to provide physicians with a big-picture view of patients' medical histories.
Forecast Health Risk Prediction and Prevention — an app that calculates the probability of relapses or remissions for all patients while monitoring their vitals.
ACT.md — gives all physicians that currently treat a patient joint access to their records, as well as a possibility to consult each other and make the most sensible clinical decision.
CF Medication — an app that helps doctors and patients monitor cystic fibrosis treatment progress, medication adherence, and get electronic prescriptions.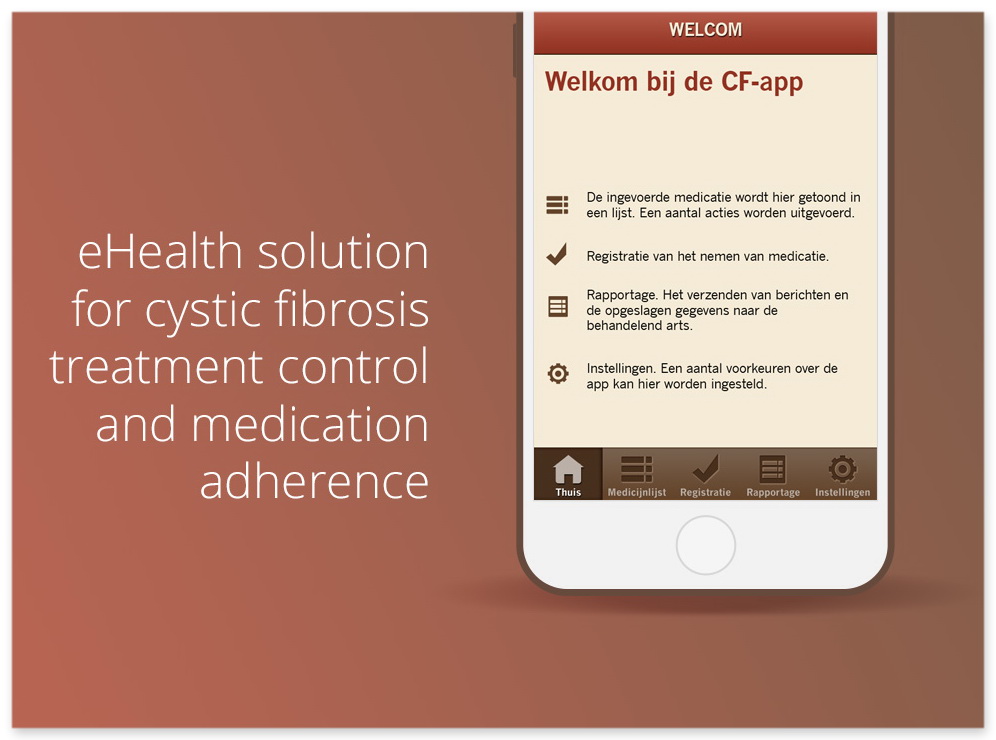 Patient tracking ensures safety, reduces hospital operating costs, and helps patients get more efficient treatment. Without modern technologies, keeping track of thousands of people would be close to impossible — that's when the Internet of Things comes in handy.
With patient tracking system development, hospital managers can monitor patients' vitals and locations in real time, connect with caretakers on a deeper level, and make sure the treatment system works efficiently.
There are several connected patient tracking applications — wearables, smart clothes, or mobile apps. Choose the one that corresponds to your center's policy and have a team of professionals develop the tracking platform.
Digiteum team has years of experience in custom healthcare software and offers a wide range of services including patient tracking software development and mobile app development for hospitals.