Will You Build a Chatbot
for Your Business?
Will you build a chatbot for your business?

Mobile-friendly or app? Phone or email customer support? App or chatbot? Is there a one-digital-size-fits-all solution for a business to communicate with Millennial customers? And if there is, will you build a chatbot for this purpose?
This is tricky...
If Millennials are your target audience, then you consider their preferences and habits as your guiding star. And when it comes to preferences, the channel you use to communicate with your customers may play the primary role.
Building an App or Сhatbot? Or Both?
Does your business have an app? If yes, then you may consider it "a plus one" channel of communication with your customers, probably, the most efficient one. However, even a killer app may be not the edge of digital transformation your company takes.
Statistics show that of 5 apps regularly used by a customer, a hefty half accounts for messengers and social media. In this context, the chatbot for business that lives in social media and messengers automatically sneaks into this "magnificent 5" without additional efforts.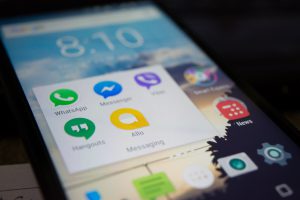 Image Credit: Pexels.com
Does making a chatbot provides an additional communication channel between a business and a client? I would say, it rather forms different communication experience within familiar online environment.
What if a business has just stepped on a great way of digital change and starts with less effort and time consuming solutions? In this case a chatbot becomes a brand new communication channel that connects business with its customers, with a technical advantage on the side. This no-need-to-download tool is fairly light, so as the costs, by the way.
To build a chatbot doesn't always mean to spend much. The cost of developing a simple programmed bot starts from $15k.
They Are Among Us
Today chatbots already fulfill the needs of Millennials and even have carved out the playgrounds in their messengers. There are more than 30,000 bots on Facebook Messenger only. Consumers love the ones providing hot news (CNN chatbot), updating weather forecasts (Poncho), helping them order food (BurgerKing) or a ride (Uber), entertaining or educating them (Ask Elon Musk), or servicing as a personal shopping assistant (Spring). There are even bots that help with managing other bots (Assist). Not to mention miracle bots that save businesses, like the one developed by ReplyYes.
Image Credit: UnSplash.com

Once a startup, ReplyYes built a true miracle hybrid chatbot that allowed a vinyl store earn $1 mln in 8 months. The solution consists of a chatbot with a smart algorithm that studies customer behavior and preferences by a set of simple yes-no or like-dislike questions blended with a fast shift to human support in case of more complicated communication. Result: 68% of once subscribed customers made at least one purchase after they have been offered the products that really fit their needs.
Does it mean that in future some chatbots may win from apps and human customer support for a new generation? Deloitte considers it as a possible scenario, since chatbots:
perform easy-to-understand friendly communication,
interact through existing apps and services 24/7,
outwork humans in complex searches for comprehensive up-to-date information, and
simply don't get rude if they are tired, since they never are.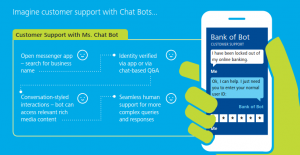 Image Credit: Deloitte.com
Personalization Is the Key
This is where the most interesting part comes in. We are quite familiar with the fact  that Millennials are very savvy when it comes to personal information. Plus, they tend to use social network accounts to register everywhere instead of manually submitting their personal data anew. However, with this level of unwillingness to put additional efforts here and there, Millennials demand the personalization of services.
How does it concern creating a chatbot? Some of these little fellas nailed personalization using their algorithms. Bots remember customer's preferences, sizes, locations, details from previous chats and customer's profiles in the messengers or websites these chatbots are hosted by.
Speaking of messengers. Can you imagine how much users' personal information Facebook Messenger already stores? Now think of the possibilities in personalization that Messenger chatbots have relying on the massive data from users' Facebook profiles, preferences, connections, locations and feeds. Looks like a sweet spot for every business, right?
Should Every Business Get a "Bot of Every Sort?"
Bots surely diversify business environment, help in building brand new business strategies for affiliate marketing, retail sales, education, entertainment, and more importantly, nourish customer engagement and support across all the industries and operations. Moreover, they add novel customer experience model with reduced errors, increased feedback speed and operational capacities.
However, not every business will immediately start blossoming after making a bot fall into line. Searching for the opportunities to apply chatbot technology, business needs to consider its field in the first place.
Industry Defines Trust, Trust Defines Choice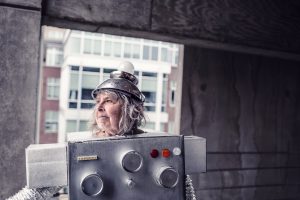 Image Credit: UnSplash.com
Industry matters, because the success of a newly embedded bot will depend on the level of trust it will gain. And people, even flexible Millennials, tend to be more suspicious to innovations in the fields that are associated with greater risks.
According to CARAVAN's survey, nearly three times as many Millennial consumers (61 percent) liked using chatbots at a fast food drive through than at a medical office (19 percent).
Does it mean that if the business is engaged in healthcare or education, for example, chatbots are not the right solution? Yes and no. Trying to substitute a doctor by building a chatbot may be a great mistake, but one of these small pieces of soft may become a helpful online assistant for medication adherence or appointment scheduling. Just as a chatbot won't teach as good as Mrs. Jenkins does, but can help people learn words in foreign language or dig books for the necessary information better than a flesh and blood librarian.
Bots and Humans Are Good at Different Things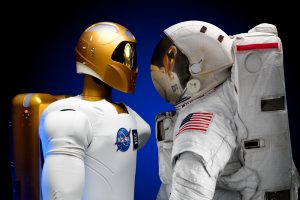 Image Credit: pexels.com
Whether we like it or not, it's true. Chatbots are perfect at simple repetitive low-level operations and deal with massive amount of data better than men. But if you "hire" a bot to hold long conversations with customers, you may have to deal with its limited intelligence, weak "emotions," and jazzy jokes.
At this stage of chatbot evolution, not only the industry matters, but the two-sided education for both, customers and bots. To create a good chatbot means to make it intelligent. And to make it beneficial for business means to educate customers about bots and foster comfortable communication zone between them.
Should you start building a chatbot for your business? Possibly, if your customers are Millennials or you expect them to "join the club" in future. Surely, if your business sells, serves or interacts with customers directly. Definitely, if you need a digital assistant to perform simple tasks for your business.
Will you be in Helsinki around the 11th of October? If yes, then let's meet on business breakfast to discuss chatbots and their perspectives in winning new customers.