The Role of Account Manager in Building Great Client and Employee Experience
Imagine you have one person in your company who has a solution to whatever work-related problem you are having. Or at least knows how to find a solution to your problem. Or, at the very least, this person knows who to ask to find a solution to your problem. Sounds incredible, right?
Well, if you are a software engineer who works at or with Digiteum, for you this person is Adam. If you are a client of Digiteum, again, Adam is your guy.
Okay, who is Adam?
Adam Przybyłowski is a Key Account Manager at Digiteum. He facilitates collaboration and communication with our clients, engineers, and entire teams. One way or another, he is connected to all or nearly all the stakeholders on the IT projects he's leading or involved in, including C-level executives, developers, HR, and even Sales teams.
Adam took this position in 2021, and even though it was quite big shoes to fill in, he's been acing it ever since. How? Well, according to Adam, it's all about business understanding, good planning and people skills.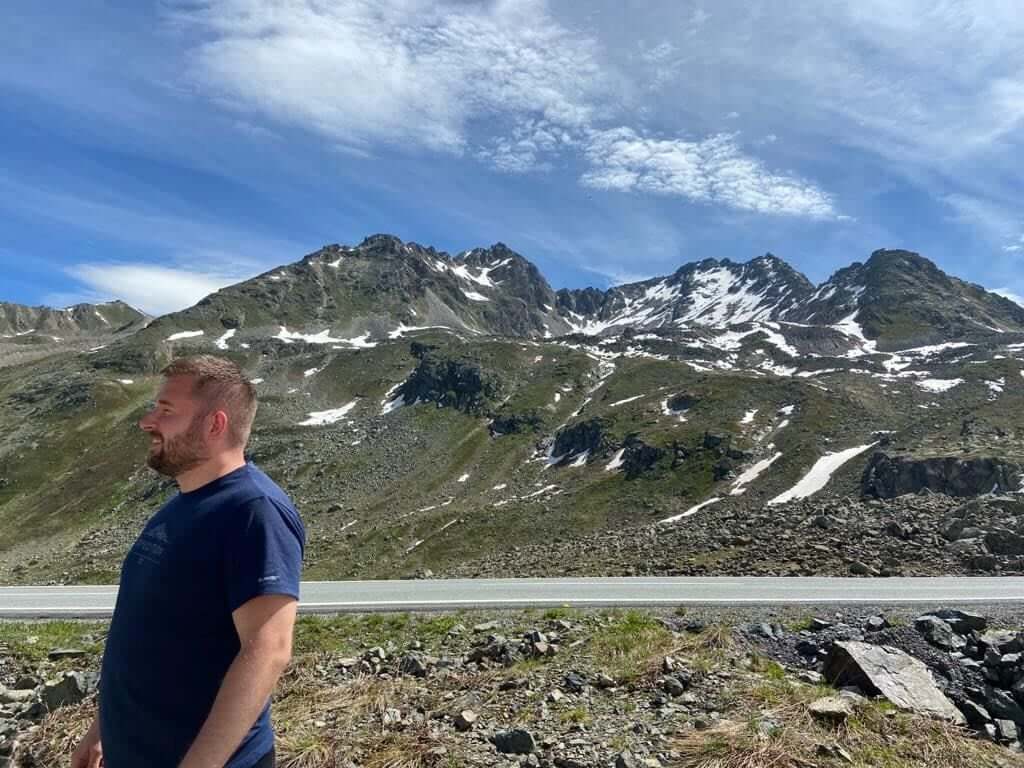 We asked Adam to talk about his role, his routine, and goals as an Account Manager in a rapidly-growing software company.
Let's start off with a simple question. Adam, what do you do?
I am the first point of contact for our clients in any case. I always think about my role this way. I need to get to know the clients, their business, and especially people. So that when the time comes, I could offer a solution that suits their work style and business culture.
I work with some of our key clients, such as Oxford Languages, for example. If there's a Product Owner on our side who leads the project, I may still be helping with reports to offload the PO and make sure everything is all right. I also step in when we start a project with a new client.

Generally, clients can come to me with all sorts of questions, even simple ones about reporting or invoices. Of course, I am very happy when they ask us to engage more people on the project. Then, I use everything I know about the client's team and the project to help find the right people or even set up an entire team that would match the client's requirements and work culture.
What is your routine? How does your day look? Who do you talk to?
Every day is different because clients have different issues which need to be solved. I guess only 2-3 days a month look the same to me. Reports, for example, can take a full day every month. This is when you need to check everything and may have to contact people to make sure all is correct – there is no room for mistakes.
Depending on the client, I communicate with different people on their end. It can be a team lead on one project or a director if we talk about a bigger company.
As for Digiteum, I keep in touch with different people from different departments. Sometimes I need to contact senior management to get approval or simply get advice from someone who has much bigger experience than I do.
I often communicate with Monika (Talent Manager, Polish office). First of all, because sometimes I just need to talk in my native language. And secondly, Monika is very supportive and can help me out with any HR issue. For example, she is directly involved when we are hiring or searching for new people on staff or kicking off with a new employee. In other cases, I need to get a fresh look, and I know I can always ask her for a second opinion.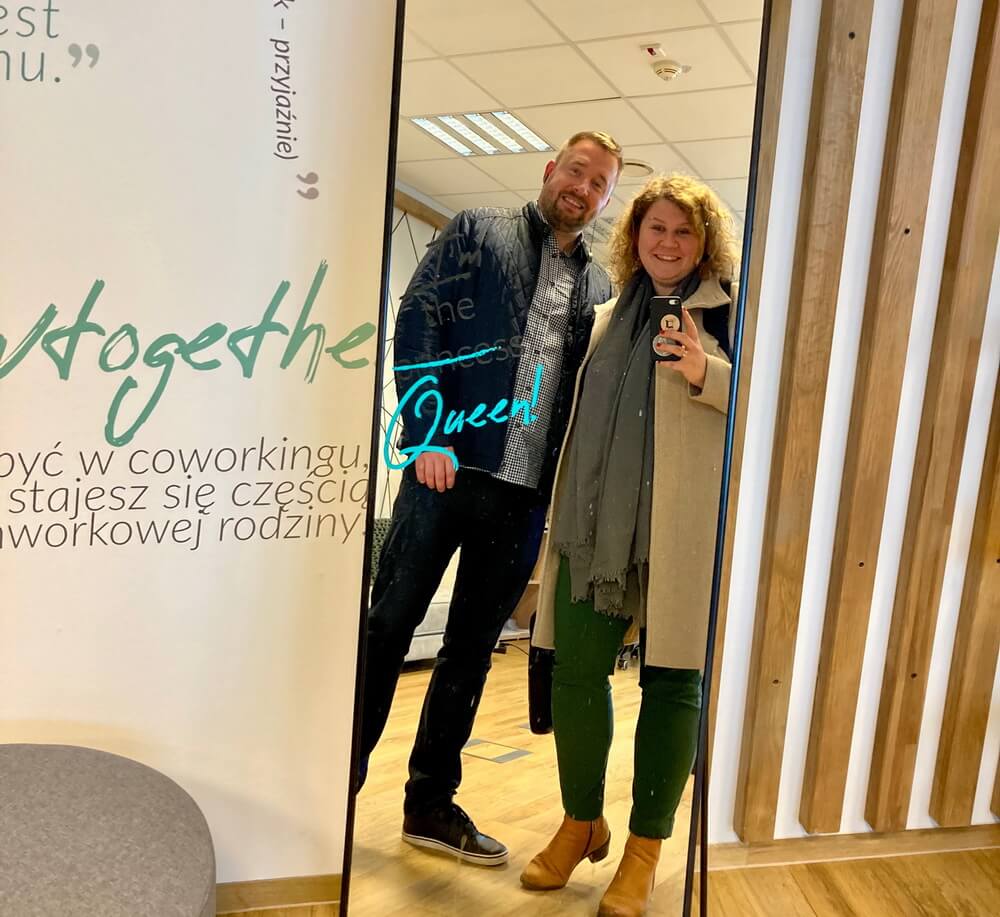 What about engineers? How do you relate to development teams and their work?
I keep in contact with all the engineers who work on my projects on a daily basis. I help them with routine things, like taking a day off. Or they can write to me about any issue they may be having – communication friction, workload problems, or anything else.
Sometimes, they may even address a question that is not supposed to be addressed to me in the first place. And even in this case, I will still try and find a solution, or at least redirect them to someone who can actually deal with their problem. Or step in by asking the client, though 90% of the time we can avoid it.

When it comes to engineers, I'm trying to develop good relations with everyone. I want them to know that they can trust me and write about anything right away and not wait till tomorrow. I'm here to support them, not to judge them.
And how do you manage that? This can't be easy, especially in a remote work environment.
Of course, building relationships with people while working from home is more difficult. But the rules are the same. Be kind, be helpful, and learn how to listen. And just talk to people. I don't have a problem with that because I'm really curious about everyone.
At least once a month, I set myself to have a short check-up call with engineers just to learn if all is good or simply ask "How are you?"
Luckily, I don't have to manage 100 people, so I still have time to check on everyone from time to time. Especially if it's a new project and I need to make sure it's a good fit both for the client and for the engineer.
The same applies to communication with clients. Now that everything is done remotely, it's harder to build deep relationships with clients. You need to keep all communication professional and to the point. And even in these conditions, I'm trying to stay on top of our clients' progress and achievements.
Do you think getting back to the office would fix this?
A month ago, I was craving to get back to the office, and recently we started coworking in Gdańsk once a week. But in my case, this means spending 1.5 hours just to get to the place. This is when I realized how great it is that we can have a flexible arrangement and work from home without wasting hours on commute.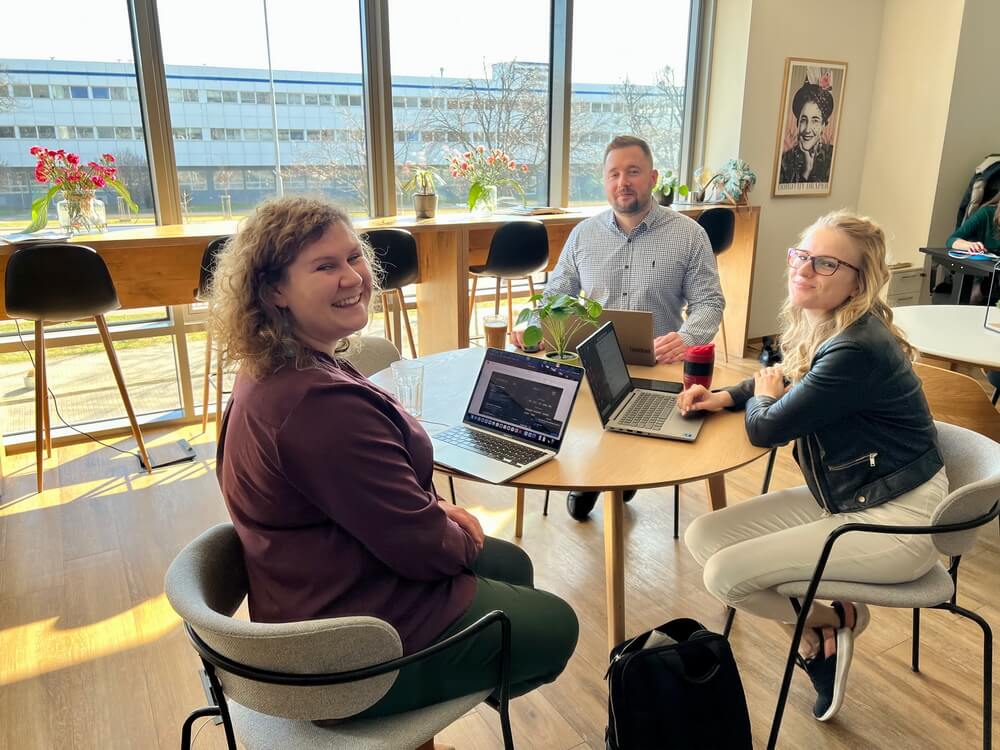 At the same time, I think it's nice that now and then we can come and collab in one space. This balanced approach suits me better because I frequently work late hours. I usually open my laptop before 8 a.m. and sometimes work after 8 p.m. because I have all kinds of things I need to deal with.
And handle time difference too, right? We work with clients from around the world, from the US to Australia, and have IT specialists in Poland, Georgia, and even Portugal.
Yes, even a small time difference reflects on my work. For example, we have only one hour difference with the UK, and if the client writes to me at the end of their day, say 5 p.m., it's already 6 p.m. in Poland. And I still need to get on the problem and answer the client, which results in late hours.
But I'm trying to get control over this too. I'm always available on my laptop/phone on Teams chat, but I didn't install Outlook on my phone intentionally – I knew I would be checking emails all the time.
In general, I love that we have clients from different parts of the world. Different countries mean different approaches to everything, including problem-solving. And this fascinates me. The same problems can be solved in different ways depending on who I talk to. And because of that, I also need to adjust to various communication styles and cultural differences.
You need to know how to communicate, because not every culture is as direct as Polish or American. Very often, I need to learn how to read between the lines. The same sentence written by a client from the UK, for example, can give a different clue than a sentence written by someone from Poland. And most importantly, I need to know how to ask the right questions.

Sounds like a lot of work for one man. How do you manage?
Planning and prioritization! I can't afford and don't like leaving something till the last moment or postponing for tomorrow. Some days are more difficult than others, I admit that. But it all boils down to good organizational skills and knowing when to ask for help. I'm confident I have team members from different departments I can rely on. I am neither Alfa nor Omega, and I can't know everything, especially in IT.
And you have a great routine to boost resilience, right? Could you share about your outdoor wellness practices?
Sure! I am a winter swimmer. It gives me a great energy boost. I also like spending time with my kids in nature, which helps me relax and organize my thoughts.
This, for example, is my happy place.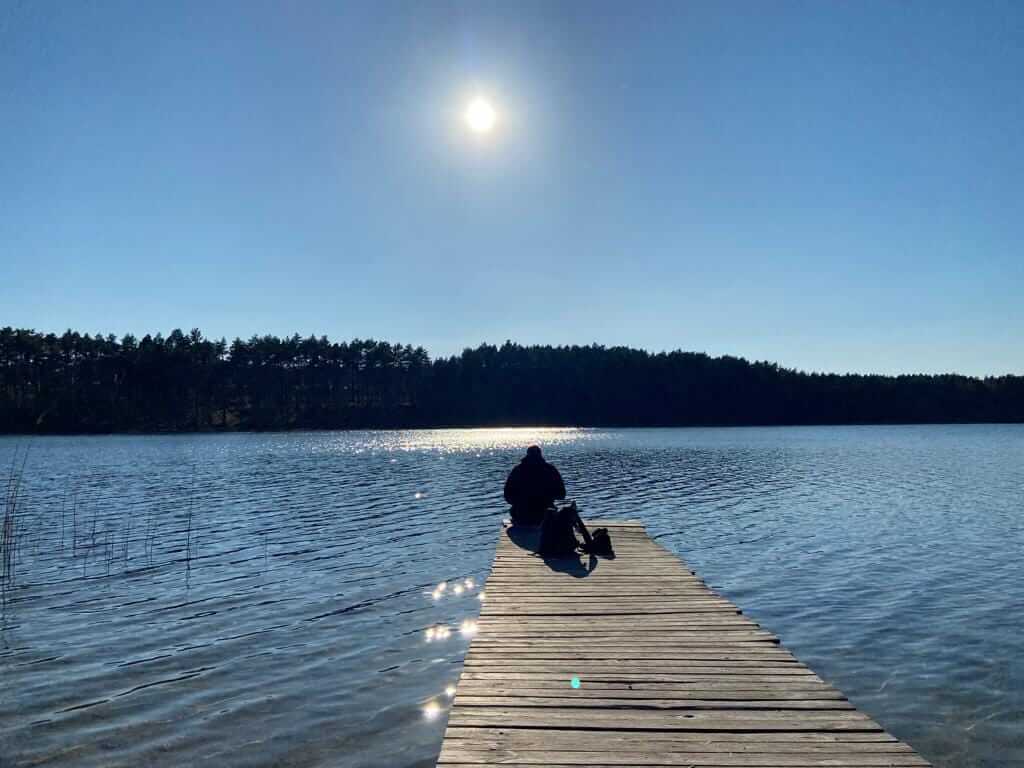 There is this beautiful lake in the landscape park some 5 kilometers away from civilization. I could go there every weekend to recharge. In my perfect scenario, I get down to the lake, put my feet in the cold water, and enjoy a cup of hot coffee for 10 minutes to reset.
Looks like 'chilling after a long week' works on many different levels.
Huge thanks to Adam for sharing this, and for giving a glimpse into the role of a Key Account Manager and its impact on building client satisfaction and a people-centered work environment at Digiteum.
If you want to be a part of this work environment, check our current opportunities for IT specialists (we have plenty) or hit us up with an intro email at jobs@digiteum.com.