How to Increase eLearning Engagement: Strategies, Techniques and Tips
According to UNESCO, about 1.6 billion learners, children and youth, were pushed out of schools across 190 countries because of the pandemic. This triggered unprecedented growth of online learning and became the major driver of edtech development.
However, the high dropout rate and poor eLearning engagement remain an acute problem in this sector. Statistics suggest that up to 80% of elearners drop out for various reasons, including low engagement.
In this article, we give practical advice on how to increase eLearning engagement on educational platforms and applications. We also provide a few examples from our experience and world practices to show how different techniques are used to better engage and retain learners.
Generally speaking, eLearning engagement relates to the learner's interest and eagerness to participate in an educational program, training or online course and ability to achieve various goals throughout the educational process.
There's no one-size-fits-all solution to measure engagement. There are, however, several features that help record and monitor learner's progress as well as indicators that show their participation. Among them are:
Account activity and login frequency
Progress and completion reports
Rewards and leader boards dynamics
Direct learner feedback, reviews
Referrals, applications for new courses
Growing user-generated content
Participation in community activities
Peer-to-peer interaction rate
Participation in evaluations and similar rating activities
There are design practices and tricks that help create engaging online courses. In most cases, designers refer to choosing the right visuals, typography and content formats, adding interactive components and keeping it simple and easy to navigate. Let's talk about other techniques and e-learner engagement strategies that help boost the learner experience.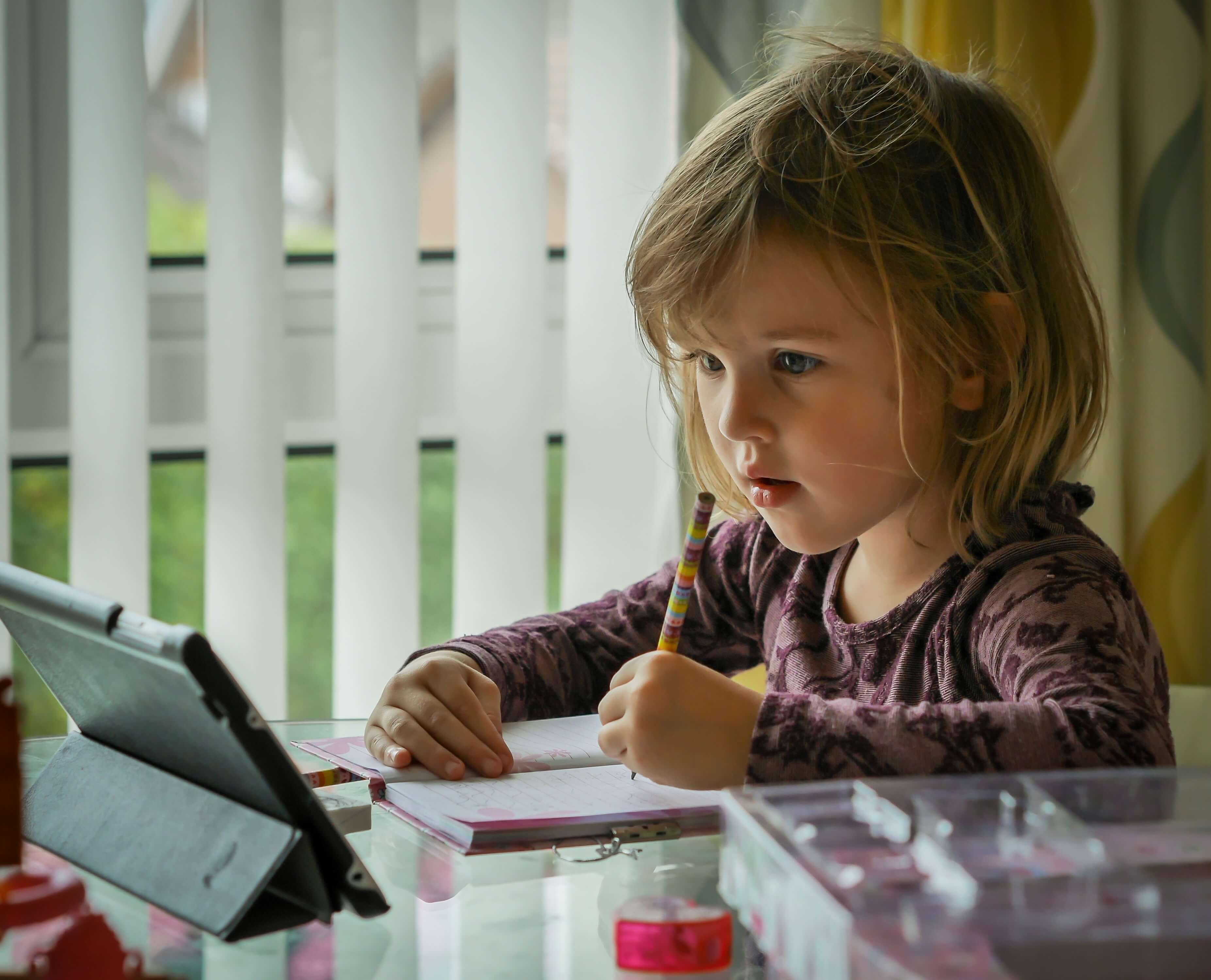 Start with audience research
Audience research is one of the kick-off steps to increase eLearning engagement. It is essential for every new product development and will be equally useful to find a way to increase user engagement on an existing platform. Audience analysis helps better understand people's motivation, goals and behavior as well as reasons why people drop out. You can then tap into these insights to figure out what techniques to use to keep learners in online classrooms.
Stick to human-centered design
Human-centered design is a proven approach for building effective digital solutions. It relies on empathy and the ability to look at a problem from the user perspective. This is why audience analysis is so important. Once you understand people's goals and motivations, you also get to know what evokes their emotions, what they pay attention to, if they have any FOMOs or other fears. This information is important when you choose colors and associations, interactive elements, navigation, progress strategy and some features.
When Coursera introduces its courses, it often shows not only how many people applied and completed it, but also how it affected their careers and paychecks. All because most people who come to Coursera sign up for the course and are willing to pay the price to enhance their job opportunities. Seeing other people gain tangible results from completing the course not only encourages people to sign up but also gives a sense of urgency because of increasing competition.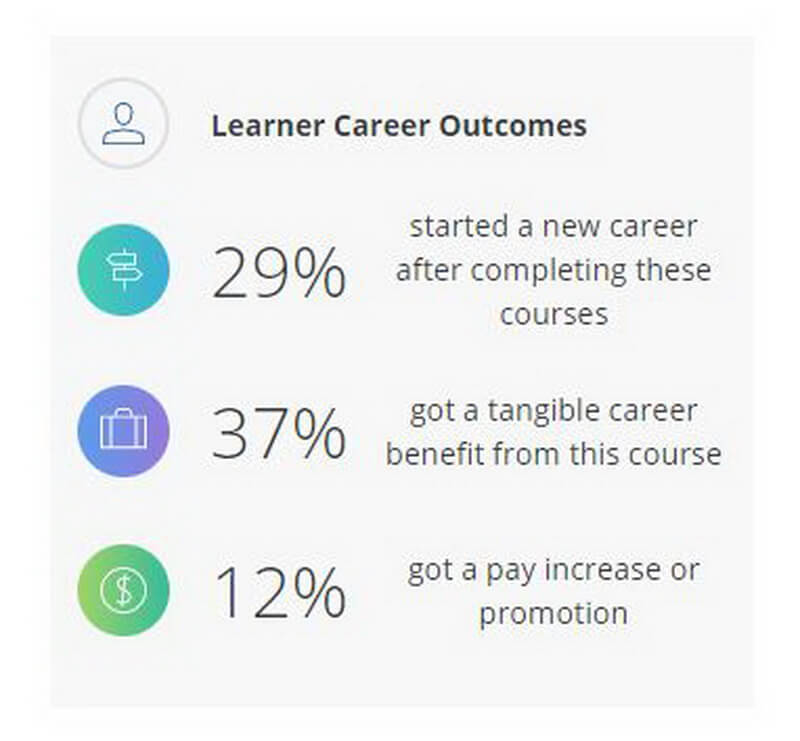 Use gamification techniques
Gamification is one of the most popular eLearning engagement techniques used in various types of educational platforms and apps. Gamified features such as rewards, progress lines, leader boards and online competitions fuel motivation and respond to the interests of different student types — competitors, achievers, collectors, socializers and so on.
It is important, however, to keep the focus on the purpose of the eLearning and use gamification as an engagement and encouragement tool rather than turn it into the main goal of the course.
Offer flexible learning flow
Students find themselves in different circumstances which can directly affect their engagement. Some students can devote at least half an hour a day to online education, others study on weekends. And there is a large group of learners whose low engagement is often explained by a hectic schedule that doesn't match with the course itinerary.
How to increase eLearning engagement for such students? Self-paced, modular courses are focused on a vast group of people who can't study regularly. They allow students to flexibly integrate online learning into their lives, adjust the speed and learning track depending on their environment.
However, even self-paced courses often involve scheduled milestones such as peer-to-peer collabs or tutor reviews. There are features and techniques that allow students to personalize their learning flow across scheduled activities — shared calendars, drag-and-drop itinerary builders, reminders, inbuilt messengers for peers and communication with instructors.
Enable cross-device experience
Smooth cross-device experience boosts learner engagement by a lot. Modern users of nearly any age group are used to switching devices and expect to be provided seamless experience on web, mobile and wearables. This is why Udemy, for instance, offers a mobile app for responsive learning on the go with offline mode, Chromecast and Apple TV integrations to watch lectures on big screens and personalized notifications.
Opportunities for blending wearable and learning experience are immense, especially for the courses which require audio and visual experience (foreign language, design, employee training). Companies like UPS, ExxonMobil and Walmart already integrate VR technology to their training programs to provide employees with an immersive experience.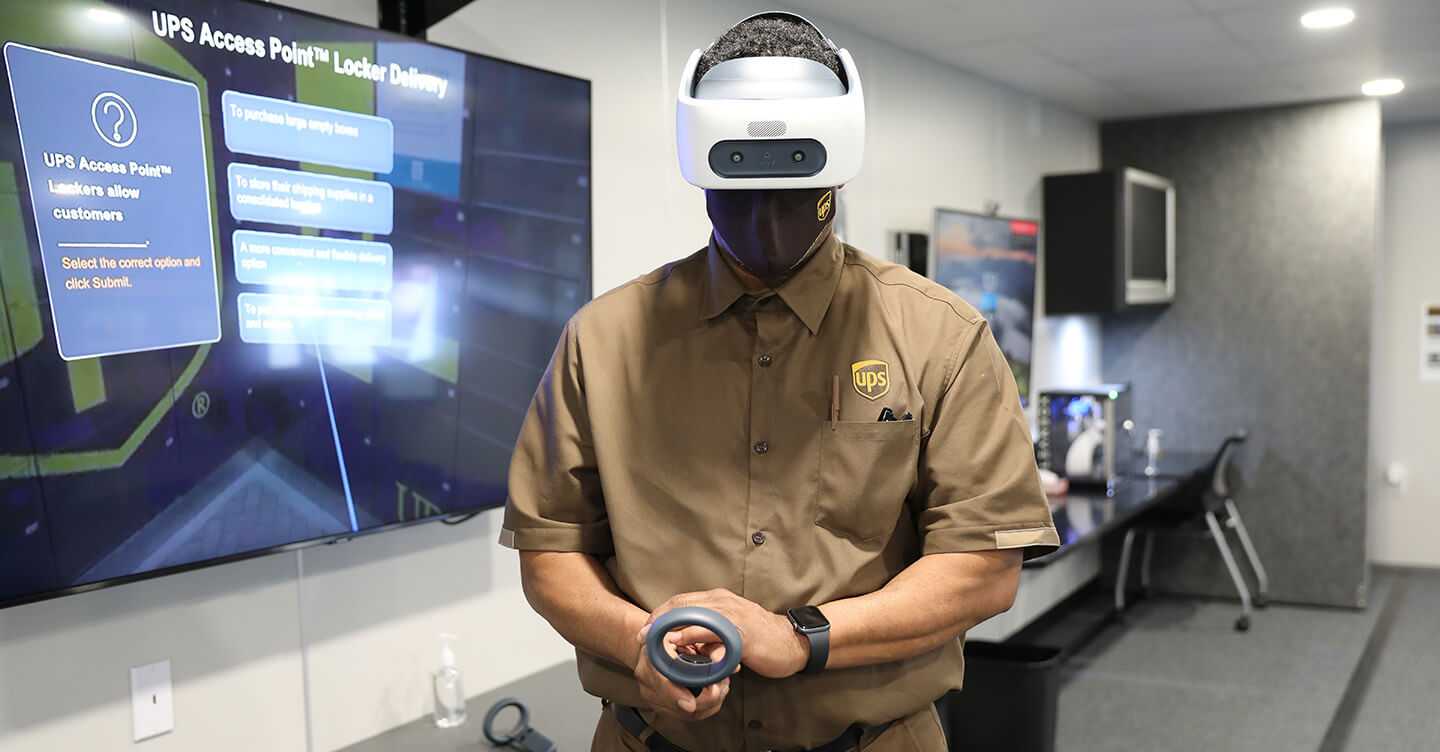 User feedback is one of the best sources of insights that will help you improve learner engagement in eLearning. Therefore, it is often a good idea to provide students with communication channels and functionality that allows them to leave their direct feedback, report issues and share opinions about the course. Among these tools are online forms, peer chats, rating and review pages and even integrations with social media channels.
Provide frequent feedback
It works both ways for the benefits of learner engagement. When students receive positive feedback from the course instructors, peers, or simply get notifications on their progress, milestones and achievement, it encourages them to check in and continue learning.
Depending on the specifics of the platform or LMS, feedback can be provided differently. Gamified courses, for example, use reward bars and leader boards to publicly congratulate leading students and encourage participation. Instructor-led courses enable video or audio messages for instructors to leave personalized feedback and check on students.
One of the most important rules of eLearning engagement on the courses that require peer-to-peer collaboration is creating a sense of classroom. Otherwise, students won't be able to form a community and build connections with their classmates.
Collaboration and socialization features like virtual classes, messengers, shared storage and team whiteboards are among the most popular tools for this purpose. Other tools such as peer invitations and sharing on social media help students engage other people and improve retention. In other cases, it also motivates learners to reach their goals.
Coursera's Certificates, for example, are shareable on LinkedIn. It means that students who successfully finish the course can not only share their results and encourage their network to participate but also boost their career profiles.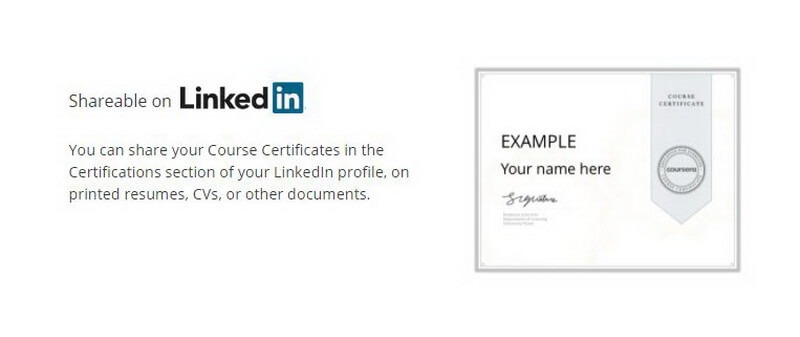 We have practical experience in designing and building educational platforms and know how to engage learners in eLearning. Here are several examples that demonstrate the techniques and tools we've mentioned above.
How Do I? is a unique assistive technology project that helps different categories of people with learning difficulties (people suffering from brain injuries and dementia, Alzheimer's patients, etc.) develop essential skills for independent living, enhance self-confidence and self-reliance.
It started as an MVP and iteration by iteration evolved into a video tutorial platform that can be adjusted to different use cases. It combines the best practices of human-centered design and allows editors to build and manage custom learner flows tailored to the requirements of different learners.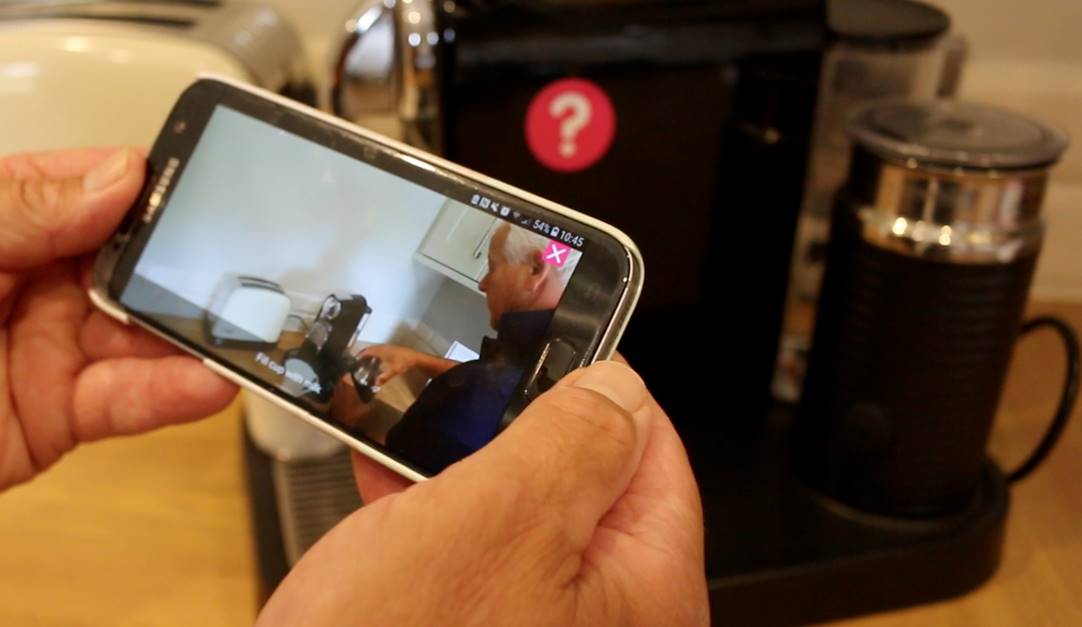 Mudita Sports apps for learning languages
Go and Learn with Arsenal and Go and Learn with Man City are full-on gamified mobile applications for learning foreign languages. These applications are stuffed with various gamification features, including rewards, games, progress reports and redemption options. These apps are focused on football fans and engage students of different ages for hours on end.

Hindi chatbot built for Oxford Languages combines gamification, edutainment and human-centered design to engage Hindi learners and encourage them to contribute to Hindi Dictionaries, a part of the Oxford Global Languages initiative. Chatbot engages learners in a guess-a-word game and encourages them to leave their feedback via a simple chat interface.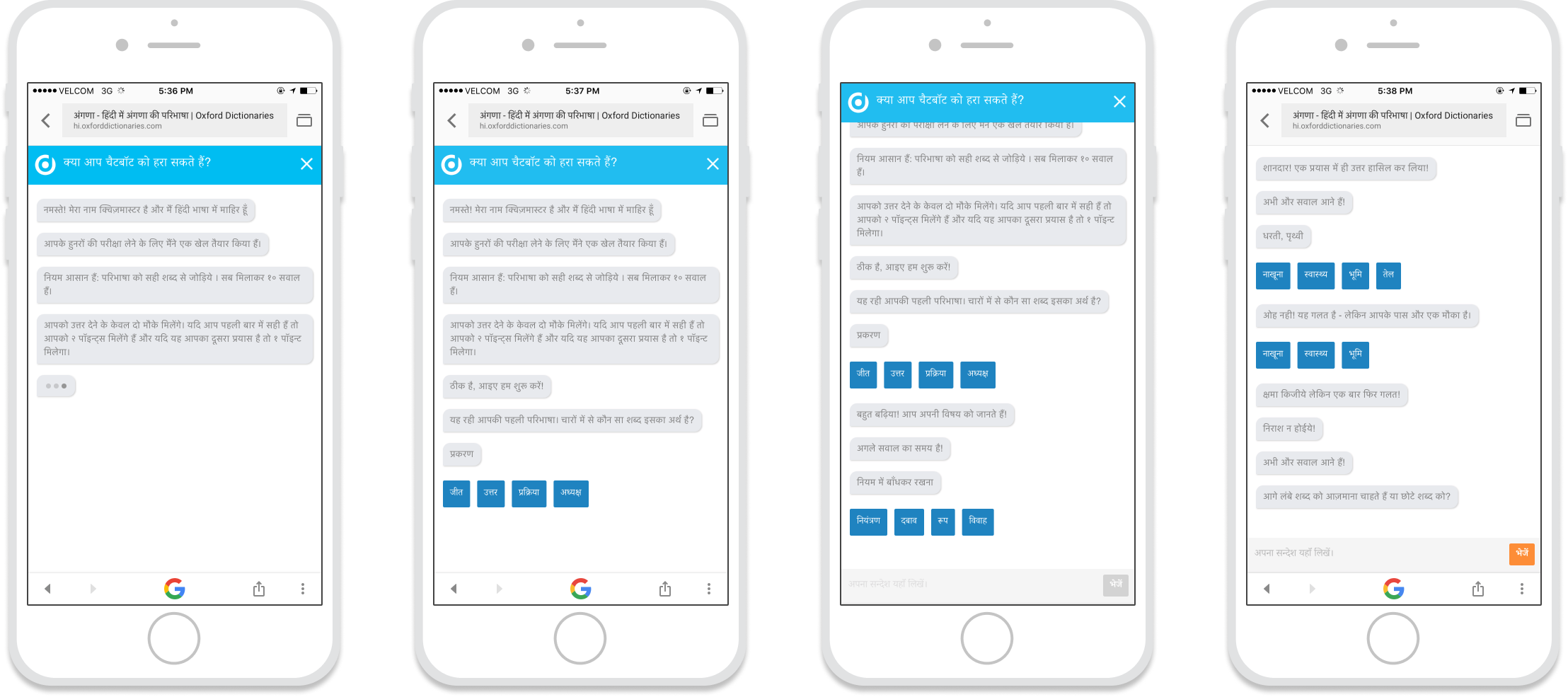 Are you looking for a skilled design and development team to help you build an eLearning application or improve customer engagement on an existing platform? Digiteum will be happy to help. We have more than a decade of experience in custom software design and development and a rich portfolio in edtech. Send us your RFP to get a free estimate for your project or contact our team to talk about your business idea and gather requirements first.
FAQ
What is eLearning engagement?
eLearning engagement relates to the learner's interest and eagerness to participate in an educational program, training or online course and ability to achieve various goals throughout the educational process.
How to measure engagement in online learning?
There are features that help record and monitor learner's progress as well as indicators that show their participation: account activity, progress and completion reports, learner feedback and reviews, referrals, user-generated content, peer-to-peer interaction and participation in evaluations and similar rating activities.
How to increase eLearning engagement on my platform?
There are several techniques and strategies that help improve e-learner engagement and increase retention:
Focus on human-centered design and personalization of learner experience
Adding gamification and customization features
Creating a smooth cross-device experience
Gathering and providing feedback