Key Takeaways from GBS Talks 4.0 Virtual Forum
Yesterday's GBS Talks 4.0 Virtual Forum was a real blast. Focused on the development and trends of the business support services in the European markets and, in particular, in Poland, the forum brought together business leaders, entrepreneurs, recruitment and legal professionals and opened several important topics for discussion, including remote team management and software team augmentation, investment from Belarusian companies, and business potential in this region.
Yours truly has taken an active part in the second panel dedicated to the opportunities Poland offers to IT investors from Belarus. And I have to say, the timing couldn't have been more perfect.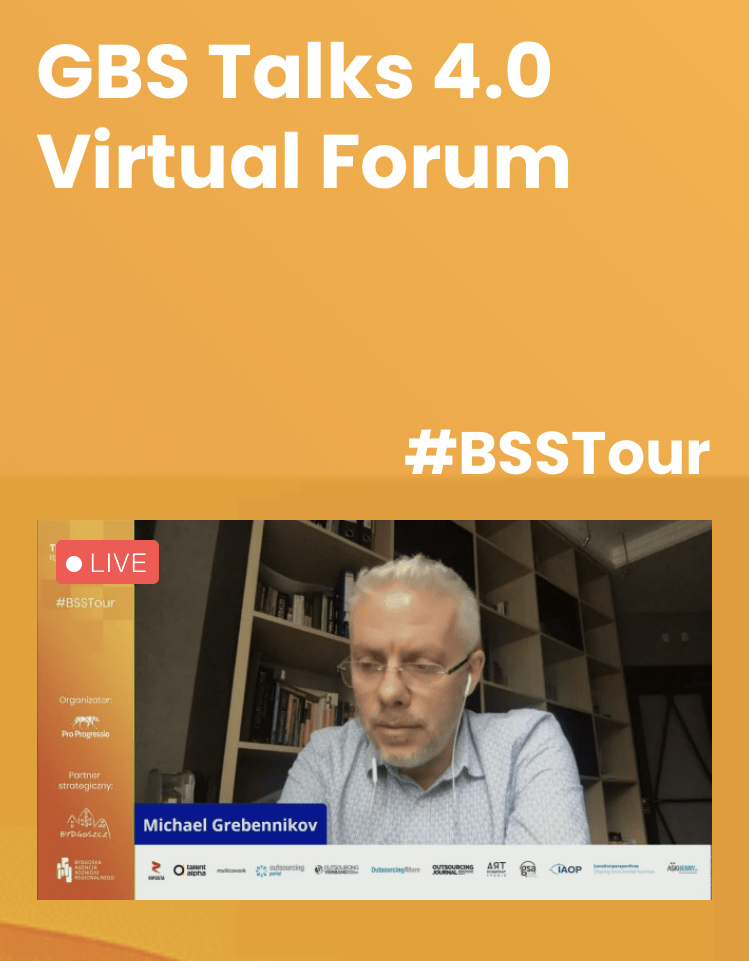 Digiteum has just opened a branch office in Gdansk, Poland. So the panel provided a good chance to do two things at once – make a big announcement and share my first-hand experience with anyone looking into the potential of the Polish region.
Here are several insights and key takeaways from the panel at GBS Talks 4.0.
Poland provides a good blend of opportunities to IT investors from Belarus:
This location gives easy access to EU markets, including DACH, Benelux and the Nordic regions, as well as EU incentives and grants.
Polish government actively supports business. There are many incentives for investors and businesses in Poland, and this infrastructure continues to excel.
Poland has a well-developed business and legal infrastructure that has been in place for years. It's also backed up by the government – we were talking about Poland. Business Harbor and Invest in Pomerania during the panel, but these are just two of many initiatives.
There are agencies in basically every region that provide unprecedented support to newcomers and help build connections across legal, recruiting, real estate, accounting and other services. We were lucky to get connected to Invest in Pomerania, and the chemistry between our companies happened instantly. The team of Invest in Pomerania is proactive, committed and incredibly friendly – something we at Digiteum value and adhere to ourselves. They showed us that TriCity is a great place to live and work in. And they have made our journey to set up a business in Gdansk smooth and enjoyable.
Belarus and Poland have a centuries-long history and shared culture. Even the language barrier is not a serious obstacle given the similarity of our languages and high fluency in English in major Polish hubs.
And the last but not least point in the list. Poland is the biggest IT business hub in the EU with an excellent reputation among clients from all over the world. It's an honor to become a part of such an outstanding community!
Why setting up an office in a new location
It is an important topic. And we talked about it at the panel. Business in Poland is not a back-up option for Belarusian companies. Nor is it a way to move an entire business from Belarus in times of uncertainty.
Read: IT contract negotiation – 5 tips to get a win-win result
Poland is simply a great place to expand to. In fact, we have been thinking about opening an office in an EU location for several years already. Once again, the timing was just right. The key reasons to explore new locations, however, are bigger than temporary market fluctuations, the pandemic or anything else.
Customer-first approach. Moving closer to your customers helps you provide a better quality of service, establish connections, nurture partnership and collaboration.
Business growth. New operational centers help companies grow, and not only in quantity. Companies get access to new talent, business opportunities, geographies and even industries. New locations can determine the whole new vectors of development for business.
To unleash all these opportunities in a new place, however, it's vitally important to establish business connections, promptly. A branch office of an agile delivery company won't survive without key business partners – recruiters, accounting professionals, legal support, etc. In this context, I once again would like to point out the role of Invest in Pomerania in our successful journey.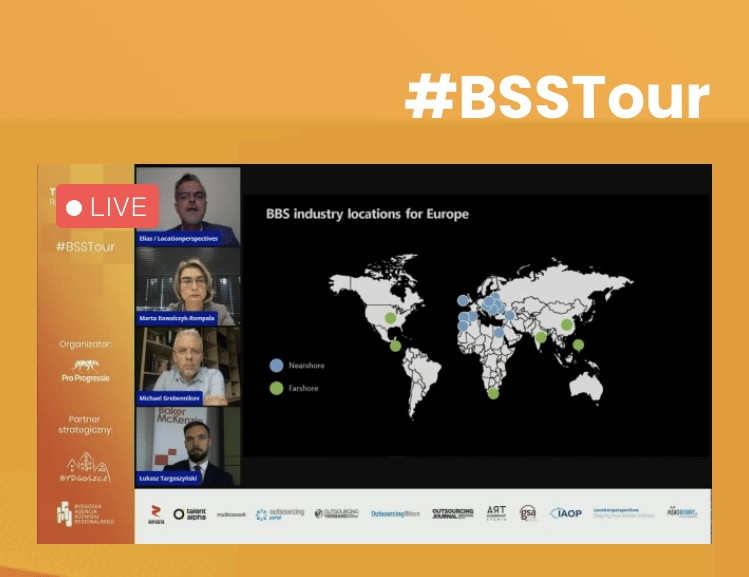 GBS Talks 4.0 Virtual Forum was an exciting opportunity to share our experience. I hope, our case will be inspiring and useful for other IT entrepreneurs who consider Poland as a new location to expand to. Big thanks to Pro Progressio for organizing this event and giving me the chance to share our story.