IoT and Green Energy
Energy sector has changed over the last 20 years. Renewable energy business is up and running. It's expected to gain another 43% by 2022 according to International Energy Agency. And Internet of Things (IoT) plays an important role in these dynamics.
Internet of Things economy is expected to gain another 43% by 2022 according to International Energy Agency.
In fact, it's hard to imagine the future of renewable energy without IoT. Today, sensor-based technology and data science enable the efficiency and automation of wind farms and solar fields. Connected buildings save millions on electricity and compete for green energy awards. Companies widely adopt IoT-based energy solutions to decrease their carbon footprint and cut down on their bills.
In this article, we'll look into the reality of IoT and renewable energy, the benefits of this synergy and the prospects it brings for the whole energy industry.
Let's discuss your project
In short, Internet of Things is the enabler of the modern energy industry. IoT technology helps connect all the elements of power production and consumption, gain visibility in the processes and provide real control at every step of energy flow from exploitation to the supply to the end users.
For the record, this cooperation drives efficiency to both renewable and hydrocarbon economies. Here are just the basic benefits of IoT in the energy sector.
As simple as they look, wind turbines are extremely complex constructions often placed in wild conditions—open sea and faraway fields. In order to stay efficient and work at full potential, wind farms should be able to promptly adjust to the changing environment. Not to mention the importance of timely maintenance.
IoT and energy solutions—sensor-based technology, analytics for important datum on weather and environment condition and turbine health—help automate the management of wind farms, optimize maintenance and thus reduce the cost dramatically.
The same is relevant for the future of solar energy technology, geothermal plants and traditional oil and gas deposits. Not only does IoT enable better operation control, but also improves the safety on the premises. Had a more advanced monitoring and automatic shutdown system be installed to Deepwater Horizon rig, the big catastrophe could have been avoided.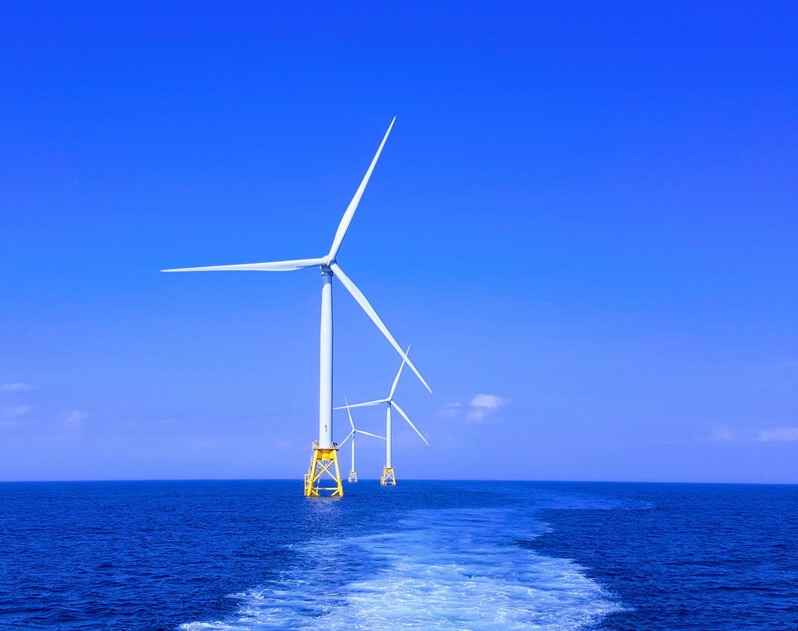 By the way, are you interested in the green energy IoT technologies? Or already in the renewable energy market and exploiting the benefits of IoT for your business? Contact our IoT development team for a short consultation and learn how to implement IoT for the best possible outcome.
It's already a well-known fact that you can literally go off the grid. You can generate enough green power "in the backyard" to fully meet your household's needs and keep away from conventional power suppliers.
For this purpose, you would need proper IoT energy and infrastructure solutions to make it efficient. Thanks to IoT technology, sensors and analytics tools, you can connect your solar panels, rainwater harvesters, light and heat trackers, smart roof and windows into one system and manage your green home using easy-to-read dashboards and controls on your desktop or mobile application.
If you are not ready for a serious transformation, there're still smart solutions for you. Watttime system is a good example of an IoT solution that makes green energy available to everyone. All you need is to install the system on a device, charger, battery or thermostat and let WattTime switch to the cleanest power supplier available at the moment.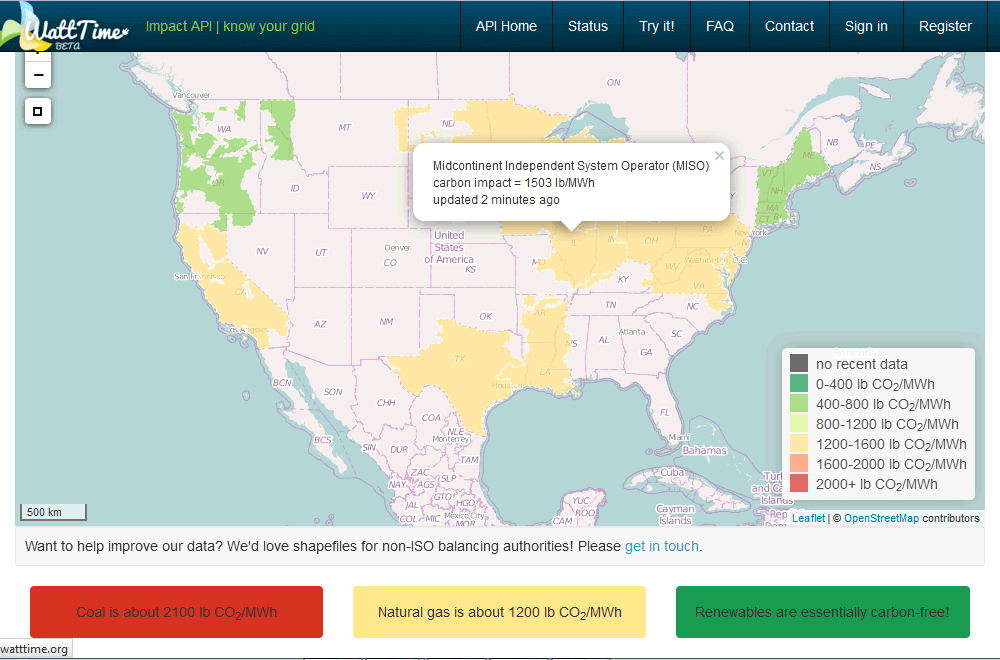 How do you like saving half a million dollars simply on reducing the use of electricity? Thanks to renewable energy and IoT tools, you can significantly decrease the numbers in your bills. Of course, you will have to invest in the system in the first place, but it surely will pay off.
The examples are numerous—plenty of organizations and households invest in Internet of Things and adopt power consumption monitoring and control tools that eventually help them cut down on the use of electricity and save big money.
One of such examples is Skanska USA office. Famous tenant of the iconic Empire State Building hopped on the green initiative and introduced a number of power management solutions on the premises. As a result, the company has already reduced spending on electricity by 57% which equals $680k in savings for the full office lease period.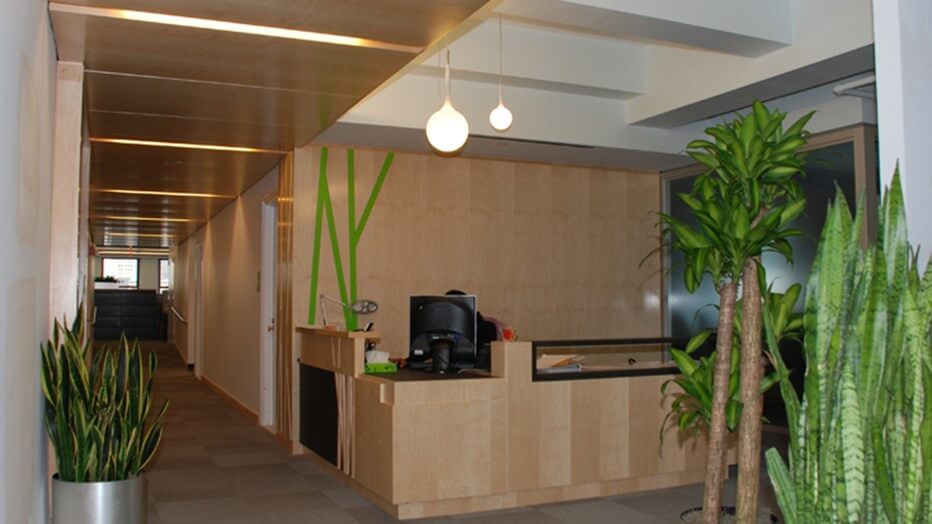 Skanska is a great use case of how IoT energy efficiency solutions help optimize electricity consumption. Massive adoption of connected sensor-based technology enables efficient 24/7 monitoring of power usage. Data science tools—machine learning models and other options—allow to analyze a large amount of historical data on power consumption, determine waste points and identify usage patterns. This information can be used to find the source of savings—unused plugged appliances, unnecessary lighting—and create smart regimes to automate electricity usage.
An American on average wastes 283 kw hours of energy monthly, equal to an electric oven running at 350° F for 6 days.
Here's the list of the most basic benefits of Internet of Things energy efficiency tools:
Sensors and trackers on connected appliances, devices, surfaces and spaces enable real-time monitoring of the use of electricity at different scales—within a house, office, block of flats, the whole building or even a city. This information helps decision makers build data-driven optimization strategy for the use of electricity.
Data analytics and visualization tools provide better transparency in the way people use electricity. Analytics extract insights from raw usage data, create illustrative charts and graphs and send them to easy-to-read dashboards. Thus, people get a better understanding of their usage habits and adjust them accordingly. By the way, this information is equally important for both households and utility companies.
Installing an IoT smart energy device, for example, a smart thermostat like Ecobee of Nest, everyone can join the environmental initiative, cut down on energy consumption and lessen the greenhouse effect they are responsible for.
IoT applications in green energy systems for smart cities work at a bigger scale. These systems collect big data on electricity consumption—historical and real-time. This data properly cleansed and processed help generate important insights for environmentalists, researchers and conservation strategists.
Learn more
How to monitor and control electricity consumption using IoT for households and utility companies.
IoT in energy sector is usually associated with extremely rewarding projects. These are complex systems that bring true value to both people and the environment. As a rule, this means working with different stakeholders and multiple interests in mind, a wide technology stack and focusing on the benefits of multiple end users.
At Digiteum, we have worked in various areas of IoT design and development from hardware integration to ML-based pattern recognition and data analytics. As for the green energy IoT projects, we offer a wide array of services. For example:
We can connect the necessary power-consuming devices and appliances in your space into a common network and enable remote control and management of the network by means of the convenient web and mobile interfaces.
We can help you create a truly smart space using sensor technology, introduce self-management and automation using ML algorithms and make sure no watt of energy is ever wasted.
We can provide you with a comprehensive picture of how energy is used in your space. Relying on data visualization and analytics tools, we can extract the best of the data we collect and build the dashboards that will become your information and control center.
By the way, do you have a green energy project? We provide IoT software development services and can help you implement your green energy system and put it on the market as soon as possible. Contact our team and let's make a difference together!
We've been working on the renewable energy IoT projects with our clients. This multipurpose system provides households, utility companies, energy suppliers and researchers with a wide range of benefits.
It enables households to keep their electricity consumption under control, calculate and predict utility spending and make sure all appliances work safely. Utility companies and suppliers use this system to manage energy supply and work out demand-based pricing. Researchers get the best of the system's data—collect real insights on electricity usage and storage habits and patterns to build data-driven conservation strategies.
Let's discuss your project
Internet of Things energy management solutions keep on emerging, as the demand for clean energy grows and environmental prudence becomes a norm. Today, IoT helps green energy, allows the companies in this sector to get the best of their data, improve efficiency and safety on the premises. And still, we are at the starting point of clean energy evolution. We believe the IoT technology will determine at large how this sector will work and shape future green energy.
Are you looking for an experienced and reliable software development company to implement your IoT project? Contact our team and share your ideas. For years, we've been helping businesses leverage the benefits of Internet of Things and Big Data and integrate smart technology solutions in their ecosystems.