How to Design IoT Apps: UX/UI Design for IoT Mobile Apps
IoT sector is getting crowded. Established tech companies, device producers and myriad emerging startups enhance their offerings with connected technology and big data services and roll out innovative IoT systems to the market.
In this increasingly competitive environment, IoT design plays an important if not a key role for the development of a truly successful product.
Today, we'll talk about some challenges of IoT design for end-user applications and provide best practice tips on how to build useful and appealing IoT mobile apps.
You'll learn about:

the challenges of UX/UI design for IoT applications
6 best practice tips on a great design for IoT mobile apps
the ways Digiteum can help you design and build a great IoT mobile app
Challenges of UX/UI design for IoT applications
Creating a useful and intuitive user experience for an IoT system in itself can be challenging given the complex nature and novelty of this technology. Creating UI/UX design for IoT mobile applications is particularly delicate.
Eventually, many end-users will communicate with their connected systems via apps. And this mobile user experience will impact the rate of adoption. Needless to say, poor UX can kill even the most useful product. Reviews on App Store with people saying they are ready to switch to the other product because the app is "awful, slow and laggy" are proof.
Here are several design challenges in IoT directly related to mobile applications development:
As a rule, IoT systems are multicomponent, can comprise several devices with different interfaces for various purposes and end-users. Designing for such systems requires a coherent approach to ensure the experience on devices, web portals, wearables and mobile apps is consistent.
IoT evolves fast. It reflects in the changing physical design of devices, growing capabilities, emerging new features and even the trends in digital product architecture development. These dynamics should also reflect in the capabilities of IoT mobile apps to scale up and adjust on demand.
Even though we have already got used to living and working side-by-side with smart devices, IoT still brings fundamentally new experiences and capabilities both for people and businesses. One of the biggest challenges in IoT design development is to make these new experiences feel familiar and easy to learn.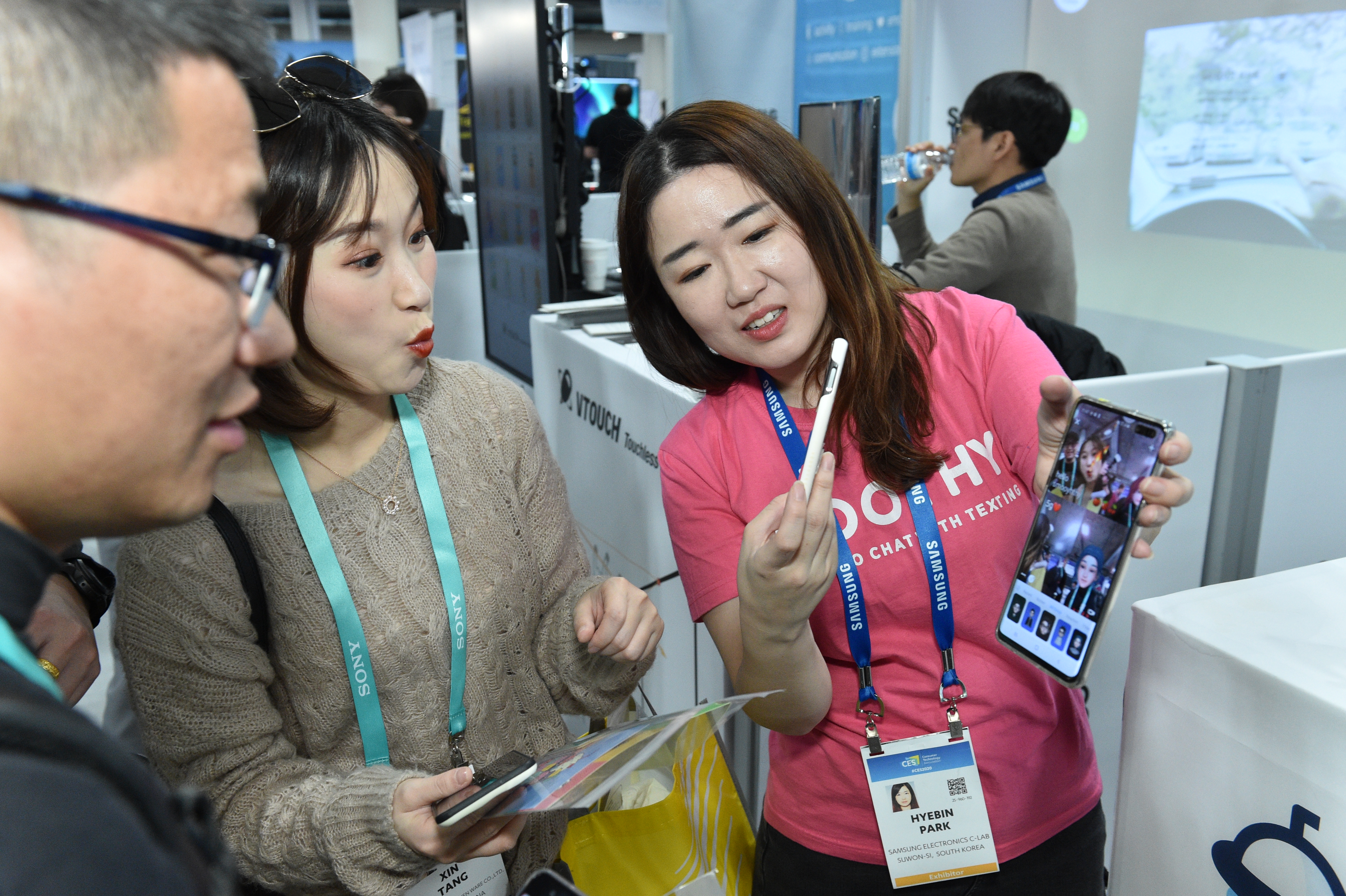 6 tips to create great design for IoT mobile apps
Personalize user experience
When we talk about large IoT systems like warehouse monitoring tools or smart grid control, we usually imply many users with role-based access control, permissions, even different authorization means. In other cases, systems may have no security restrictions whatsoever, but offer different functions and access to data depending on the value they provide to different users.
When creating the design for IoT applications with multiple groups of end-users, it's important to personalize user experience and functionality of the app to their requirements and expectations. After all, mobile phones are called personal devices for a reason.
Acouva app is a good example of personalized user experience on mobile. One of the two mobile apps for wearable earbuds, Acouva chat app allows users to choose their language and translates all the messages, both text and audio, into the user's language of choice. The app supports a great variety of languages and enables a two-way synchronous translation on the go.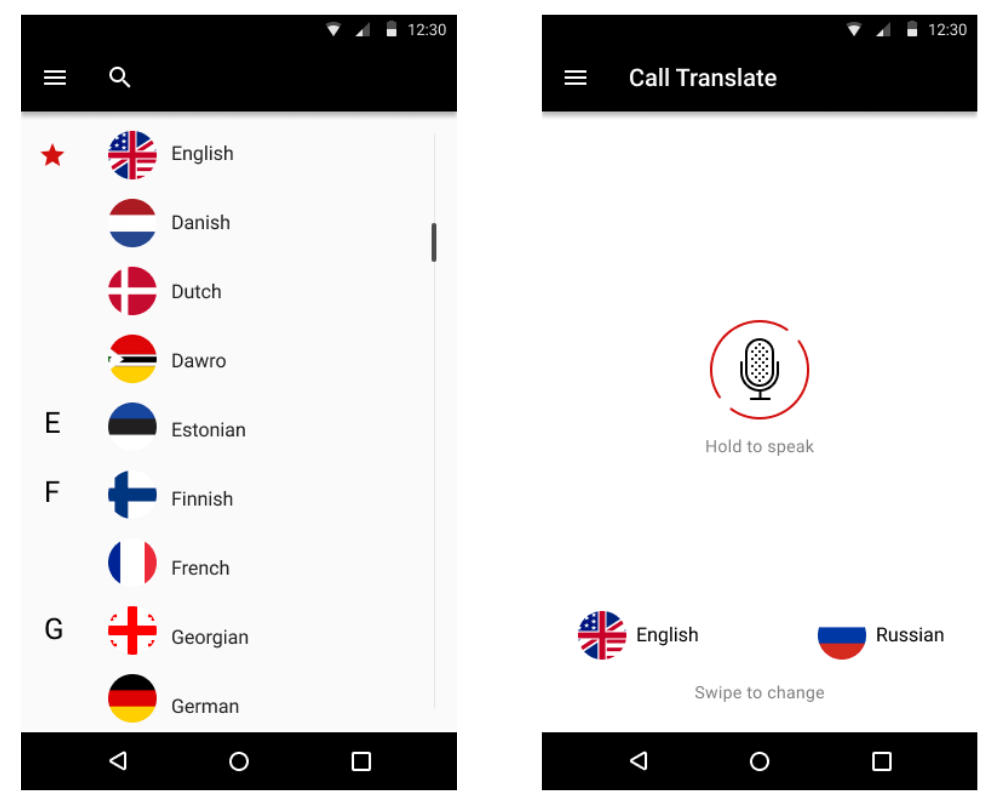 Adding a mobile app to an IoT system can be the easiest way to enable remote control for end-users. No wonder almost every smart home device you can configure and control from your phone, be it a smart doorbell or a complex energy management system for an entire household.
When building an IoT app, UI design and user experience should be created with these requirements in mind. Enabling adequate remote control and system configuration can not only make the user's life simpler and provide fast access to necessary functions. A user-friendly and convenient interface in an app can significantly reduce the learning curve when installing and setting a new device.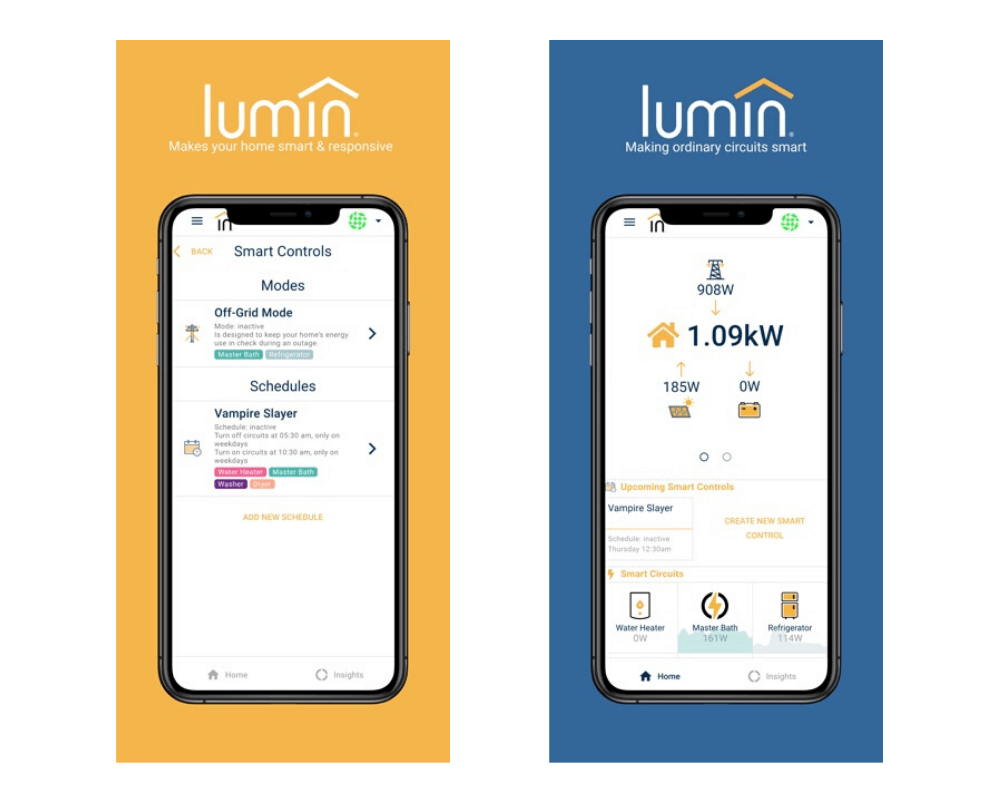 Image credit: luminsmart.com
Make push notifications and alerts smart
There's a thin line between useful and annoying when it comes to push notifications and alerts. Several untimely pings are enough to make a user turn them off completely.
This is, in fact, a big challenge in designing user experience and UI for IoT projects. On one hand, mobile notifications triggered by some events allow users to quickly respond to these events, which is a great benefit of mobile technology. On the other hand, designers should make sure all notifications are indeed important, otherwise, a user will start ignoring them.
Context also plays an important role in making design decisions for notifications and alerts. Depending on such factors as location, time of the day, personal schedule, notifications from some systems can be muted or, on the contrary, amplified. For example, an app for an electric car should not wake an owner up at night to notify that the car is fully charged as scheduled, but a security camera app should be pushy to make sure the owner of the house is alerted about the breach any time of the day.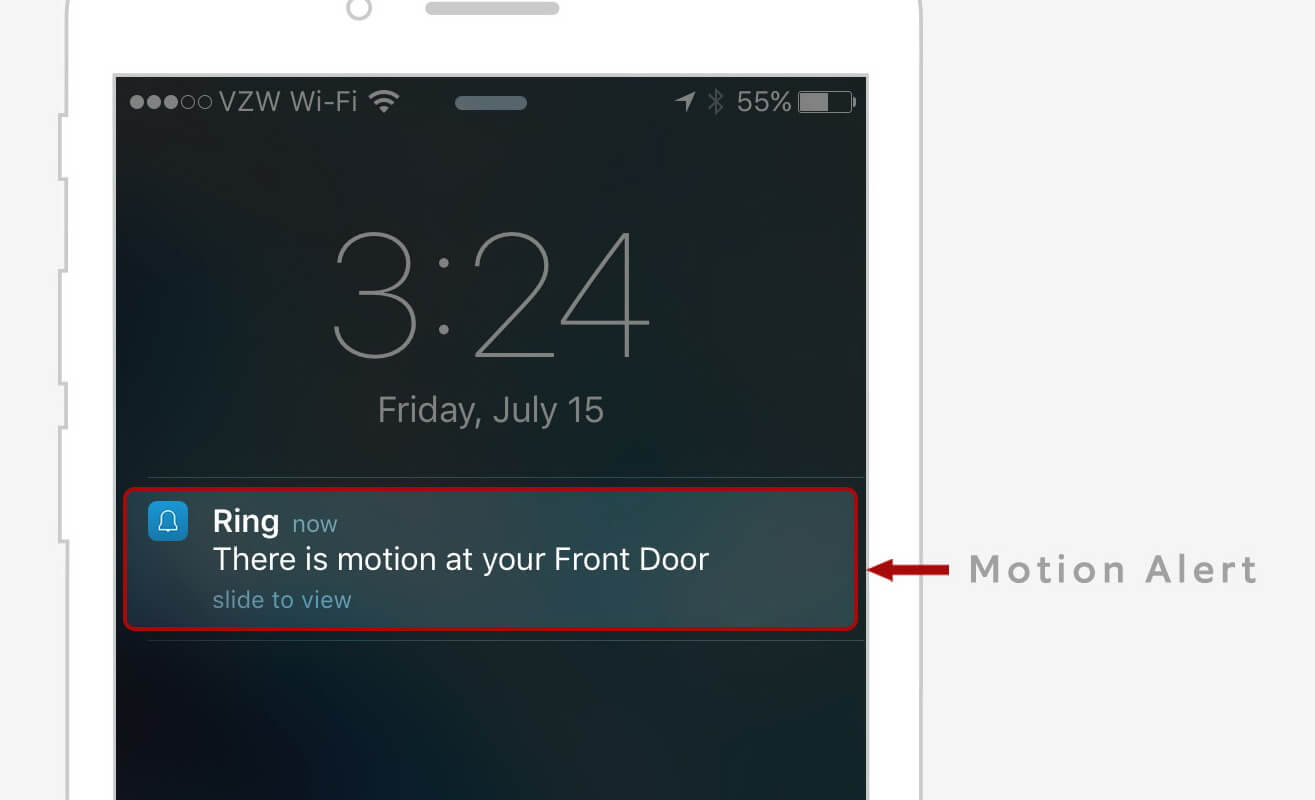 Tailor data visualization and dashboards
IoT systems are largely data-heavy. In fact, many mobile apps are built specifically to provide end-users with visualized data insights and reports. However, when it comes to smartphones, we have to deal with limited screen space and, therefore, need to make important design choices on how to organize dashboards and optimize IoT data visualization.
When designing UX and UI for IoT app, it's important to figure out an efficient data representation model, create a set of useful filters, features to drill reports and swiftly move from one view to the next one to get necessary details on the spot. Depending on the specifics of the system, you should ensure the dashboard shows exactly the data a user needs and no productive space is wasted.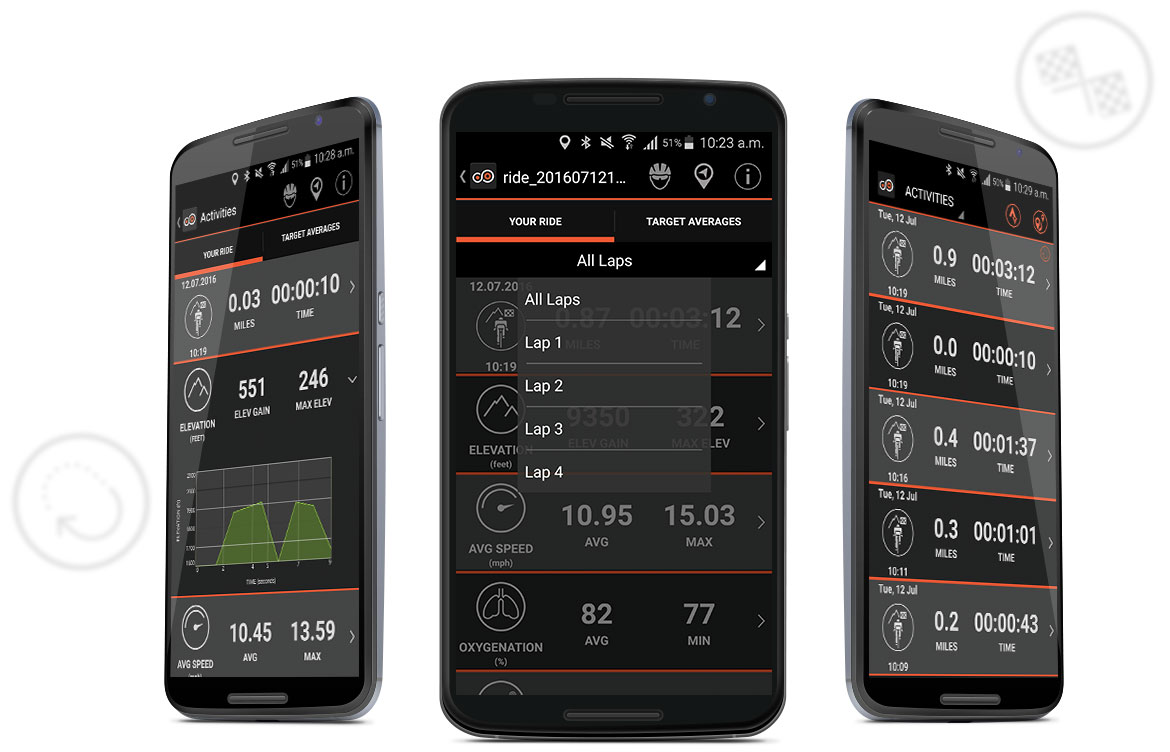 Image credit: solos-wearables.com
Make the most of phone capabilities
Today's smartphones are extremely advanced in terms of "feeling" and responding to the environment thanks to embedded sensors and native features. When building a custom IoT design for mobile apps it's worth taking a wide variety of smartphone capabilities into consideration and make the best of them.
Using voice interface, NFC or RFID readers or location data, designers can feasibly enhance the capabilities of their applications and change the ways apps communicate with IoT devices and users. Moreover, new perks are emerging with every generation of mobile phones. For example, some major smartphone producers have already rolled out gesture control features, which, when matured, may change user experience practices on mobile — the way we press buttons, swipe, etc.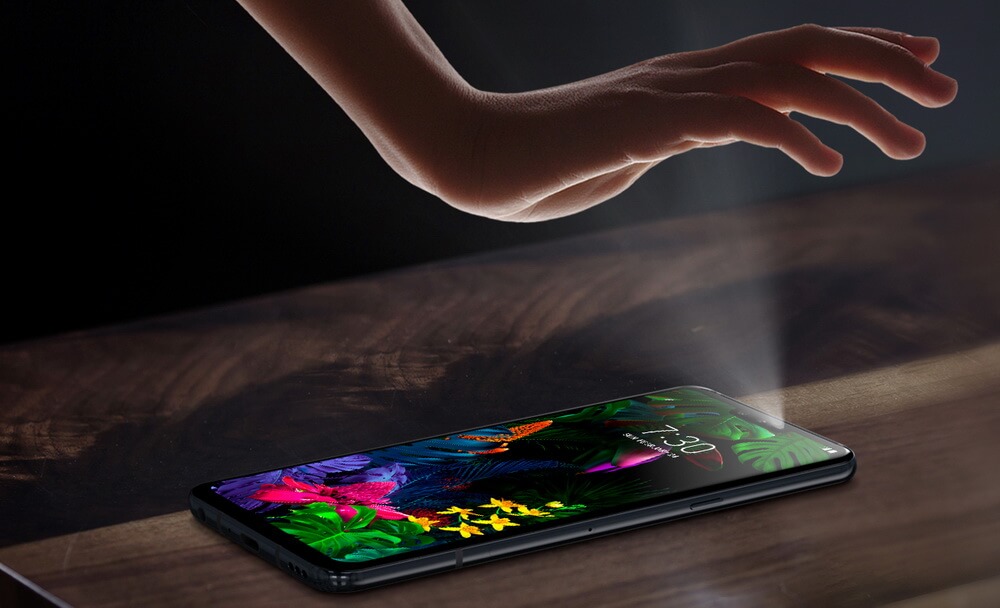 As mentioned earlier, IoT is a fast-developing and growing sector. A Google-owned giant in the smart home market, Nest, for example, started with selling smart thermostats. Today, the company offers the whole family of home automation devices for security, indoor safety and climate control.
For a company like Nest, it's important to decide how to scale up end-user tools accordingly and create clever IoT application design models for different sets of devices. Does it make sense to make an app for every new device, group them or stuff all the devices into one mobile application?
In many cases, it makes sense to group devices of similar functionality and automation level. For example, health devices like a thermometer, smart scale and tonometer work good in one app and can consolidate data to create a full image of the user's health condition. At the same time, it's important to work out a smart interface able to adjust to the growing number of devices and reveal features depending on the unique kit of devices a user has.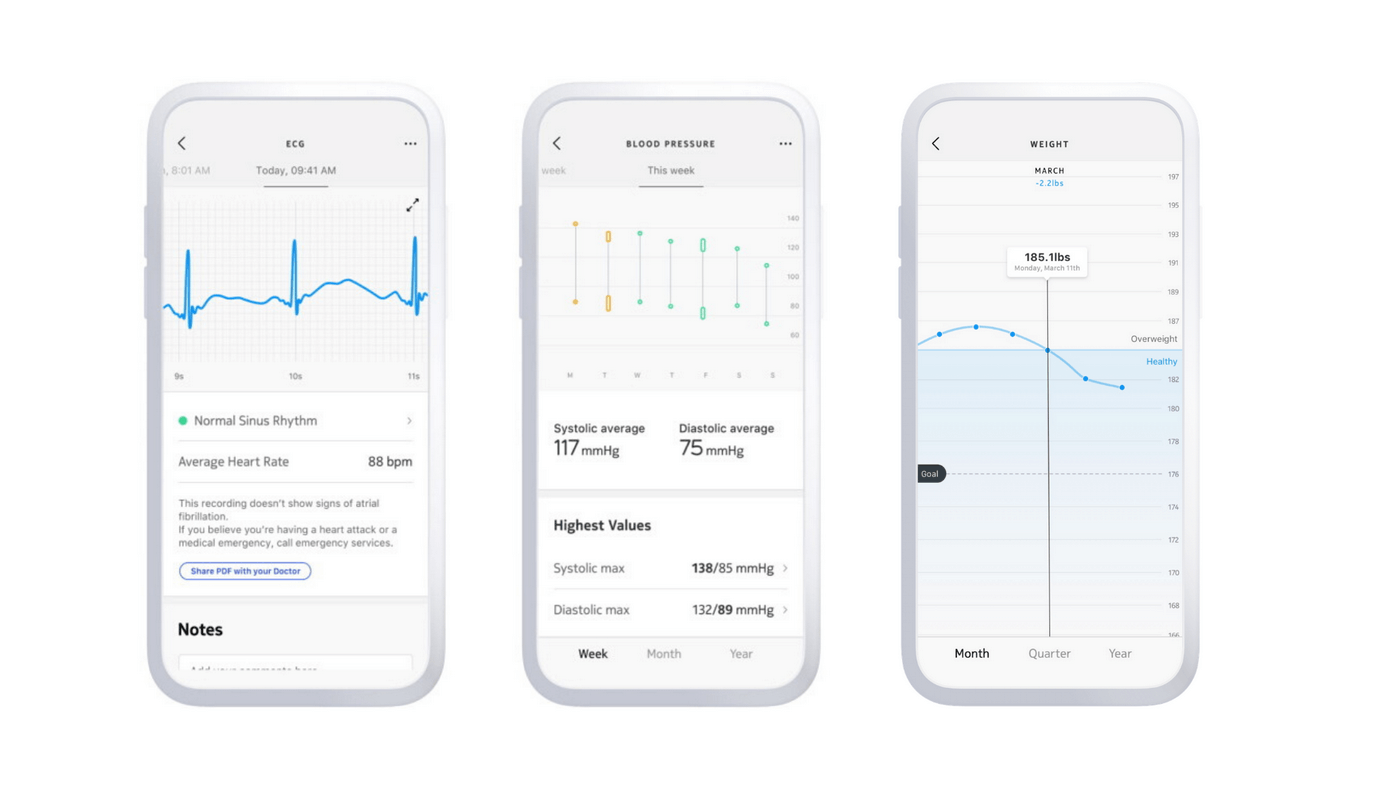 Image credit: withings.com
IoT App Design Solutions at Digiteum
Are you looking for a skilled IoT app design company to help you implement your project? At Digiteum, we have a decade-long experience in building mobile applications for different platforms across many fields — healthcare and wellness, energy, smart home, education, retail, logistics, publishing, etc. and provide a wide range of web design and development services.
As a custom mobile app development company, we can both create a custom IoT app design for your system and bring it to life in the shortest possible time. Check our portfolio to learn more about the apps we have already built and contact our team to talk about your project.