Recalling Best Smart Home Products at CES 2020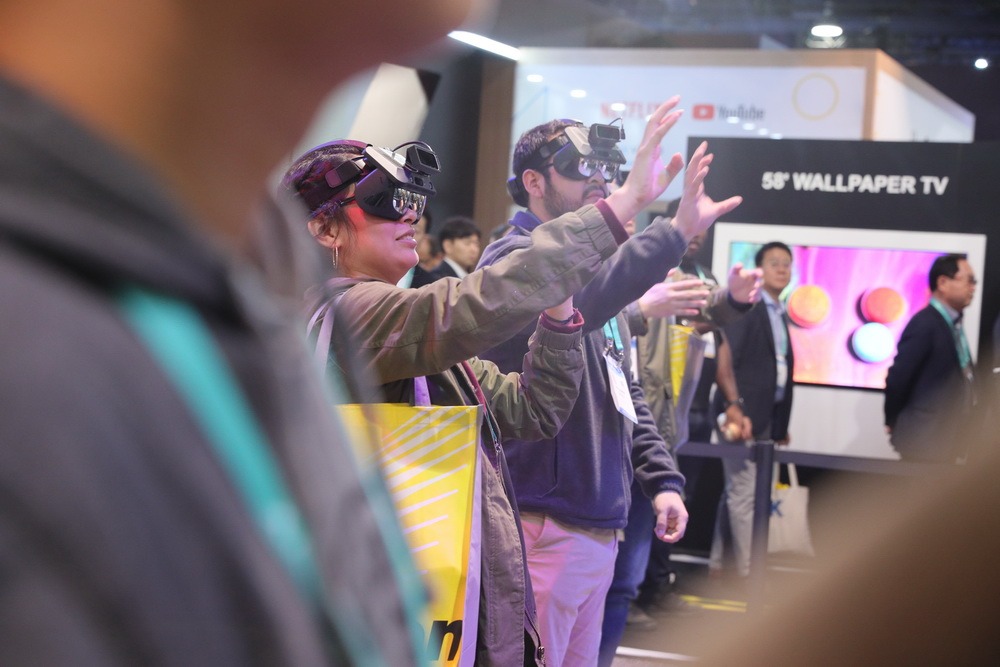 It's impressive how smart devices have made their way into our homes. According to Business Insider, the total number of connected smart house tools will grow to 64 billion by 2025. For now, consumers already benefit from many IoT applications in all fields of house maintenance, including security, convenience, resource management, and many more.
Events like CES — an exhibition that allows thousands of companies to show consumer-facing technology applications — help tech enthusiasts keep tabs on the trends in smart house market. At CES 2020, smart house products and concepts were presented live. Next year, for safety reasons, the exhibition goes fully online. It will set a brand new trend to demonstrate consumer experiences, organize digital showrooms, connect innovators, producers, early adopters and savvy consumers.
To better navigate the upcoming event, it's worth knowing the flagman products and technologies that were a real success in 2020 and will most probably be showcased this January. We came up with the list of best smart home devices of 2020 that you should check first if you attend CES 2021.
Read: Smart home future trends
Table of Contents:

A few words about CES and its importance.
Top smart home devices at CES 2020 that could come back with new tweaks and perks in 2021.
A short wrap-up and ideas for the future.
In case you haven't heard about the event before, CES is one of the biggest and most anticipated tech gatherings in the world.
CES, or Consumer Electronics Show, is a conference and an exhibition where over 4,000 companies present their cool smart home products, innovative concepts, and share insights and best practices for implementing innovative technologies. This year, the show encouraged brands to preview concepts that will be released by the end of 2020 or in the next couple of years.
In 2019, attendance at the show was over 150,000. CES products of 2020 were staggering in terms of scale, ambition and vision of the future, including some of the best devices for a smart home. LG, Samsung, and Sony unveiled multiple concepts — some of which will be in development for at least five to seven years.
Naturally, a wide range of cool smart home devices was presented at CES 2020.
Best smart home devices at CES 2020
To give you an idea of how smart home technology will be developing in the nearest several years, we present some of the best smart home products at CES 2020 across different categories including lighting, security systems and consumer appliances.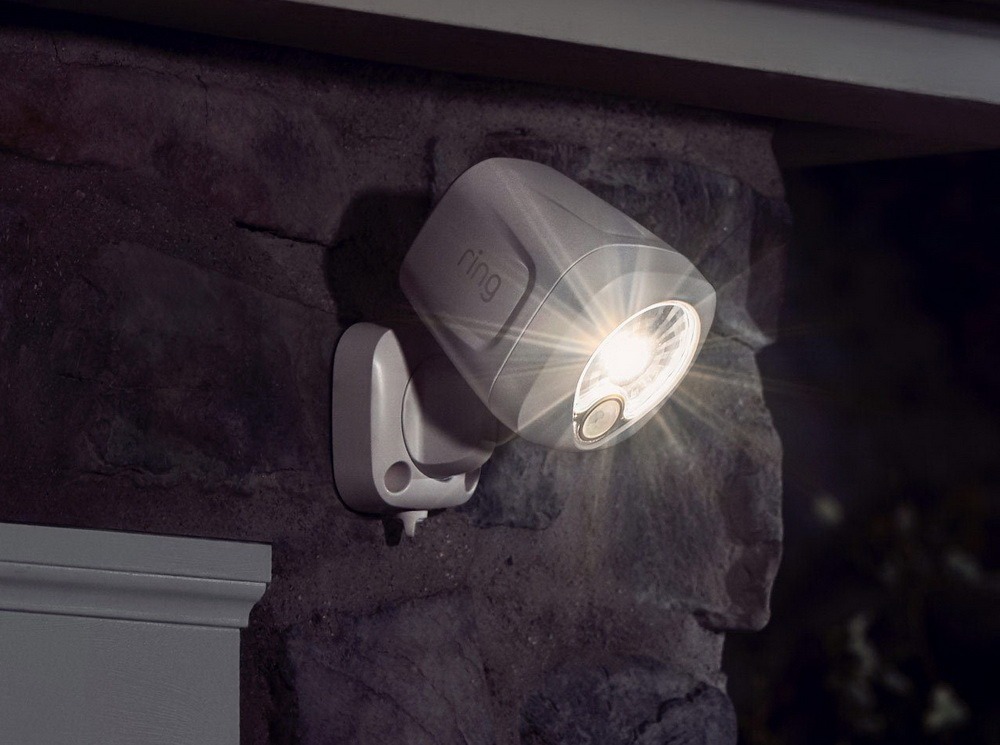 The concept of a smart bulb is not news to tech enthusiasts. However, the Ring device presented this year has a couple of tweaks that take smart lights to a new level. For instance, homeowners will be able to connect intelligent bulbs to other tools the company created.
When attached to a security system, the Ring Smart Bulb will turn on automatically as soon as a sensor detected motion so that the source of the motion is seen clearly.
The device is out since July 2020. Homeowners can get a Smart Bulb via the company's website, Amazon, or Home Depot.
Read: Smart home energy management system development [Key solutions and benefits for households and the environment]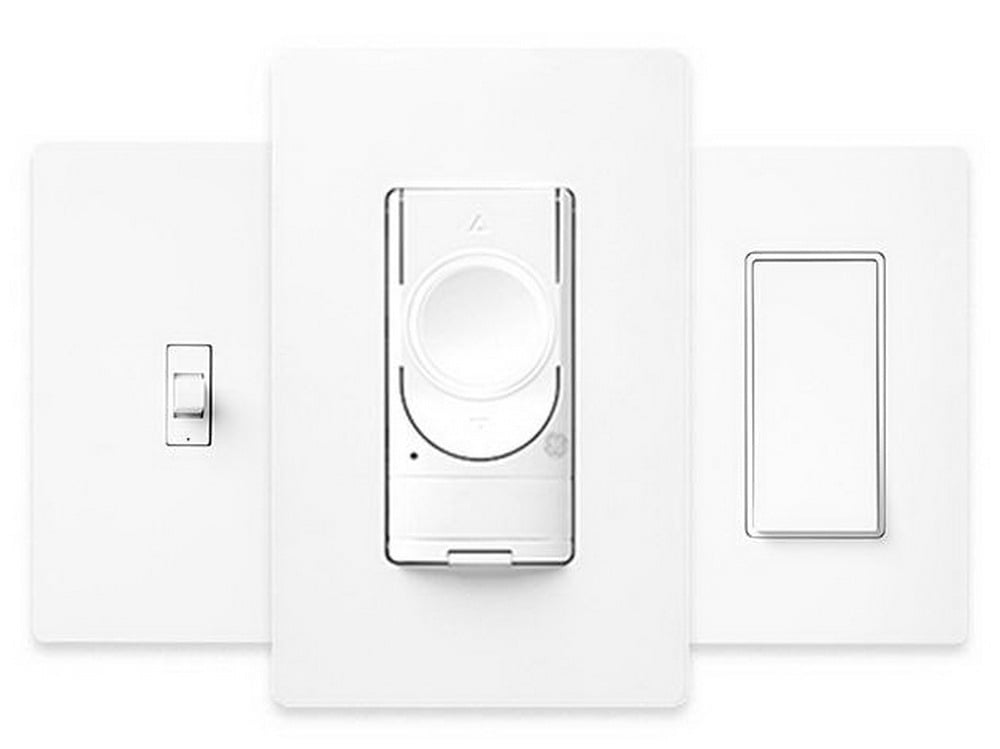 GE Smart Switches increase the accessibility of smart lighting. Thanks to the device, a homeowner will not have to buy smart bulbs one by one. The new system has a neutral wire which means it can function in older homes that are not connected. GE Smart Switches are one of the first best smart home gadgets on the market that can be used for regular fluorescent and other types of bulbs.
The product is out in the market since March. The average cost of a smart switch is $40 per item.
Philips Hue Outdoor Collection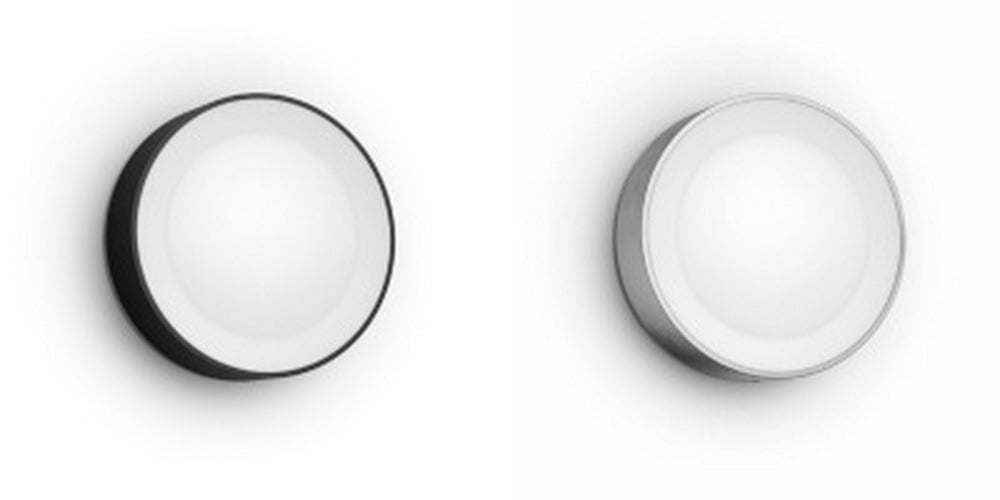 This intelligent outdoor lighting system is low-voltage and versatile. The gadget can create up to 16 million colors in the backyard. A homeowner can get access to light effects once the device is connected to the official Hue app.
Hue Outdoor Collection can be integrated with Philips' smart home assistant, as well as Amazon Echo. The device communicates with other bulbs via a ZigBee network.
Are you working on an IoT app development project? If you are looking for a skilled software development team to create and bring your system to the market, you are in the right place.
A smart lock with built-in fingerprint recognition is another intriguing device among the best smart home options presented at CES 2020. Although this kind of recognition system is not new, Kwikset is an especially accessible device, cheap, and easy to use for not tech-savvy households. You can easily install the system on your own, following the instructions in the user manual.
The memory of the device is sufficient but limited — it can remember the fingerprints of up to 50 people.
Halo Touch offers a standard feature range, common for smart locks, including remote unlocking as well as logs with data on who's opened the door and when. It also has Amazon Alexa and Google Assistant built-in.
The system is out and available on Amazon, Home Depot, and other major marketplaces.
Yale Intelligent Lock For Cabinets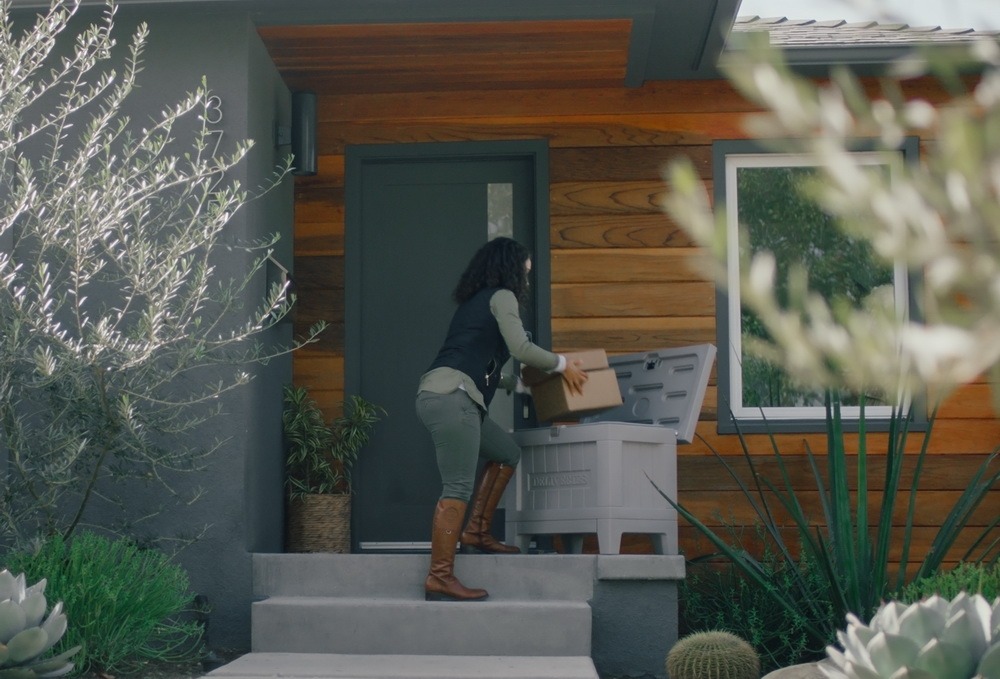 This is another small yet convenient device homeowners didn't know they needed. Yale Lock makes it much easier to keep track of the items you store around the house and ensure that no one has access to your outside cabinet.
A homeowner can monitor who opened the cabinet door, shut it down and unlock it remotely via a Wi-Fi bridge. The system costs $79 with no Wi-Fi bundle and $129 with full integration. The product is out since spring.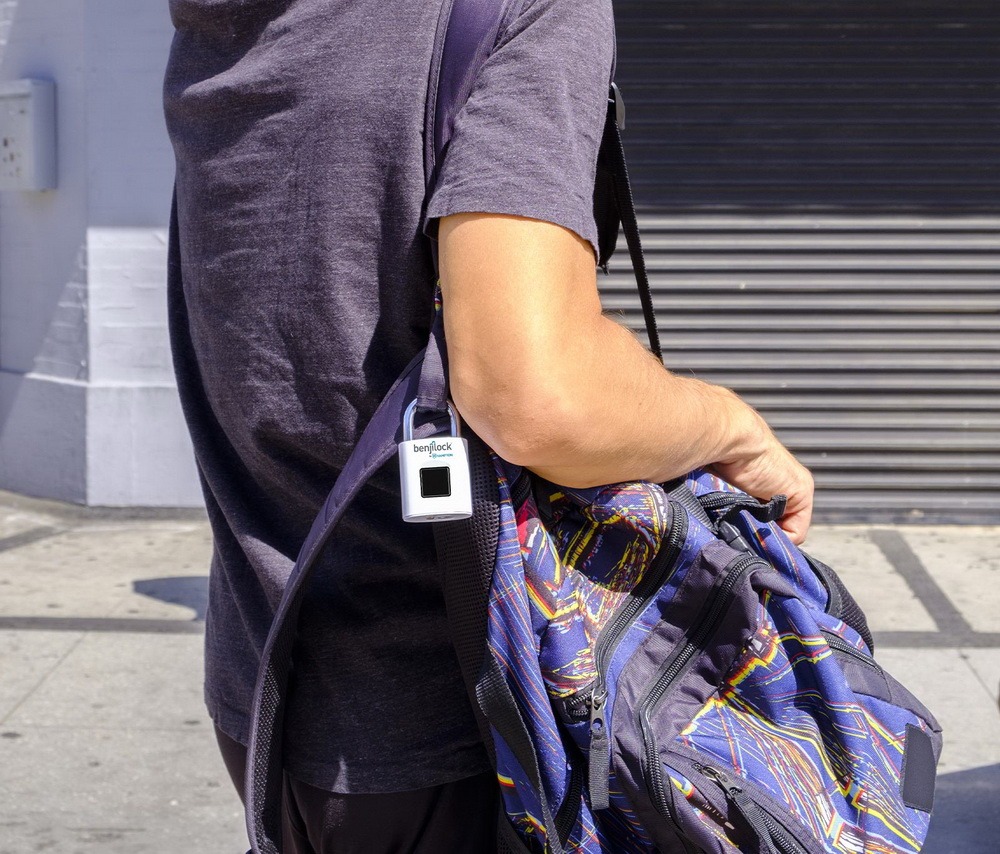 This device is a cut above the rest in terms of design and range of features. The system encompasses all safety and user-friendly tools a homeowner could want — integrations with home assistants, fingerprint sensors, a remote controller, and a connection with smart locks and security systems inside the house. The tool communicates with other appliances via a device-to-device protocol.
There's also a Bluetooth and a Wi-Fi version of the gadget.
Lockly Vision: A Full Doorway Suite
This connected device gives homeowners all the information on the state of the property they need at the reach of their fingertips. Other than a fingerprint recognition system, the tool has a doorbell camera that makes it easier to understand who is standing in front of your door.
The device is extremely versatile. You can open it by scanning a fingerprint, calling out to a smart assistant from inside the house (Lockly is integrated with most tools), or by entering a unique code on a built-in touch panel.
When someone is ringing the doorbell, the system will take a picture of the guest and save it to the cloud. A homeowner will be able to keep track of visitors anytime.
The price of Lockly Vision is below $400. The product is out and available online.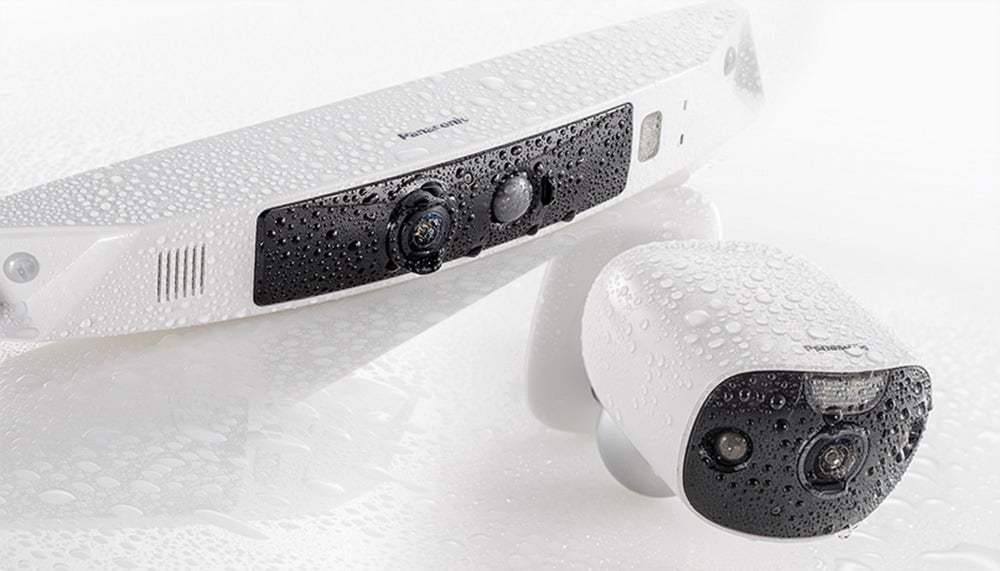 A security camera is a reasonable investment because it increases homeowner confidence in the safety of the property. However, you can only be fully confident in the impenetrability of your house when the best smart home security system inside is as intelligent as Panasonic Home Hawk.
The camera, camouflaged as a stylish lamp has a night vision mode, motion detectors, triggered video recording, and other handy features.
The system is resistant to power outages and can work without an active energy source for an hour. All images and videos are captured in 1080p. This is a great example of how ubiquitous IoT in smart building technology (building surveillance systems) can be reinvented as a consumer-focused application.
Panasonic Home Hawk is already on the market — you can get a basic kit for less than $200 on Amazon.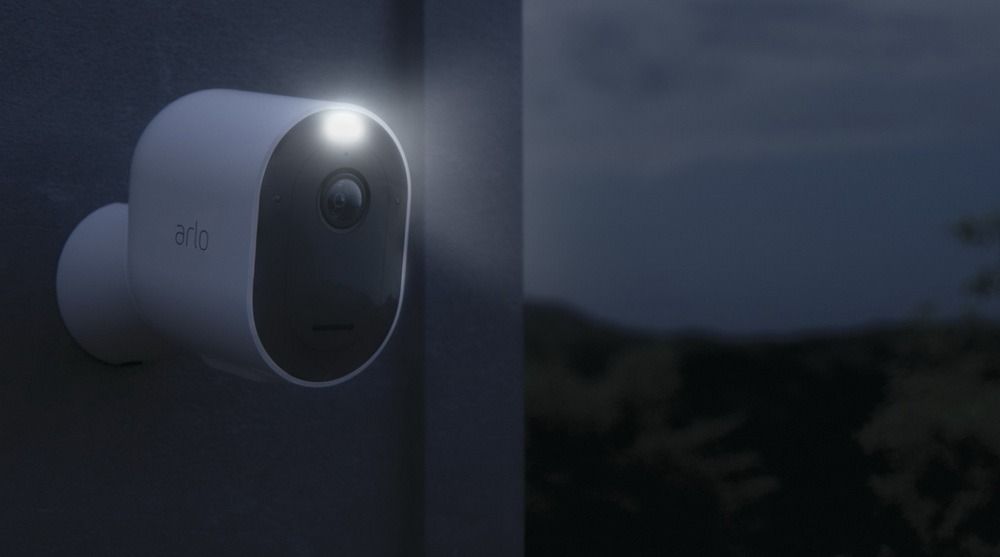 This stylish and fully wireless camera was presented at CES as well. It can reach the brightness level of 2,000 lumens and offers a fairly precise night vision.
The specs of the device are impressive — 2K video quality, two-way audio reception, a motion sensor, and a wide view zone — 160 degrees. There are built-in sirens as well to confuse potential intruders and alert homeowners of dangers.
Kitchen and bathroom devices
Autonomous Knectek Townew Can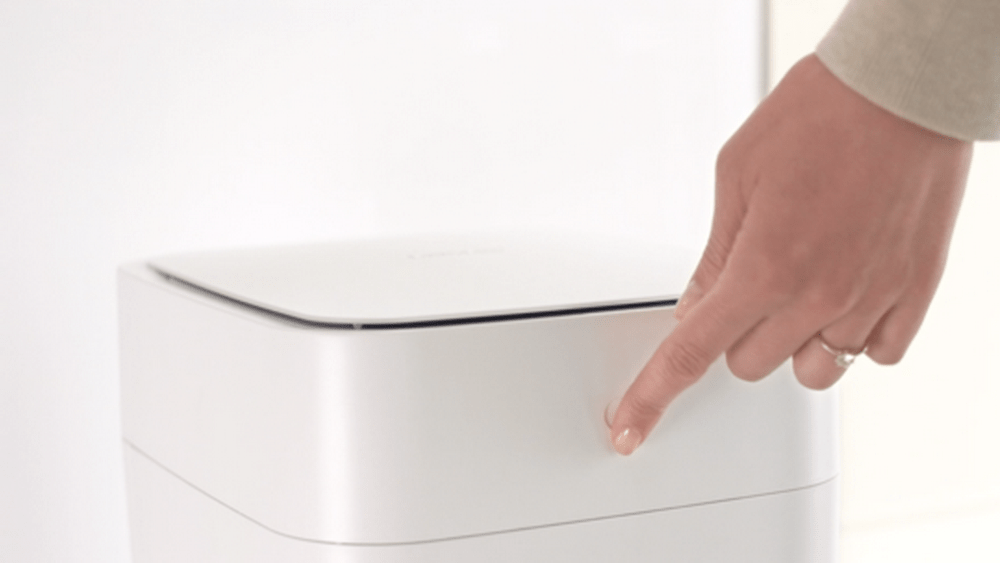 Although the product is not technically a smart device, the solution has the function of one — it can seal itself automatically once the can is full and empties on its own. There's no need to get trash bags or take full ones out — homeowners will be able to save plenty of time since they will have to handle one house chore less.
Other than that, the device's sleek design makes it hard to believe Knectek is a trash can. The solution costs around $120 and is available on Amazon.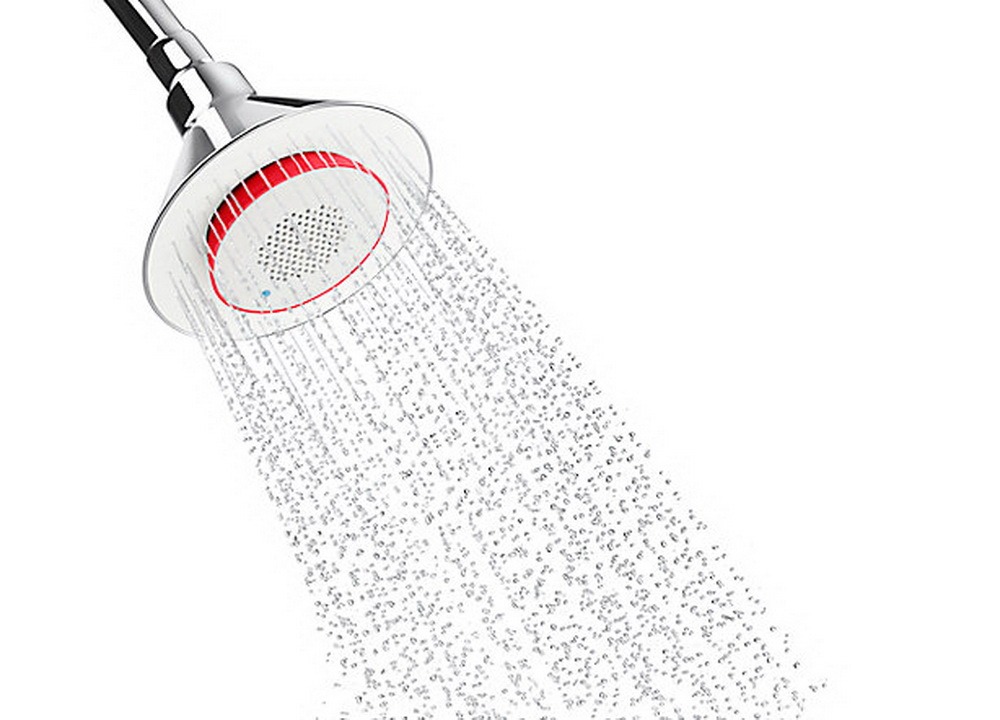 Answering calls, emails, keeping track of time, and doing business are hard when you are in the shower. That's when Kohler Moxie Shower Head comes in handy — it's a smart speaker mounted straight to your bathroom's shower system. The sound quality is impeccable — the audio is clear and immersive. The device is resistant to water and extremely convenient for busy homeowners who can't afford missing out on updates but wouldn't want to touch screens with soapy or wet hands.
The system costs $299. The release date is unclear.
CES 2020 introduced smart home and tech enthusiasts to multiple innovations. Without a doubt, the release of these and other popular smart home products will take house security, convenience, and design to the next level, allowing homeowners to pair functionality and aesthetic value.
Most of the best smart home devices listed above are or will be available by the end of the year. Some of them will get mentioned at the next exhibition and show added functionality.
If you are working on an innovative smart home product and need a team of skilled software designers and developers, search no more. Reach out to Digiteum. Take a look at our success stories to see what we have already developed in this sector. Contact us to discuss your requirements and needs — we will get back within several business days.