Apps Like Uber for Wellness Instructors and Students
"We are moving from a world where you did all of your communications in one app to a world where communication is rolled into any app you would use," said Twilio CEO Jeff Lawson. It means more solutions with embedded in-app communication infrastructure appear in the market.
Digiteum developed exactly this kind of iOS apps like Uber but for wellness - Doña Shine for yoga and core conditioning instructors and Doña Rise for their students. Today, Doña Shine and Doña Rise are available to new users in San Francisco and Panama City and via login access to all registered users around the globe.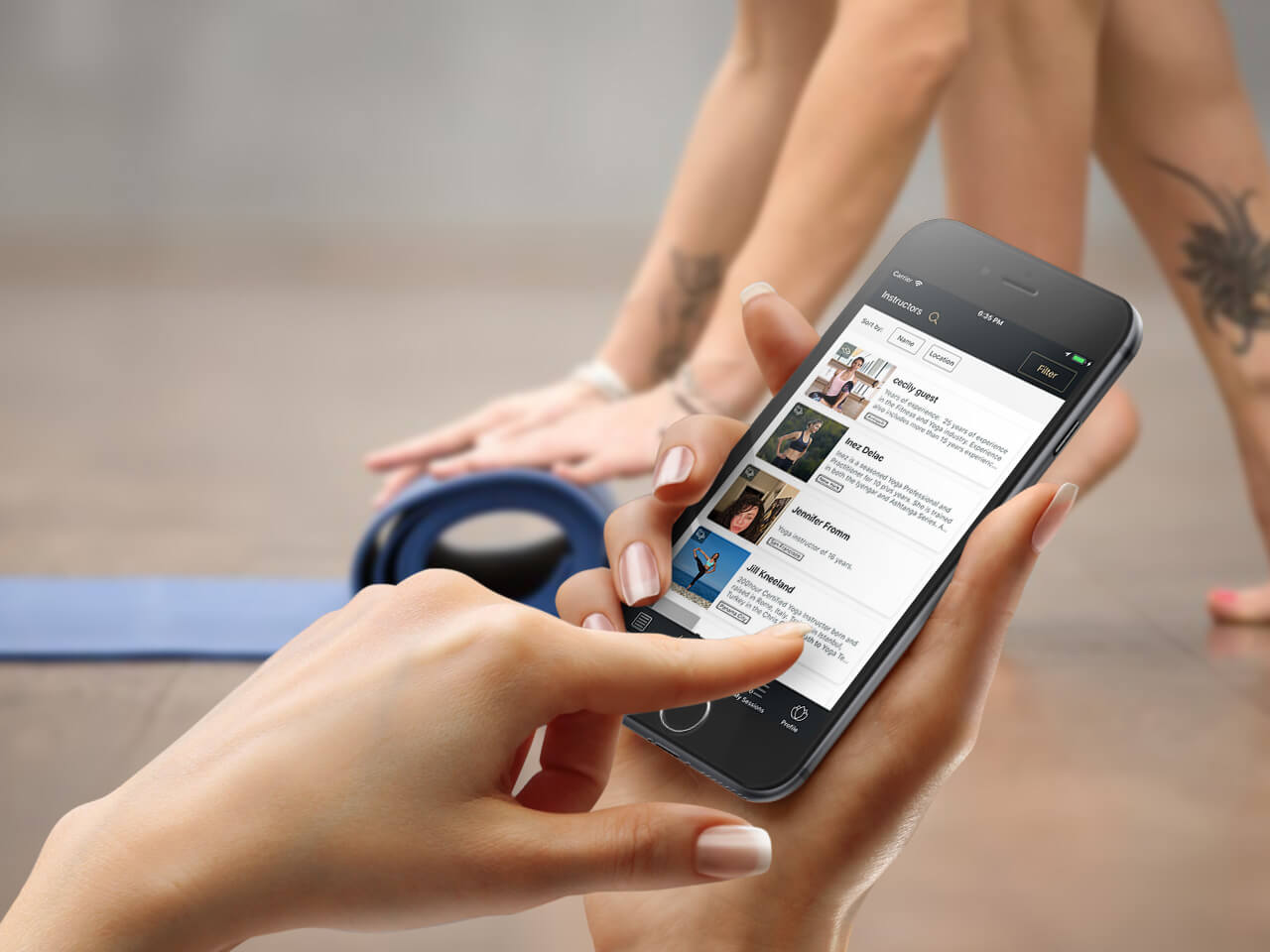 iOS apps like Uber for yoga instructors and students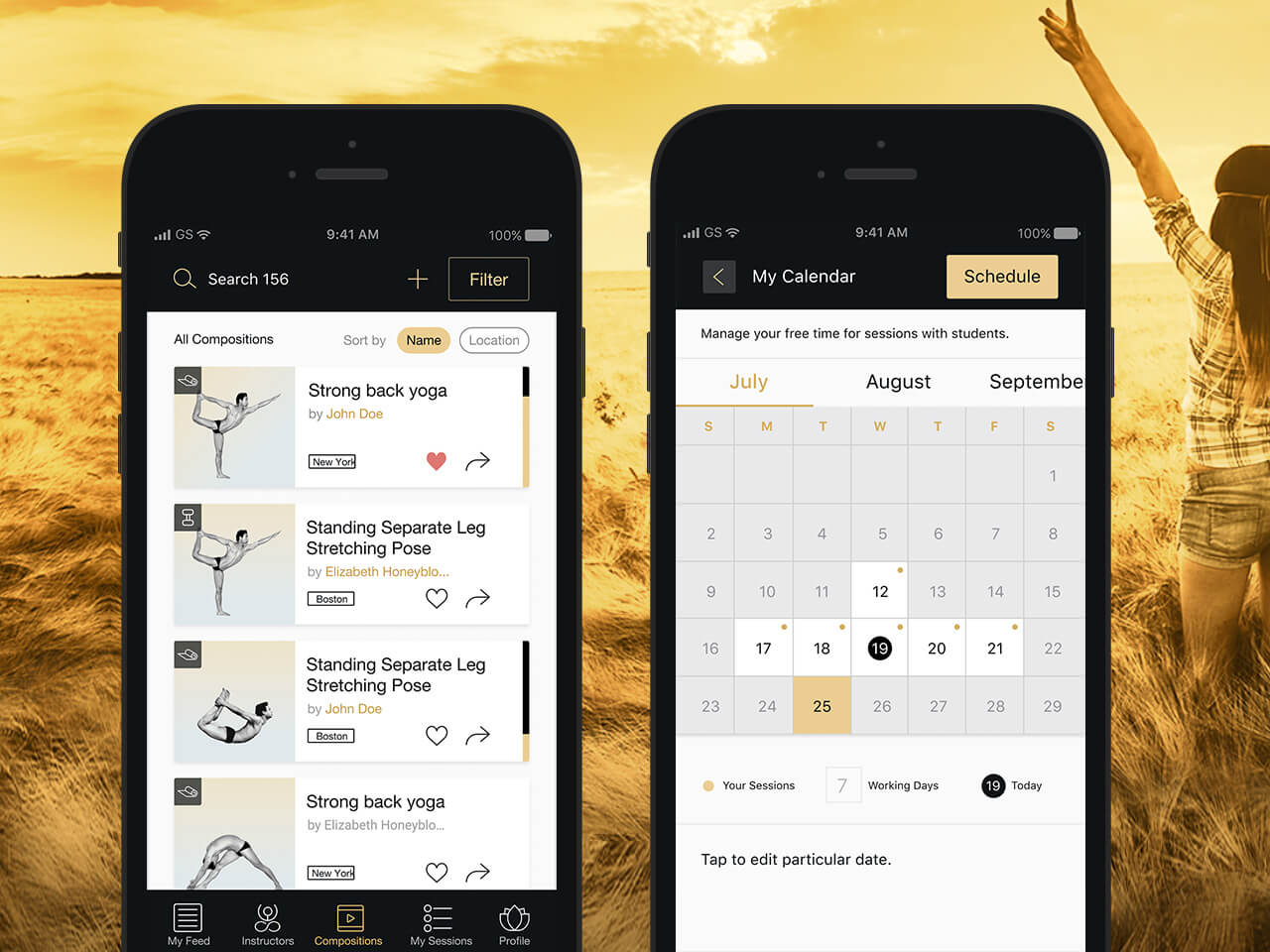 Easy tool for instructor-to-student communication.
Doña Shine app for instructors
Yoga and core conditioning instructors use Doña Shine. This wellness app allows them to build up and develop personal profiles, fill in important information related to their routines, classes and schedules, maintain student lists, broadcast events such as yoga retreats and seminars, conduct paid video sessions right in the app and create Compositions.
Composition is a short descriptive "trailer" of each class an individual instructor gives, tagged according to its type and level of complexity. Composition list feature allows instructors to share core information about their classes using catchy images, photos and descriptions and encourage students to engage and try their programs.
In order to manage paid video sessions, Doña Shine wellness app is equipped with an interactive schedule for instructors and students and integrated with an in-app payment system. This is how it works.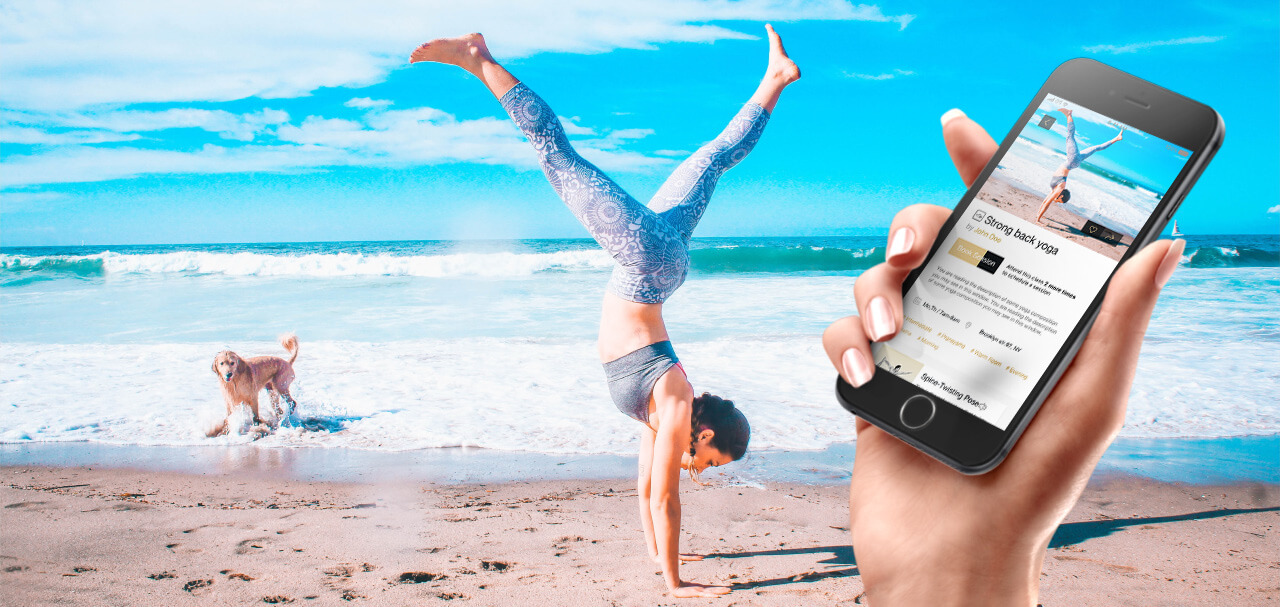 Instructors share information about their classes in a visual and eye-catchy way and encourage students to engage.
Video sessions in Doña Rise app
Using Twilio Cloud Communication Platform, Digiteum integrated video communication capabilities right into the apps. Now, when students want to conduct a private educational video session (for 15, 30, 45 or 60 minutes) with an instructor, they just need to put it into the calendar on their Doña Rise app.
Students choose the right instructor from the list, check the calendar and appoint a video session. Soon after that, both wellness apps schedule a set of individual notifications for the instructor and student to ensure show-up. Notifications pop up either on an iPhone or a wearable - Apple Watch - whichever is active and more intuitive to use at the moment.
Meanwhile, the apps are integrated with Stripe system. Stripe accepts payments for video classes from students, and once the sessions are over, transfers money to the instructors who conducted the sessions. Therefore, this system enables immediate payments and ensures secure in-app transactions.
As a result, in-app communication feature provides each student with direct access to one-on-one video sessions, keeps them informed on the events in the community, helps instructors engage with students and students match with instructors, routines and classes they are interested in.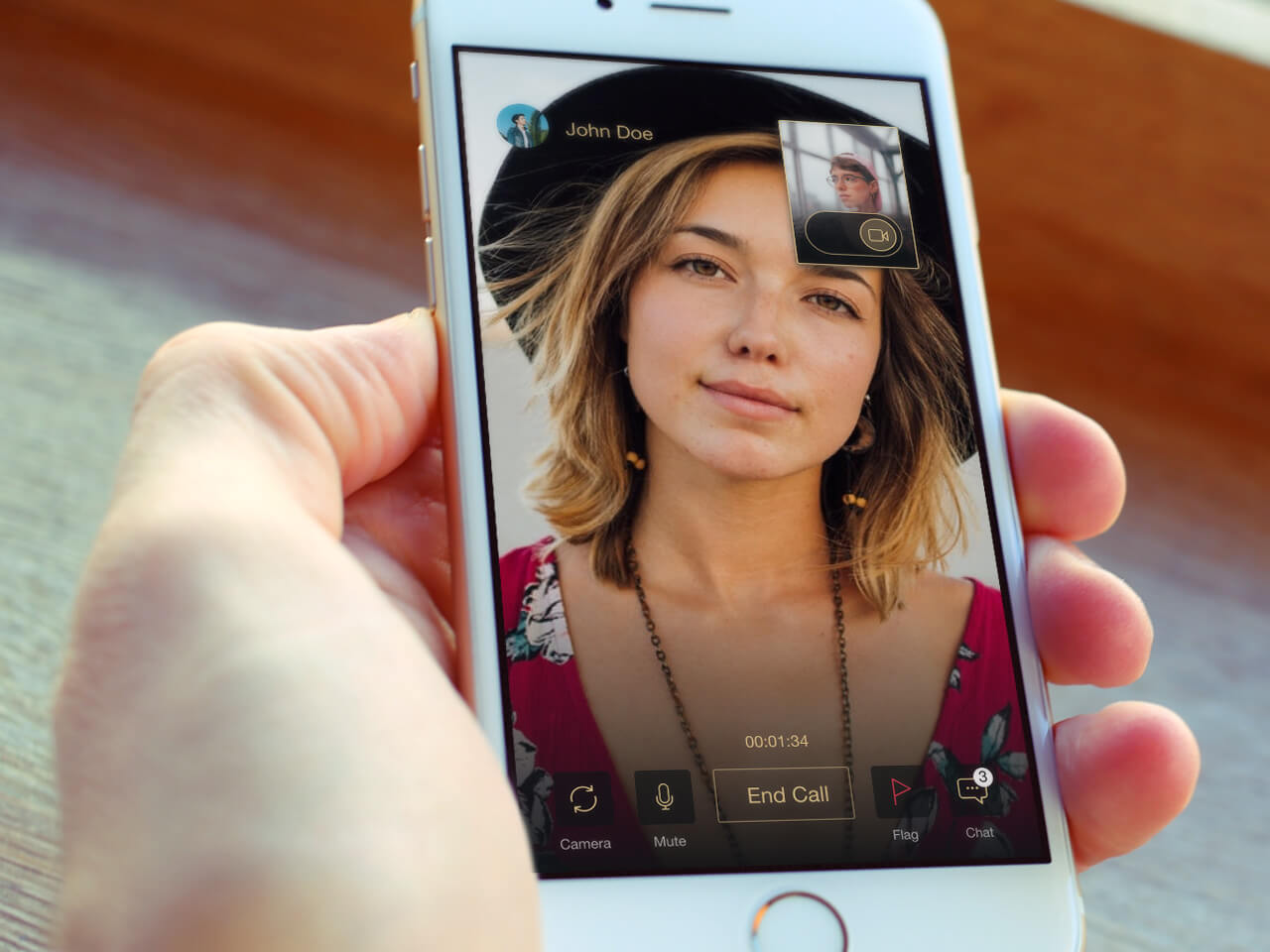 Students can apply for educational in-app video sessions with instructors.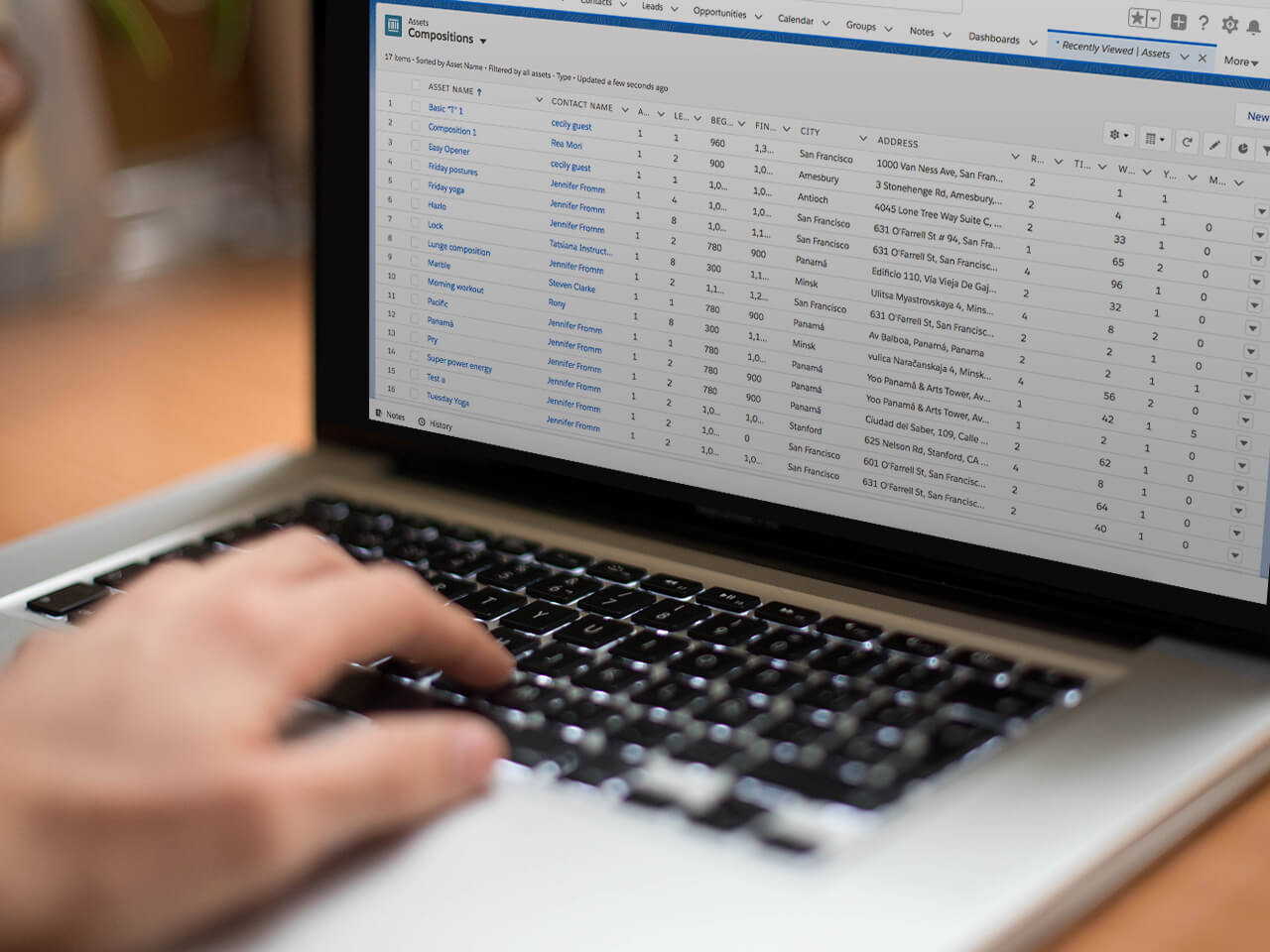 Functionality and features are processed on Salesforce CRM.
Backend technology: Salesforce
Core functionality and features for both instructors and students are processed on Salesforce CRM. Broad backend capabilities include input data storage and processing, content management and smart display for Compositions, new instructor background verification against authorized databases.
Moreover, it's planned to configure Salesforce-based analytics and visualization of video session statistics - quantity, duration, session and cancellation patterns, etc.  This feature will allow to use data insights to improve conversion and optimize services both for students and instructors.
Wide functionality of both Doña Shine and Doña Rise wellness apps makes it a true virtue for yoga and core conditioning community. These P2P on-demand apps improve communication and matching between instructors and students, help instructors showcase their services and advertise related events, and soon will provide performance monitoring and analysis. In the long run, the apps increase engagement in health and wellness activities.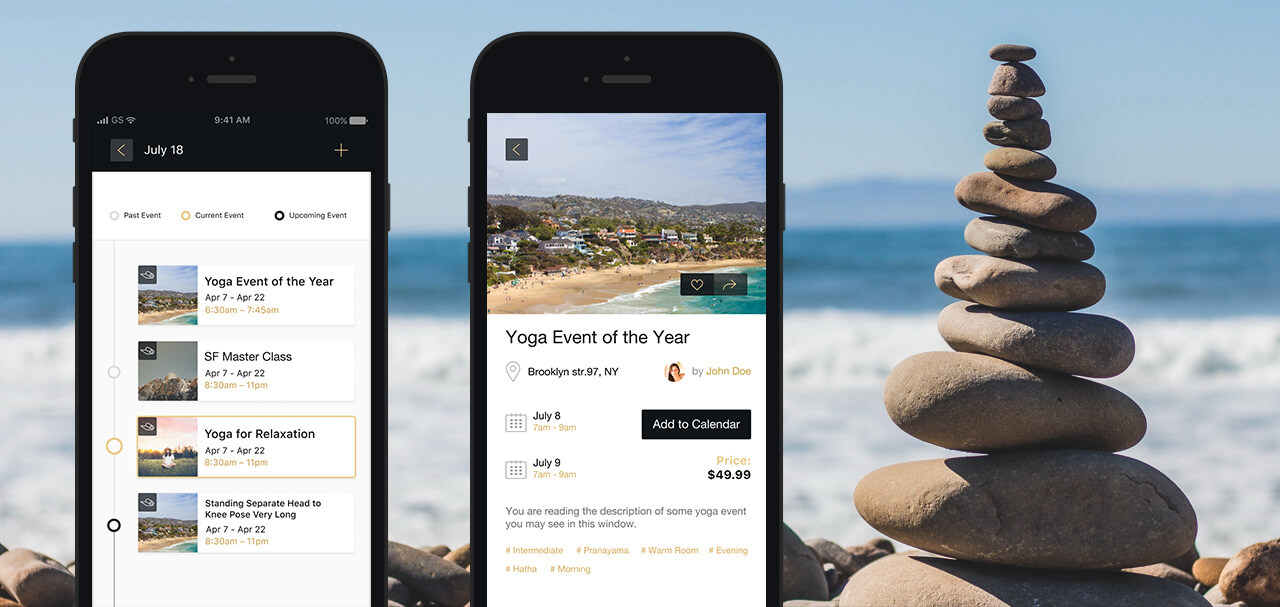 Custom content in news feeds from wellness-related sources tailored to user preferences by tags.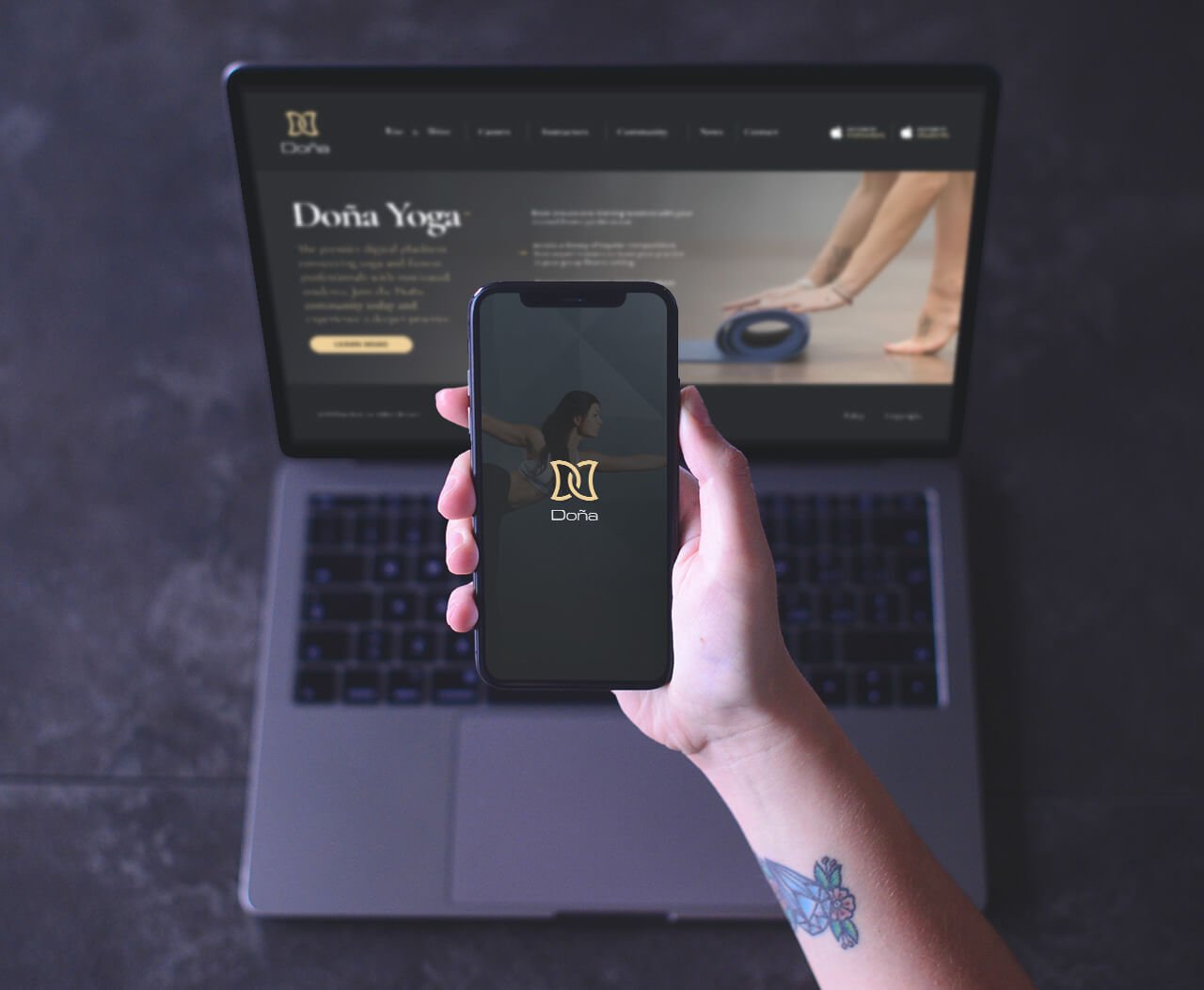 Doña Shine and Doña Rise dual iOS app for wellness.
Dual iOS on-demand apps for wellness - Doña Shine and Doña Rise 

for easy communication between instructors and students.

Integration with Twilio Cloud Communication platform for video sessions.

Integration with Stripe payment system for secure in-app transaction processing.

Salesforce backend for content and profile data management and soon video session statistics and monitoring.

Synchronization with wearables (Apple Watch) for timely notifications and reminders.

Interactive scheduling and calendars with events and appointments, student and instructor lists, p

ersonalized promotions and offers from yoga studios related to each app user's interests.
Custom content in news feeds from wellness-related sources tailored to user preferences by tags.

Composition feature to showcase and promote classes and routines.
PROJECT DETAILS
LINKS: Doña Shine review
DATE: 2018
CLIENT: Dona Media Inc.