5 IoT Trends for 2020 and beyond
IoT domain is developing extremely fast, and there's no lack of Internet of Things project ideas and news. However, many IoT trends tend to repeat themselves from year to year. Predictions are usually focused on the growing amount of data, unlocking machine learning opportunities and increasing security concerns. Same points every year, just the numbers change. As of 2018, 5G is also making the list after Verizon launched the first tests in the U.S.
In this article, we'll skip the popular predictions and dive into the different trends in IoT.
We'll look through:

The growing role of fog computing in IoT 2020
Integrating blockchain technology into IoT
New ways to handle IoT skillgap
The trends in the UAV sector
Expectations from self-driving cars
The growing role of fog computing in IoT 2020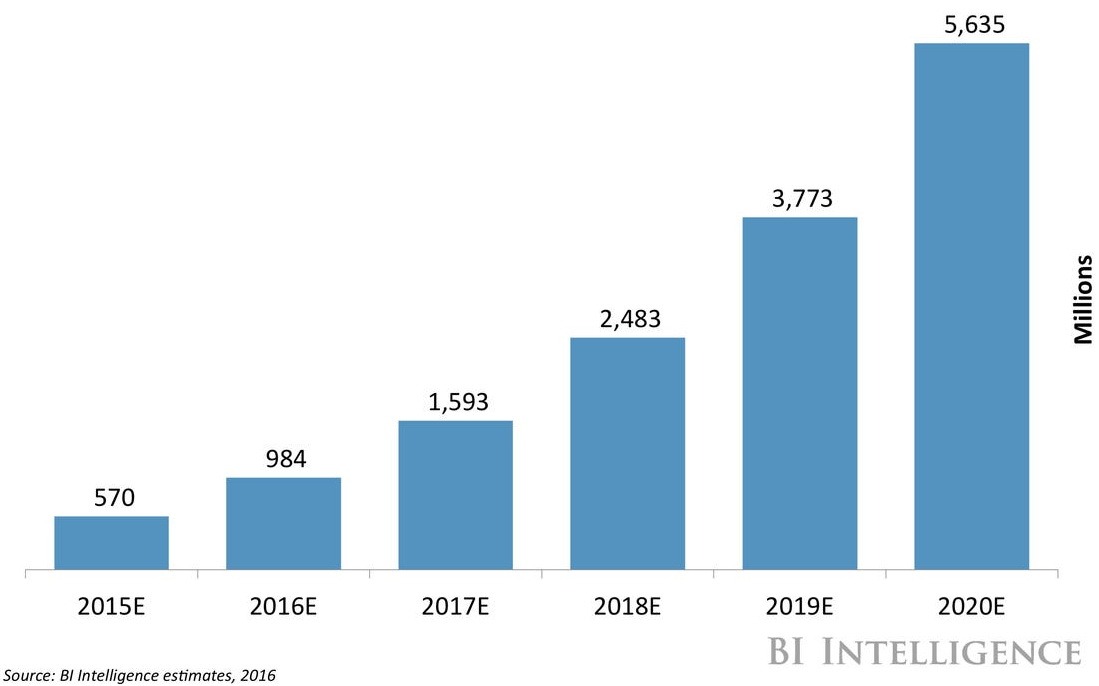 Image credit: Business Insider
The role of fog computing in IoT will continuously grow in the next year for many reasons, primarily, for the benefits it provides to different sectors. Here are several points to explain why:
Fog is a medium layer between devices and cloud. It is placed closer to sensors and actuators — at the edge of the network, usually, a gateway or small data center. As a result, data from sensors gets to the fog applications with little to no latency. It's perfect for IoT systems that require real-time data processing and a nearly instant response (less than a second). Constantly growing markets of connected transport, logistics and manufacturing are the first to benefit from this advantage.
Fog applications can make data filtration and summaries and send only selected information to the cloud thus saving bandwidth and cost. This kind of efficiency is not just one of IoT market trends, but rather a necessity in a highly competitive environment. It's an important feature for the IoT systems that are diffused over a wide area and remote locations, like offshore rigs.
Moving data analytics closer to sensors and actuators helps avoid potential security breaches, data loss and inconsistency associated with long-distance data transfer and heavily loaded cloud services provided by popular IoT platforms.
Integrating blockchain technology into IoT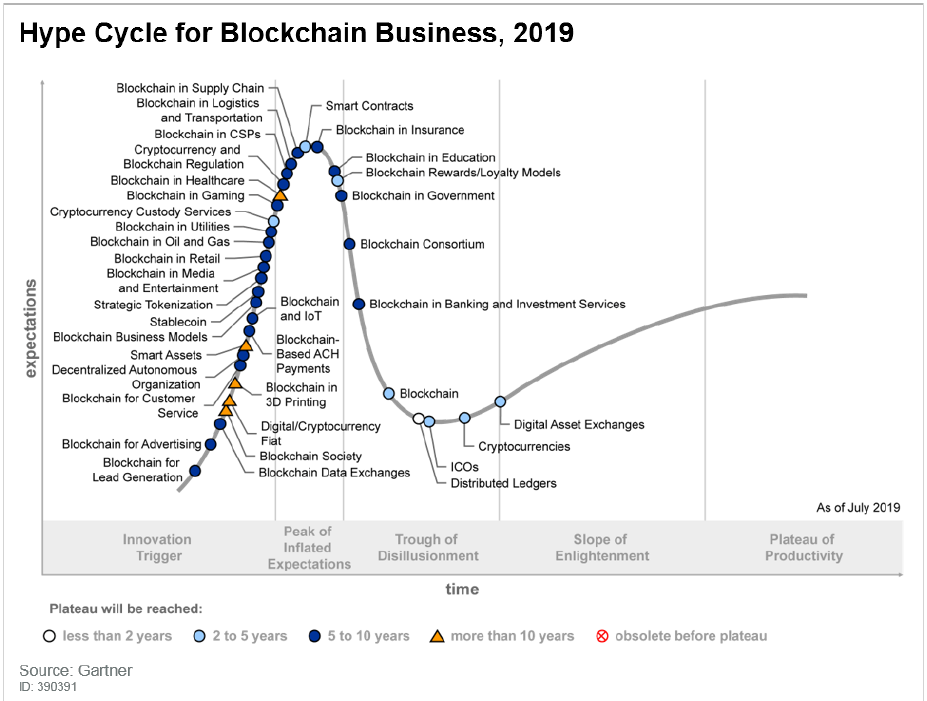 A happy marriage of blockchain and IoT was promised a long time ago, but only now it started shaping.
According to Gartner, blockchain has only just begun to recover from a major disappointment based on unrealistic expectations from this technology. A few years ago, there were companies that wanted to integrate blockchain into their processes without a clear idea why they needed it.
Today, the technology is going through the "slope of enlightenment" associated with better understanding, realistic use cases and, possibly, the future of IoT. The majority of IoT technology adopters — 75% of companies that integrate IoT to their business have already adopted blockchain or plan to do it.
The main reason why blockchain may soon become an integral part of IoT adoption initiatives is its security benefits. It's particularly important in such sectors as healthcare, transportation and the use of IoT in financial services where applications often work with either sensitive, personal data or the data that has a direct influence on personal or public safety. In fact, security of data transactions is the main reason (63%) why IoT adopters integrate blockchain into their processes.
New ways to handle IoT skill gap
The future of Internet of Things lays not only in an ever-growing number of smart devices, regulations and new IoT technology an connectivity options but in the people trained to build and operate IoT systems. As in any other emerging domain, there's a pretty serious skill gap in Internet of Things, and it will remain in 2020.
Recently, Forbes quoted a survey where 76% of companies respondents admitted their IoT skills needed improvement, and 80% felt the lack of skills to run their IoT systems. In the meantime, the demand for IoT specialists is growing at an unprecedented rate and adds almost 50% each quarter.
To address the skill gap and meet the rising demand for IoT expertise, companies will start allocating more resources in 2020, mainly from IT budgets. These resources will go to both train and upskill existing employees and search for new talents. Additionally, companies may start using the services of some of the top software development companies and outsource talents.
Considering the complex nature of the latest IoT systems, these professionals will have to have a diverse set of capabilities. Apart from hardware and software programming, modern IoT teams will have to be proficient in system architecture, data science, cybersecurity and customer experience.
Here come the most anticipated drones and self-driving cars.
The trends in the UAV sector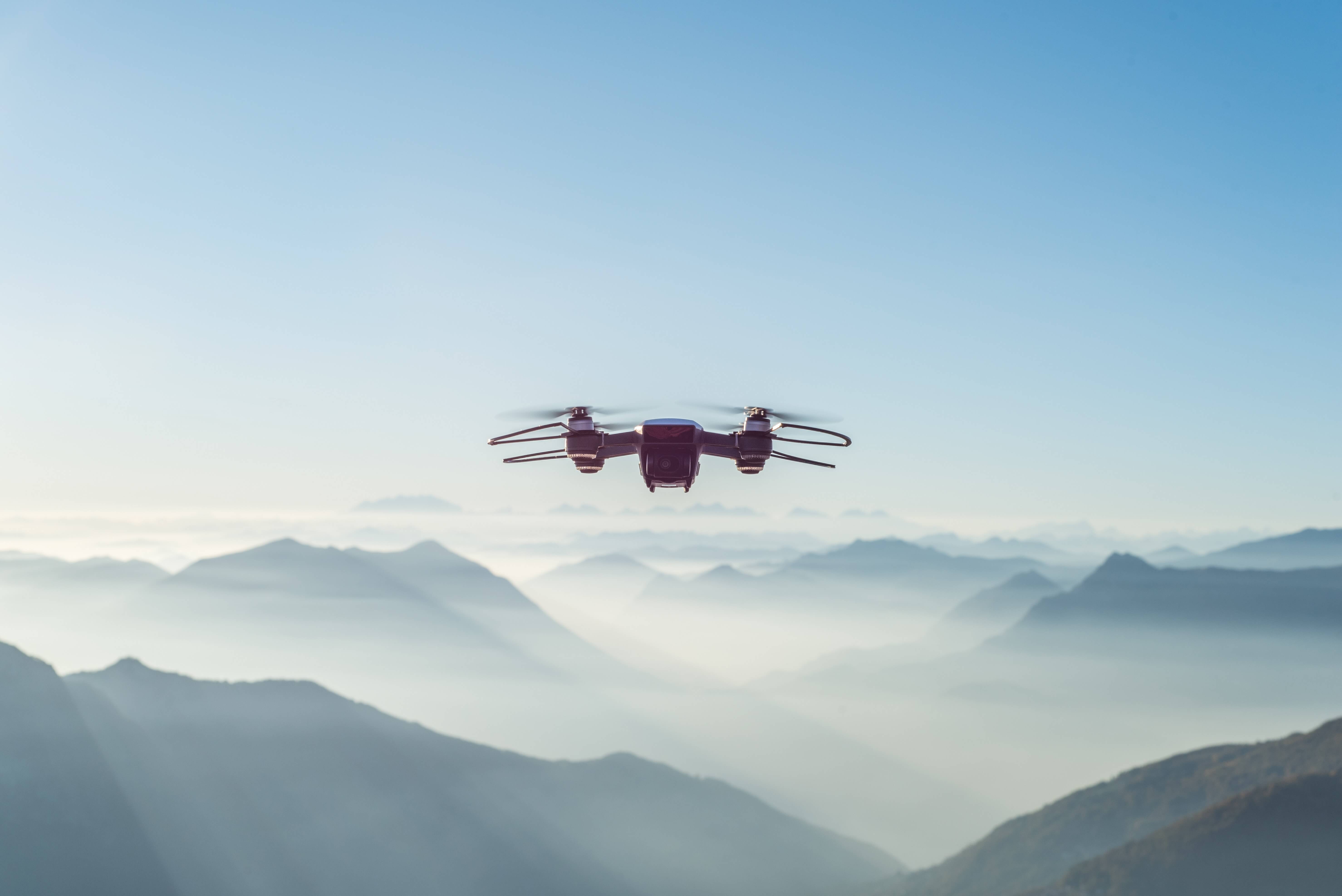 Just like blockchain, the drone market has gone through its own hype cycle. Today, companies have a more realistic understanding of what the technology can and can not do at this point. The image of a hive of automated drones taking people and cargo around the city was pushed back by more feasible and practical applications.
Among the most successful are indoors and outdoors inspection, mapping and monitoring which have already made a big difference in agriculture, become a part of IoT solutions for oil and gas industry and are believed to continue growing rapidly in 2020. Moreover, drones increasingly make the basis of IoT for logistics and warehousing solutions.
In this context, drones will be included into IoT services at a bigger scale, for example, for water management, clean energy and smart farming. In this context, UAV technology becomes an integral part of Internet of Things future applications for various sectors and, in general, moves along with the growth of Internet of Things.
Though, the most anticipated developments — Remote ID (identification for drones a.k.a. digital license plate) and unmanned traffic management systems that would regulate the operation of UAVs in national and global aerospace are still far from reality. They require joined efforts from multiple players including governments and producers, and serious investment too. However, 2020 will see some progress in this area, as the demos appear and the leaders in the aerospace market like Airbus make the first steps in this direction.
Expectations from self-driving cars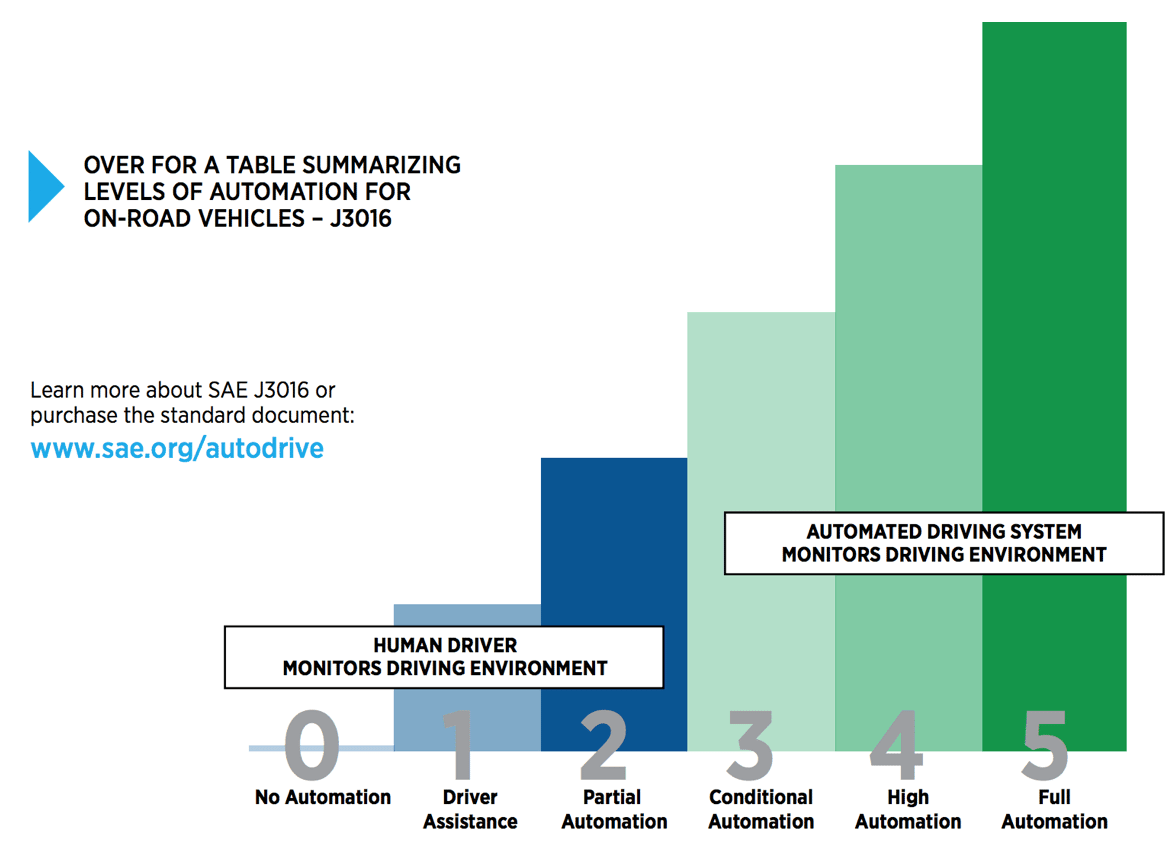 Autonomous cars have always been associated with the future Internet of Things. It's almost 2020, and yet, no commercial self-driving cars are on the roads yet. There's a certain level of autonomy available today, like autopilot on Tesla (so-called Level 2 automation). But when it comes to complete autonomy (Level 4 or even 5), none of the carmakers are there at this point.
Even though, many major car producers who invest into autonomous vehicles have certain plans for 2020, according to this article.
For instance, Honda, Hyundai and Toyota made it a goal to reach self-driving on a highway in 2020. It means that a vehicle can handle highway driving by itself, but requires human driving in metropolitan zones or unmapped locations.
Several car producers — Daimler and BMW and Renault-Nissan — have more optimistic plans and foresee almost truly autonomous cars (Level 4) on the roads in 2020. Others (GM, Volvo and Fiat-Chrysler) postpone their plans to launch self-driving vehicles till after 2021 or even 2030.
The most optimistic among car producers is Tesla. The company's CEO, Elon Musk, announced that Tesla will roll out a software update that will enable full autonomy by the end of 2020.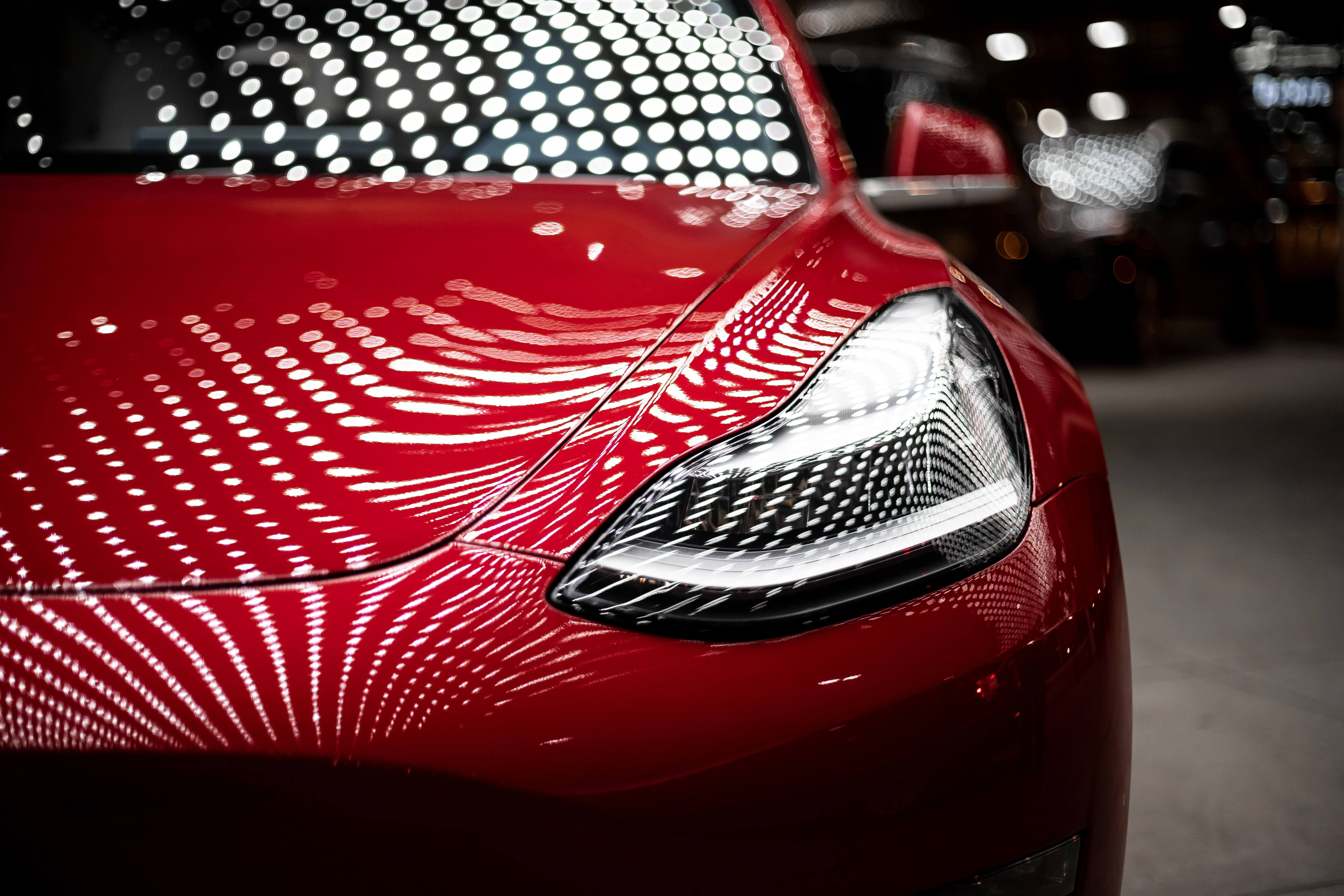 Interestingly, every Internet of Things trend or prediction mentioned above is about practical and realistic IoT rather than futuristic ideas driven by the hype around emerging technologies. This is a clear indicator that the adoption of IoT is maturing. The only thing to do now is to see how it will unfold in 2020.