Expert View on Building a Chatbot for Business
We have already introduced our breakfast event that took place on October 11, 2016 in Helsinki where our courageous team met businesses, researchers and press face-to-face to talk about chatbots and the opportunities of chatbot technology in the modern business world. It was not until the first week after the event when we could finally sit down and mark off some pinpoints of the Finnish adventure. You weren't in Helsinki that day, missed the chance to join our biz talks? Don't worry, we thought this through.
Meet Tatsiana Saplitsa (in the picture below), one of the major speakers at the event, our genius Project Manager and Senior UX Analyst who has already saved a bunch of businesses from pre-digital oblivion. Together with our Marketing Angel, Christina, we interrogated Tatsi on the ups and downs of the event and summarized the precious info to help the non-attendees tune in.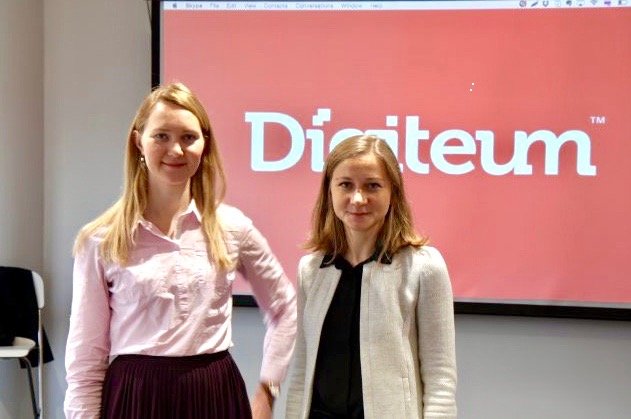 Event Speakers: Christina Zaprudskaya (left) and Tatsiana Saplitsa (right)
Your feelings about Chatbots&Biz in Helsinki
Chatbots got the buzz not so long time ago, and many don't associate even wide-known solutions, such as Siri and Cortana with bots technology. For this reason, probably, we didn't get a chance to go deep tech discussing chatbots as a product. On the contrary, the event appeared educative and demonstrable on the way chatbots and businesses connect and interplay.
So they work in pairs, businesses and chatbots?
Definitely. This was one of the major ideas of the event – to show how businesses across different industries can capitalize on the use of chatbots in their operations: to engage more customers through messaging platforms, to optimize some procedures, and even push in brand new services provided by bot assistants. To make this statement convincing, we presented some successful examples. Not to mention a couple of chatbot myths we busted along the way.

Myth #1. AI chatbots are smarter than the ones based on rules

Of course, it depends on what you call a smart bot, but it's definitely a big mistake to consider a chatbot built on a set of predefined rules less intelligent than the one with enabled self-learning. Eventually, it's all about the amount of scripts the bot can refer to to communicate.

Besides, AI and rule-based chatbots are different in the very core of their functional capabilities. Self-learning software are perfect not only for chess playing and car driving. AI chatbots can operate and monitor complex processes and systems. While script chatbots are best at routine work and multitasking.

Some of script bots are so diverse and "knowledgeable" that you can talk to one for a day and won't come across any repeated phrase. Take Siri, for example. It can be a philosopher sometimes and show "cognitive" functions. In order to avoid dead ends in complex conversations or once stuck with a question, Siri quickly refers to Google and passes responsibility to the outside source.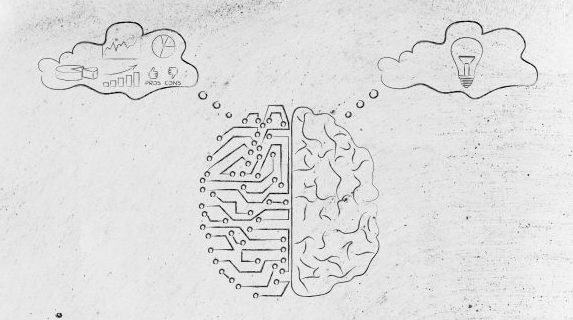 Image Credit: Shutterstock
Myth #2. If you build a chatbot for business, you'd better invest into AI

Not necessarily, since the type of technology used for a bot will greatly depend on the "mission" this bot is to take. So when a business determines the goals to achieve by using the chatbot's talents, a chatbot developer can determine the technology to offer. Clearly, if a business wants to get a bot that will register visitors on the site or substitute FAQ, one doesn't need the technology that could make sensible conclusions based on FAQ answers. On the contrary, if the aim is to recognize customers, generate offers based on complex analysis of customer's behavior and changing circumstances, a bit of AI would be handy.
How Digiteum connects the two: a business and a chatbot?
The opportunities that chatbots offer to businesses are diverse, however, that doesn't mean that every business should get one.
In general, the process of working with a company is more or less the same, either Digiteum toils at a website, an iOS application, builds a chatbot, or works on a full set of digital services starting from initial digital transformation strategy to offering additional services and products the company launches after partnering with us.
At first, we do our routine homework: we perform a complex business analysis to study the company's current standing and determine opportunities to offer. At this stage we:
study target audience and determine its potential expansion, and
assess company's standing, competition, digital state, and requirements,
explore the platforms, instruments and channels the company uses and can cover.
Relying on the results of this analysis we come up with a complex of digital infrastructure: strategies, technologies and solutions that eventually lead business to its goals.
In particular, when we consider building a chatbot as a part of this digital infrastructure, we kickstart the cycle of Digiteum-client collaboration that can be divided into a set of steps.
5 Steps Digiteum Takes to Build a Chatbot for Business

Step 1
As I mentioned above, we always start with our homework. Having the company's "profile" at hand, we already see the requirements to the chatbot technology we plan to build, as well as initial time, effort and cost estimations and the channels through which the bot will go public.
Step 2
The fun begins at the next stage, when we start preparing the chatbot's "mindset" working with our client shoulder to shoulder. We collect, structure and optimize data that our chatbot will use in conversations and turn this data into scripts and mindmaps.
Why do you need help from the client at this stage?
Because no one knows better how the chatbot should act and reply than the company itself. Working together on the chatbot's personality we create the one that fully matches the company's needs and expectations.

Image Credit: Unsplash.com
Step 3
Let the development begin! By this moment we usually know what technologies we need to build this chatbot and can determine the timing to issue the demo version (usually, 2-4 weeks for a non-AI chatbot).
What if you need some extras: voice recognition or search tools?
Well, a chatbot is a sort of interface that can frame any functionality depending on the needs and requirements applicable to this soft. Indeed, the development of some features may require referring to extra technologies, either already existing or custom ones. The choice to develop anew or buy or embed a ready-made technology for free will mainly depend in every particular case and budget development relies on.
Fortunately, today there're enough extras on open access, as well as on sale in the libraries, so we can just go and shop for an add-on technology if needed.
Step 4
Timing matters. For this reason, we strive to show our client the first demo version of a chatbot as soon as possible. On one hand, it provides us with a speedy feedback and allows to make corrections promptly. In other words, we are trying to show the infant chatbot to make sure we are doing everything right. On the other hand, the client gets visual representation at the very first stages and sees initial results almost instantaneously.
When the demo chatbot is approved, the development goes on till its finalized, the chatbot gets the make-up and moves to publishing.
Does it matter where you publish a bot?
It does, because it influences the amount of time it takes. Usually, chatbots that live in messengers don't take much time to get approved. For example, a chatbot for Facebook Messenger can be published as soon as in 5 days. However, publishing on other platforms may take weeks.
Then you just wrap a chatbot, sash it with a ribbon, and let it go?
That would be so good, but no. We keep our eye on every product that we build, either a chatbot, application or software. This is, actually, step 5.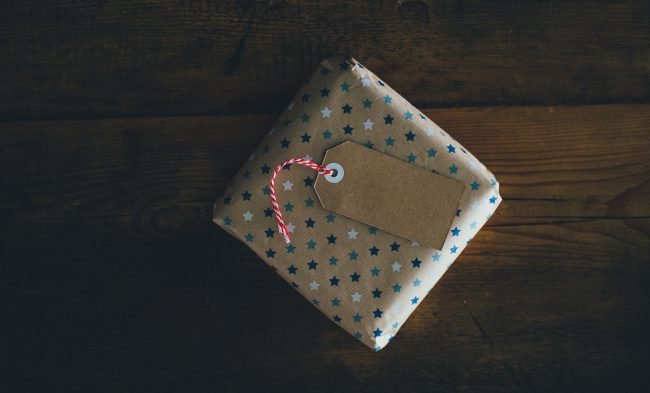 Image Credit: Unsplash.com
Step 5
Usually we continue with the maintenance after publishing, because this is the stage when we can collect the results, monitor the operation, find the dead ends of conversations, spot failures, customer confusion, and in general, perform QA and quality control. This is the stage when chatbot intelligence becomes vivid, and we can figure out what improvements we still need to do. By the way, it concerns not only chatbots, but all development and services in general.
A business gets an intelligent chatbot. What's next?
Clearly, it's not enough just to build a bot and publish it. To turn this technology into an additional channel of communication, service and support provider, business needs to apply marketing and make a bot recognizable. In fact, even Facebook had to hold a presentation on its first Messenger chatbots for business in 2016.
Strategy matters here. Some businesses may need to play safe and pull a newbie bot to the limited amount of existing customers to get instant feedback. Others may choose to buzz about their chatbot to gain more attention at a wider scale.
One way or another, the next stage would be to go public with marketing materials that introduce the bot's features and benefits, and of course, to educate customers on how to get the best of it. Thus, the business scales up the use of the chatbot and gives us more data for analysis and further improvement.